Esri Redistricting has released a handful of new features and capabilities to assist you during this redistricting cycle. Redistricting plans are designed to be balanced and fair so that there is a level playing field for all parties involved. Each plan is vetted through a series of negotiations and each detail carefully evaluated by all stakeholders. These new capabilities will help you develop, analyze, and review plans throughout the entire redistricting process.
Read on to learn about what's been added this month:
2020 Census Data
Deviation coloring
Thematic maps
Updated graph colors
Additional 'Submit Plan' fields
Admin App enhancements
We hope you enjoy the new tools and features. Be sure to check back for more updates!
2020 Census Data
With the release of the 2020 Census Data, Esri Redistricting Online (SaaS subscription, single-license) users can expect a seamless delivery of the latest software release and the 2020 Census data for all 50 states and the District of Columbia, in its entirety in early September. Esri Redistricting on ArcGIS Enterprise is typically delivered for a single state, and users will receive the updated Esri Redistricting release and 2020 Census data for the purchased state on a rolling basis, as the state data is processed and tested.
Deviation coloring
Working with maximum deviation values help you identify whether a district's assignments are above or below a certain threshold and maximum deviation has been available for awhile now. This month, you can apply visual indicators to either the district or district label to help identify whether a district is above or below the maximum deviation for a specified demographic variable.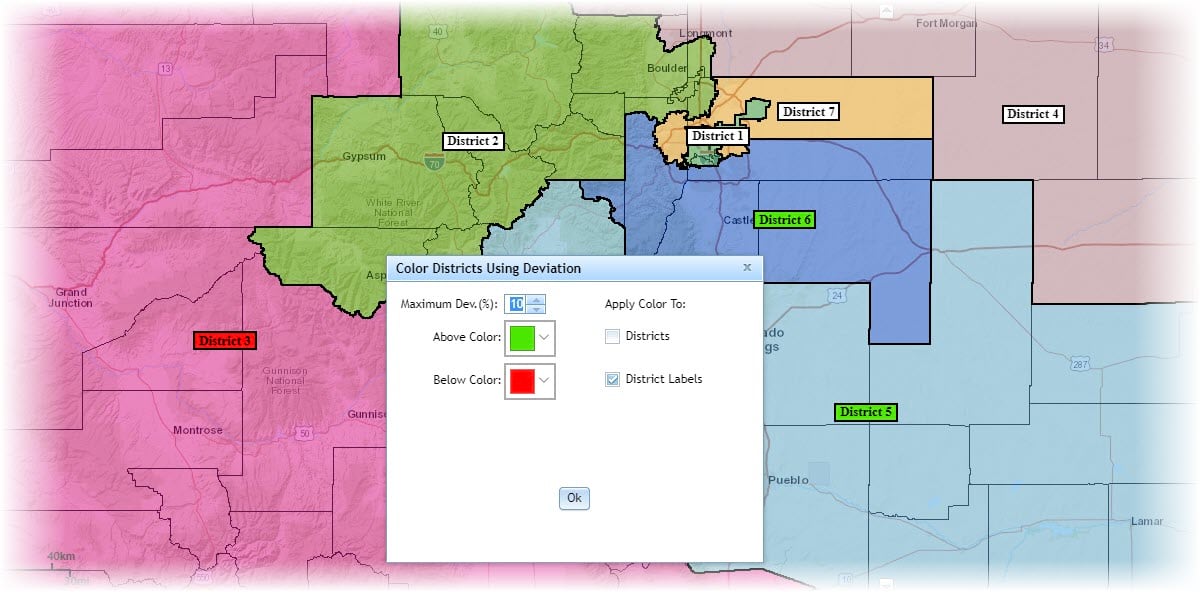 Thematic maps
You can convey information, such as demographic density or population scarcity, about a single topic or theme using thematic maps. Thematic maps are now incorporated into the Print and Plan Book capability, so that you can export the thematic maps. As an added bonus for Esri Redistricting ArcGIS Enterprise users, a default theme can be configured to display on the plan.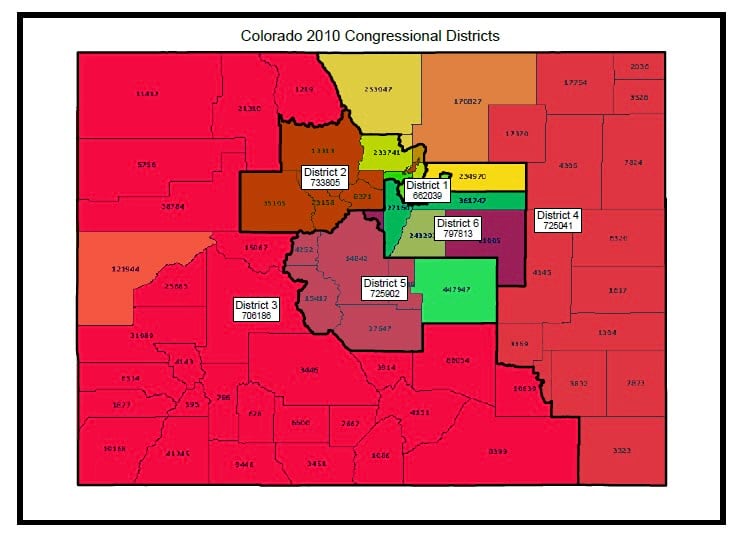 Updated graph colors
The District Distribution graph has been updated with colorblind friendly colors to make the graph accessibly to colorblind users.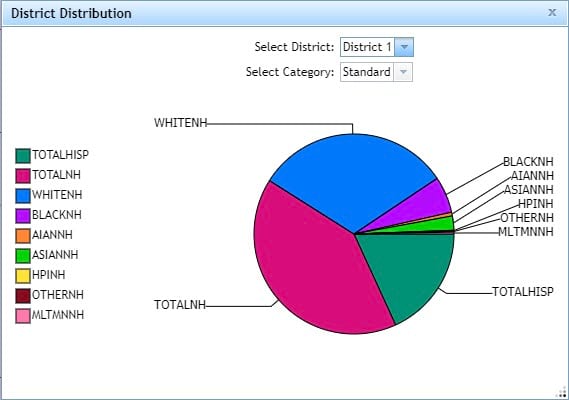 Esri Redistricting ArcGIS Enterprise Users
There are new enhancements and capabilities to Esri Redistricting for the ArcGIS Enterprise users. The ArcGIS Enterprise deployment option is either Esri hosted or hosted behind your firewall and allows for additional customizations specifically for your organization and a modified user experience adjusted to fit your organization's needs.
Expanded Admin App capabilities
The Admin App allows you to customize the Esri Redistricting application for your organization and users' needs. New this month, there are several new features that are configured through the Admin App:
Feature services

 are now supported as default reference layers

Additional homepage customization

 capabilities

Ability to 

define coordinate system

 for compactness tests

 

Ability for 

citizens to create new accounts

 from homepage can be turned off/on 

 

Ability to 

customize failed log-in

 message and customer service URL

 

Application Setup allows upload and download of the following:

Variable CSV (dx_vars)
Application configuration (app-config)
Learn Page
Submit Plan config
Submit Plan Email
Reset Password Email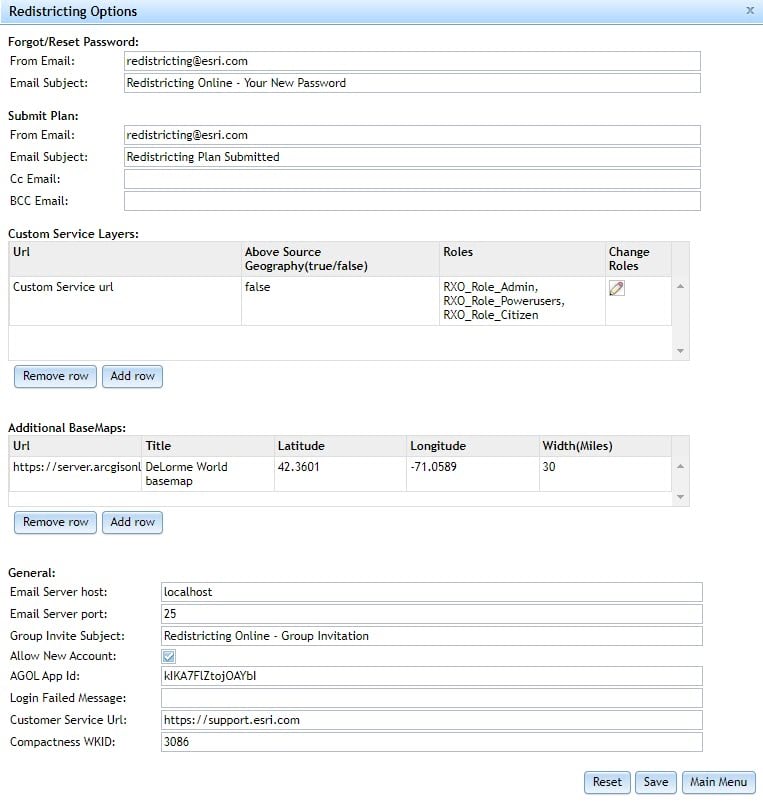 And more…
See the What's New for a complete list of updates in this release.