Esri and Databricks collaborated on a blog that features advanced spatial capabilities of ArcGIS GeoAnalytics Engine in an Azure Databricks environment solving cross-industry use cases. Databricks provides an Apache Spark-based cloud platform to support big data analytics, data science and machine learning in a unified approach by combining data warehouses and data lakes into a lakehouse architecture. GeoAnalytics Engine brings geospatial analysis straight to your big data in the cloud wherever it lives—in a data warehouse, data lake, and more. The goal of this collaboration was to demonstrate how easily ArcGIS GeoAnalytics Engine can be plugged into Databricks architecture to extend cloud-based geospatial capabilities for organizations that need big data spatial solutions at speed and scale.
Read the blog to discover how combining the power of GeoAnalytics Engine in a Databricks environment enabled challenging use cases to be solved.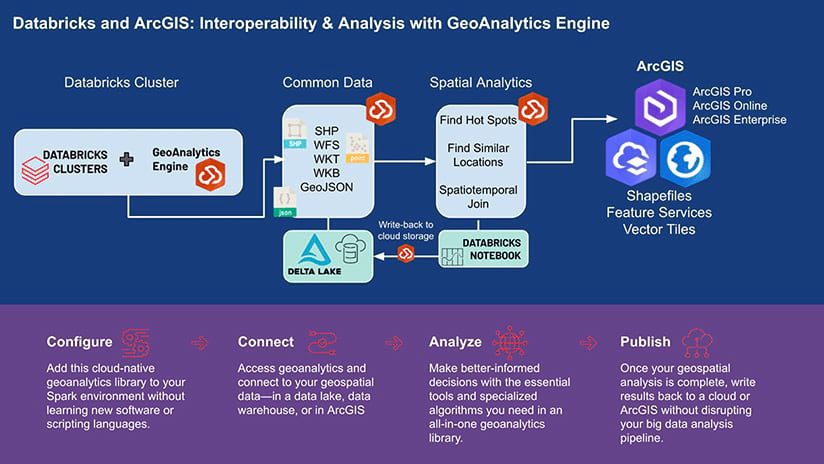 This is a collaborative blog from Esri and Databricks. Thank you to Kent Marten, Staff Product Manager at Databricks, for his contribution.