ArcGIS Maps for Adobe Creative Cloud is a plug-in for Adobe Illustrator and Adobe Photoshop. Cartographers and designers can bring ArcGIS data into Adobe Creative Cloud to create beautiful and useful maps and graphics. New to Maps for Adobe Creative Cloud? Get started with our video tutorial playlist.
The October update (version 3.6) makes ArcGIS Pro charts editable layers in .aix files, adds search filters for authoritative content, and more. Available now.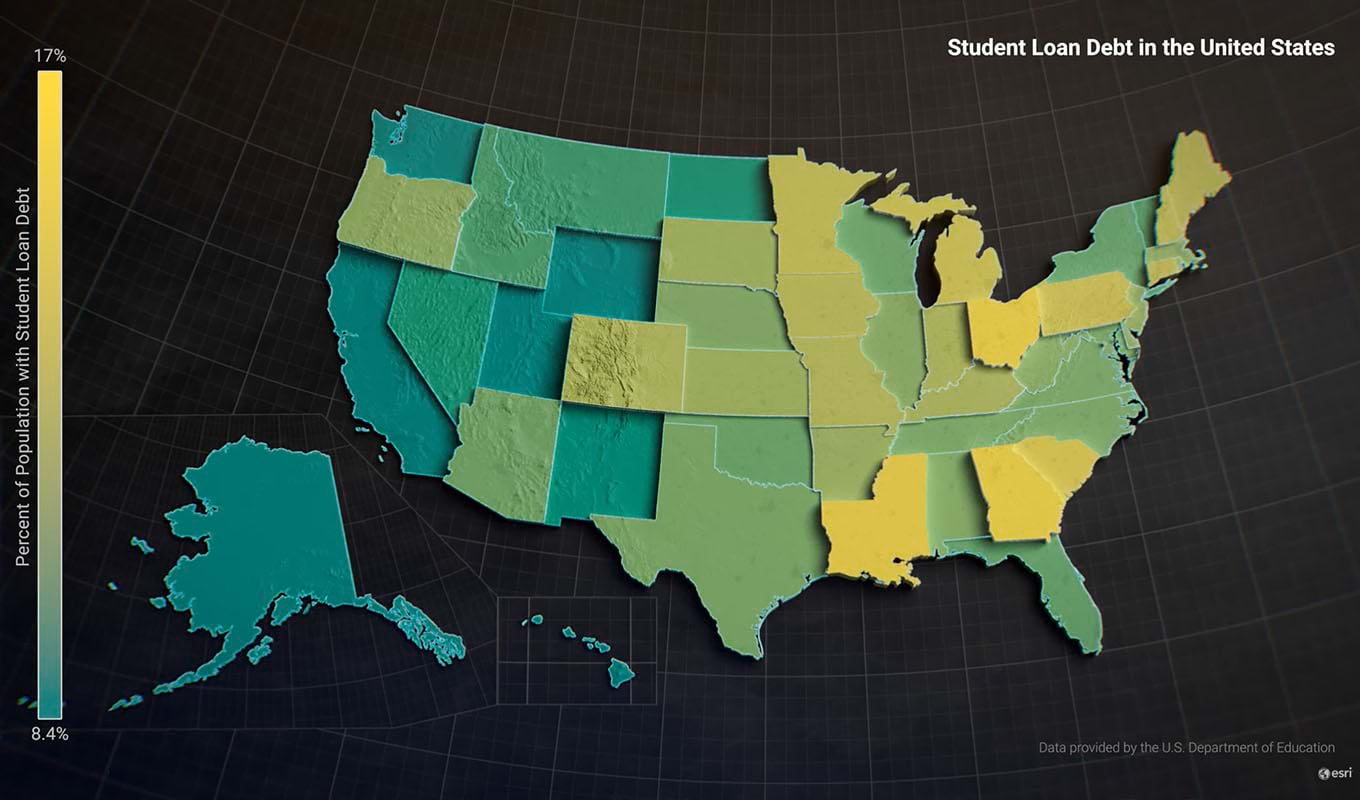 New features and enhancements
Update to the latest software—

Maps for Adobe Creative Cloud

 now supports 

Adobe Illustrator

 2024 and 

Adobe Photoshop

 2024.
Search for authoritative content—When adding data, you can now filter search results to show web maps and layers that are authoritative. Esri, our international distributors, and certain data providers such as government agencies mark our most accurate, complete, and well-maintained items as authoritative. Organizations can also mark their content as deprecated, and you can now hide deprecated content in search results.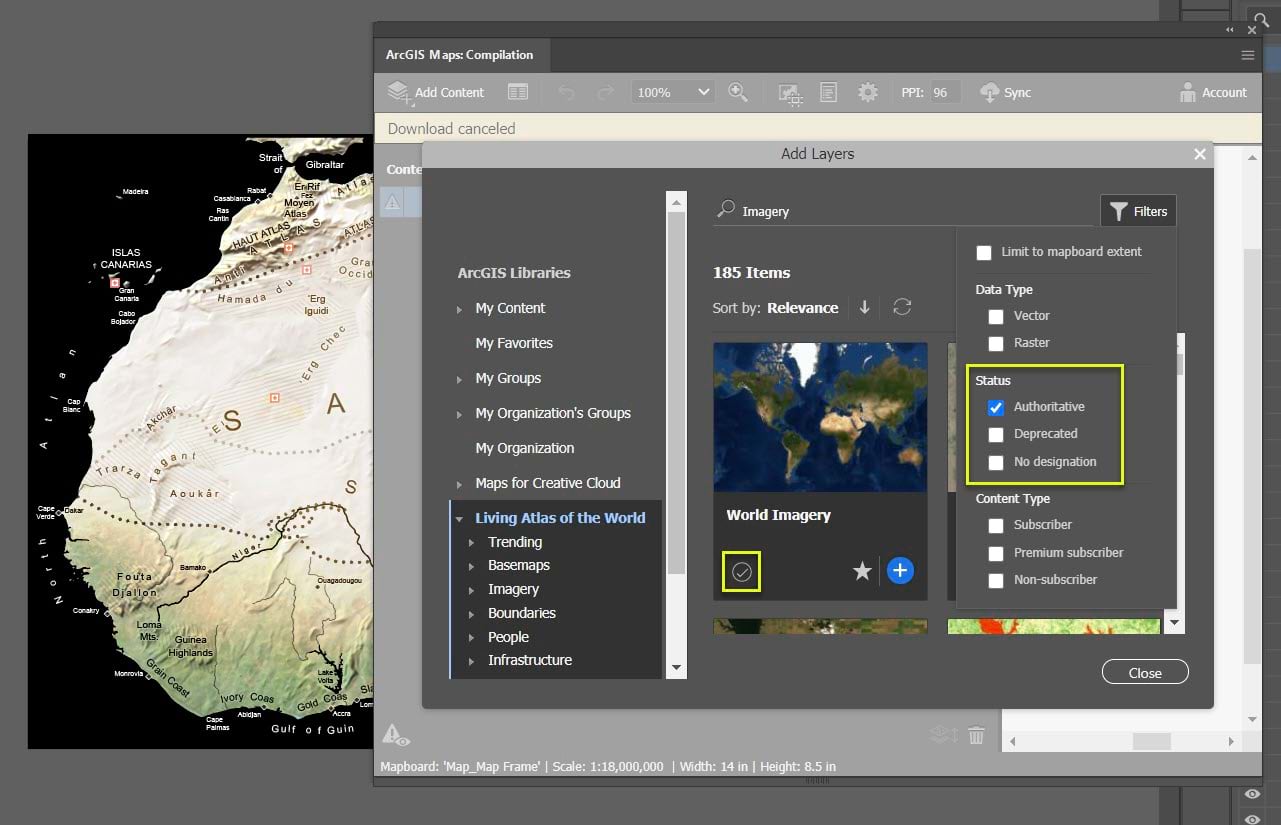 View item details—You can now go to a basemap or layer's item details page by pointing to the basemap or layer's options button in the Compilation window and clicking Item Description. A layer's item details page usually has useful information like descriptions and credits. When you add data to your project, you can make sure you have the necessary permissions to use the data by going to item details pages and checking for terms of use.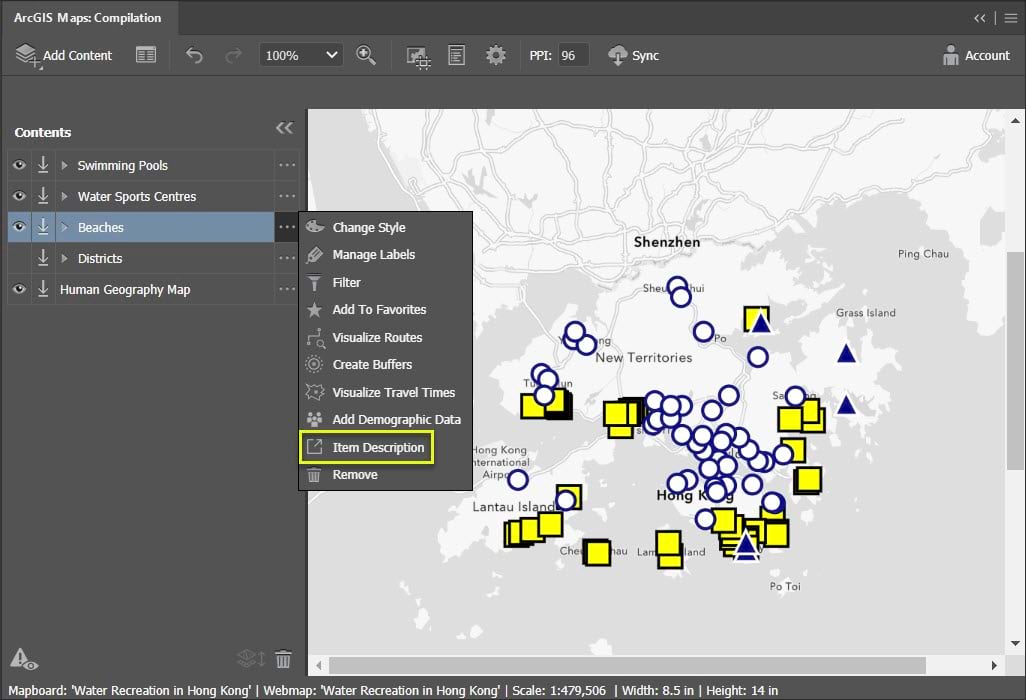 Make a chart in ArcGIS Pro, edit it in Illustrator—If your ArcGIS Pro project includes charts, such as line, histogram, or pie charts, they are now processed as editable vector layers when you export to AIX. Charts are organized into layers based on their elements (for example, bars, pie slices) making it easy to stylize maps and charts together in Illustrator and Photoshop.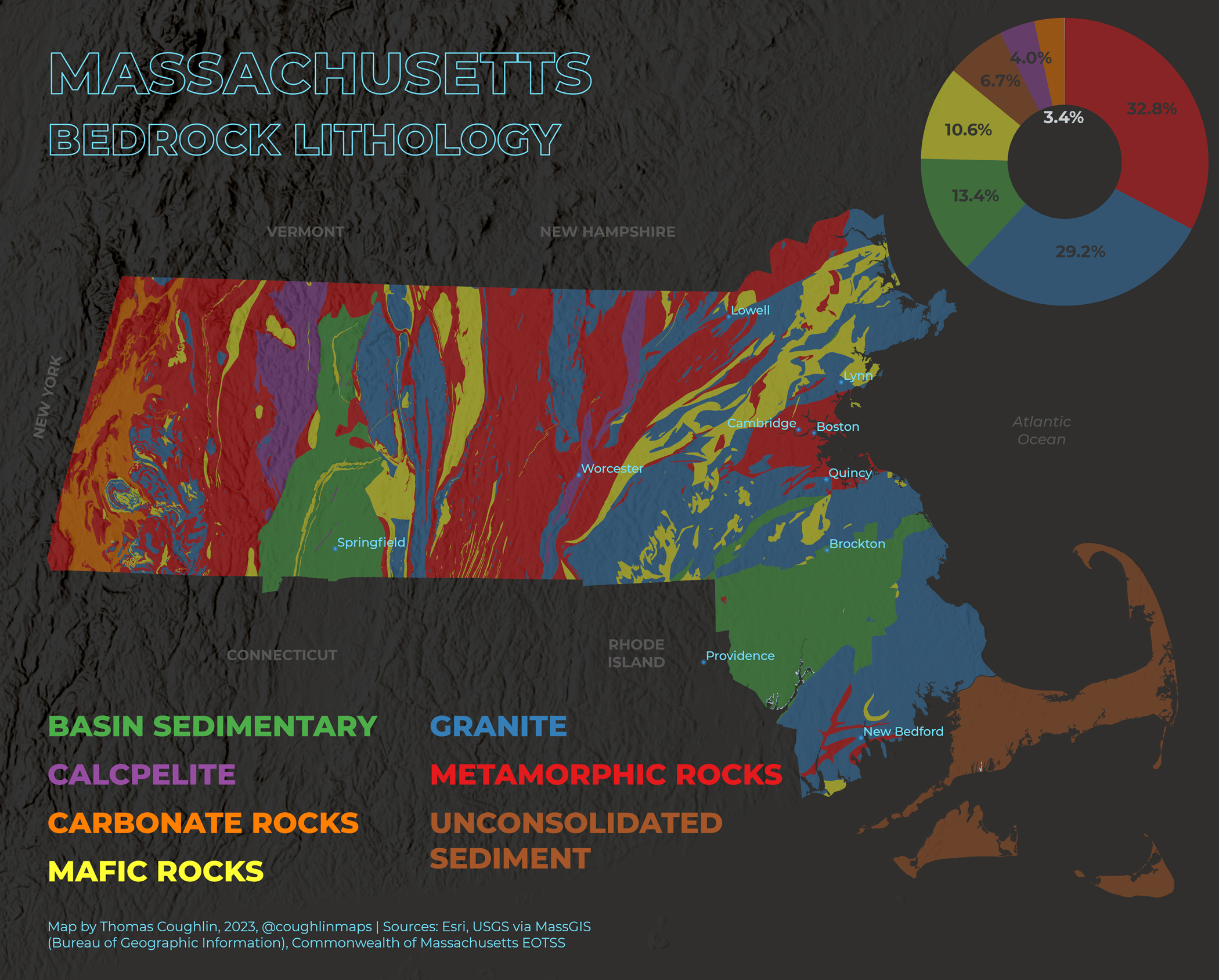 Bugs fixed with the October release
Fixed a bug that prevented you from adding custom basemaps in disconnected environments (BUG-000152999).
Fixed a bug that caused data added with the Maps for Adobe Creative Cloud extension to not be cropped to the map extent.
More information
For more about what's new, see our documentation. Subscribe to ArcGIS Maps for Adobe Creative Cloud on Esri Community for the latest updates, news, and tutorials.
Download the latest version of Maps for Adobe Creative Cloud.
Thanks and happy autumn!
The ArcGIS Maps for Adobe Team