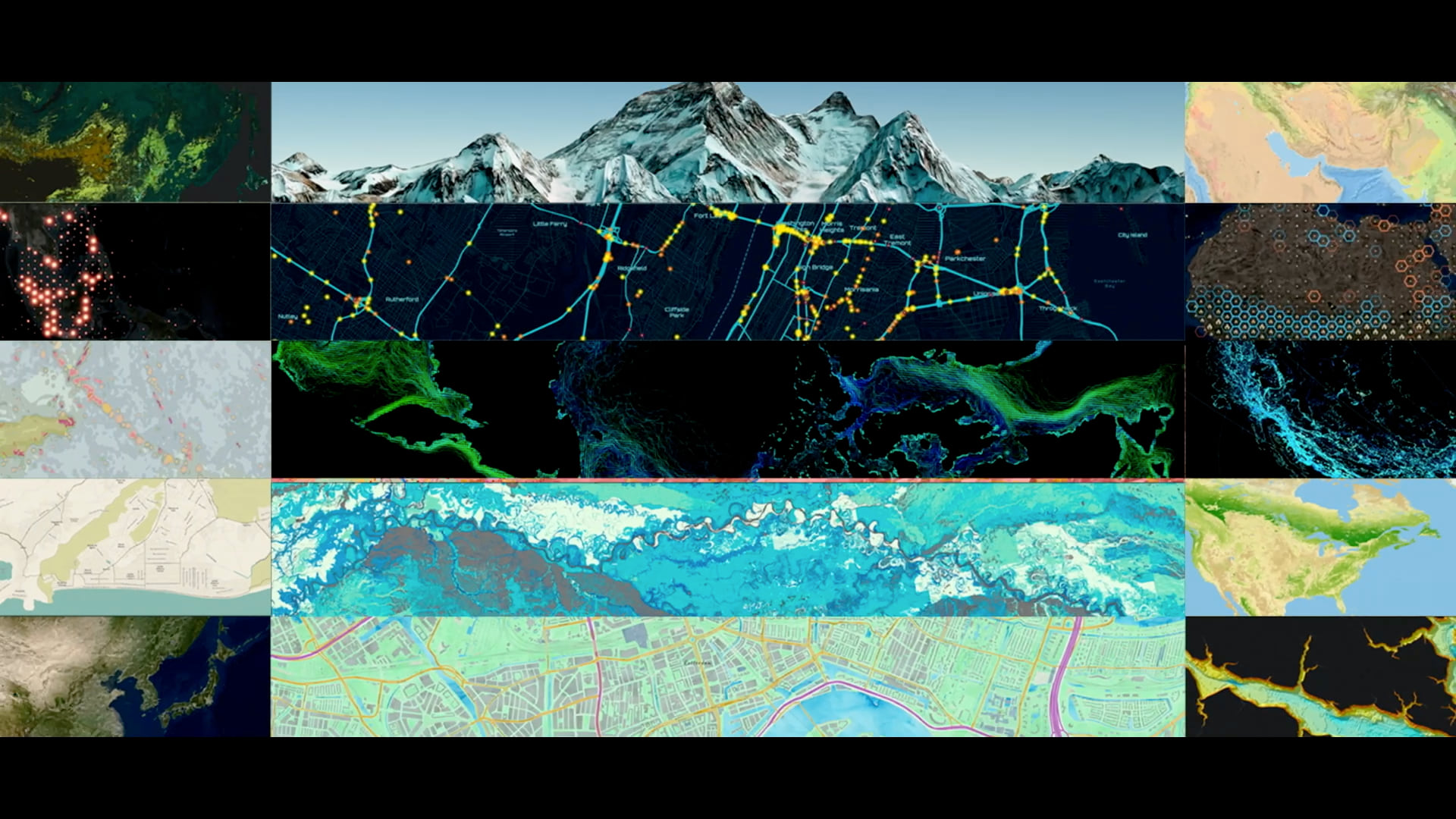 For decades, critical challenges like climate change, resource scarcity, and social inequity have been growing steadily. But our efforts to solve these problems have been slower to take hold. Now, we have reached a turning point—our existing solutions need a jumpstart to make a difference.
"To create a more sustainable world, we're going to have to take responsibility for its future, applying our best science, our best technology, and our best creativity."
A new hackathon from Esri and TechCrunch, Hack for a Sustainable Future, is calling on developers to lend their skills to this important cause. From August 23 through September 13, 2021, teams of developers around the world will create solutions that inspire new ways of thinking about—and acting on—our world's pressing issues.
ArcGIS Platform: Built for Purpose-Driven Developers
To help bring their applications to life, participants will have free access to market-leading technology: ArcGIS Platform, a new location platform as a service (PaaS) from Esri. Developers will need to use at least one component of this flexible PaaS to qualify for the chance to win one of three cash prizes, plus the chance to present their work in front of thousands of tech influencers during TechCrunch's Disrupt 2021 conference.
Participants can choose from a range of top-quality capabilities and features, including the following:
Basemaps
Geocoding and search
Routing and directions
Data hosting
Data visualization
Maps and data
Spatial analytics
ArcGIS Platform also offers a full range of mapping APIs and SDKs so developers can build with their preferred mapping library. Comprehensive documentation and support from Esri tech experts will be available for those who are new to the PaaS.
"Esri's location services and ArcGIS Platform are enabling a community of developers to use maps and location to build solutions that are powering the world," said David Cardella, product manager for ArcGIS Platform. The services, tools, and APIs included are already being used to drive better business insights at Salesforce and SAP; inform sustainable decision-making at BP; and power interactive digital maps for tracking COVID-19, understanding climate change, and identifying social inequities.
"Above all else, we strive to build engaging and meaningful apps that inspire action," said Cardella. With greater access to high-quality data, mapping tools, and analytics capabilities, developers can create compelling digital experiences that make our world's issues easier to see, understand, and solve.
Understanding Our World through Geography
The Hack for a Sustainable Future event asks developers not only to build apps that address today's challenges, but to create solutions that introduce a new perspective to our ongoing global efforts—the perspective of geography. As a leader in geographic information systems (GIS), Esri has long championed the power of location in bringing clarity to complex problems—and a community of GIS users around the world echoes the value of maps across industries, sectors, organizations, and governments.
"A map serves as a canvas for disseminating and relating ideas," said Ben Brantley, vice president of product at Salesforce, during the ArcGIS Platform launch event in January 2021. "[A map is] a wonderful storytelling mechanism that allows us to layer multiple different datasets together, and everyone can instantly understand."
With this hackathon, we invite all developers—of all levels of familiarity with GIS—to experience first-hand how location technology can make a difference in an app's impact. Joining Hack for a Sustainable Future will not only offer a chance to pursue innovative ideas, but also to discover a new approach to building apps that developers can take with them beyond the event.
Joining Hack for a Sustainable Future
The Hack for a Sustainable Future hackathon features the following:
A free ArcGIS Platform developer account
A $100 voucher code to explore extra data, capabilities, and services
Access to Esri tech experts for virtual meetings and on Slack
The chance to win one of three cash prizes
The opportunity to present at TechCrunch's Disrupt 2021 Conference
For those new to ArcGIS, we have many developer resources to help get started.
Event registration and project submission will remain open through September 13, 2021, at 5:00 p.m. Pacific daylight time. After the event concludes, our winners will be announced at Disrupt 2021 on September 23 and all eligible submissions will be featured in an online gallery. Visit the event website for more details and to sign-up.