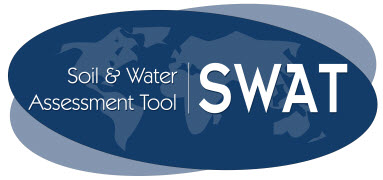 What is SWAT?
A sophisticated basin-scale computer model that predicts impacts of weather, soils, land use and land management on water supplies and pollution as well as  soil erosion, fertility and crop production.
This model contributes to understanding the complex ecosystem and its service to water availability, water quality; food vulnerability and food production; as well as socioeconomic demography issues worldwide.
The Soil and Water Assessment Tool, or SWAT model, is a public domain model developed by a group of scientists from the USDA-Agricultural Research Service; USDA-Natural Resources Conservation Service, and Texas A&M University.
Facts about SWAT:
–    SWAT serves as a virtual laboratory for testing the effectiveness of alternative environmental and agricultural policies and pollution control programs  currently used in 90 countries
–    SWAT is not just a research tool any longer, but it is used to provide useful, real-world assessments and problem focused solutions
–    Research and its applications of the SWAT model have contributed to long-lasting changes in natural resource assessments and development of management system options
Who is utilizing the SWAT model?
The SWAT model has been used extensively:
–    In Europe to assess watersheds, climate change and transboundary issues
–    In China for the Yellow River and its tributaries, and the Yangtze River
–    In Kenya to determine the effects of reforestation policies; and in Ethiopia on Victoria and Tana Lake (partially funded by USAID)
–    In Southeast Asia to assess a four-country area in the lower Mekong River Basin
–    In Pakistan on the Indus Basin to assess irrigation management (with funding from the U.S. Department of State)
In addition to the model, there are a complete suite of tools to prepare the inputs through GIS spatial datasets (ArcSWAT and MwSWAT), perform sensitivity analysis, auto-calibration and uncertainty analysis (SWAT-CUP), and finally to visualize the results using VizSWAT. These tools are available to download on the SWAT website.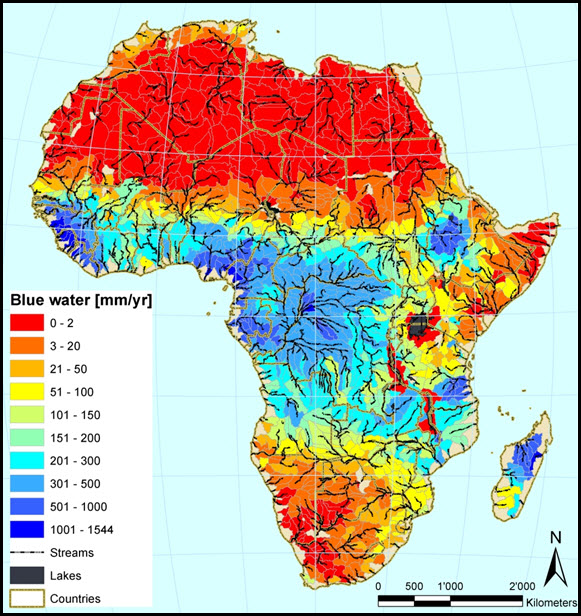 SWAT Training
As the worldwide use of SWAT grows, at any given time, more than 50 graduate students around the globe are using the SWAT model as a central focus of their graduate research work and more than 20 plus universities have adapted the SWAT model as part of their graduate curriculum.
In addition, there are more than 1,000 peer reviewed publications published through more than 85 journals  on the SWAT model.
As such, the popularity of international conferences on this model increases each year with an increasingly number of attendees representing more than 30 countries. In addition, Dr. R. Srinivasan travels around the globe each year conducting SWAT trainings and host four trainings a year at his Spatial Sciences Laboratory on the Texas A&M University campus in College Station, TX.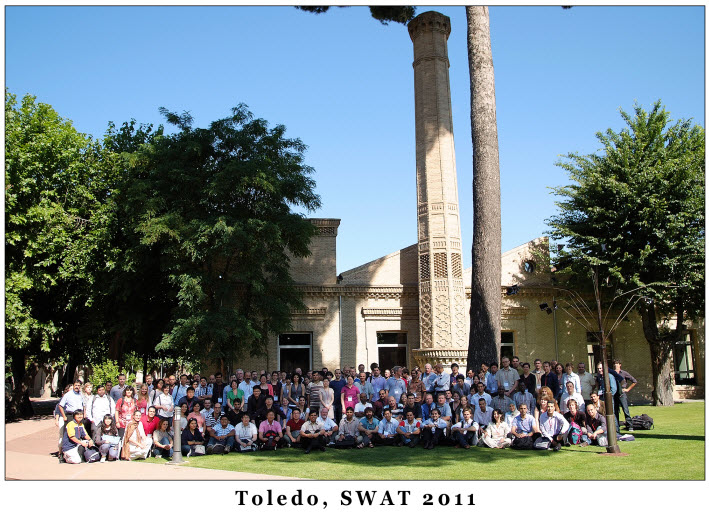 To learn more about SWAT visit (http://swatmodel.tamu.edu) or contact Dr. R. Srinivasan at r-srinivasan@tamu.edu.

Special thanks to Dr. Srinivasan for providing this post.
Commenting is not enabled for this article.