By Victor de Loza & Nahm H. Lee, Ph.D., Santa Clara Valley Water District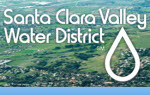 Subcatchment delineation is an essential step for watershed modeling studies. Flow directions can be changed by roads, artificial surfaces, and storm drains. Urban subcatchment delineation is challenging since the flow direction in the drainage network not always aligns with the topography of the surface. Fortunately, Geographic Information Systems (GIS) tools can help you delineate urban subcatchments.
One of the challenges you might face during the delineation phase is the cleanup of your data. To reduce the amount of work you need to do you might want to identify the contributing drainage network to your area of interest first.
To identify the contributing drainage network you can use the Join Tables function to connect manholes to pipes, pipes to outfalls, outfalls to "Water Way" of interest (i.e. creek, river). Then you can use the Select by Attributes tool on the joined features. The figure below shows the contributing drainage network to the creek or interest below.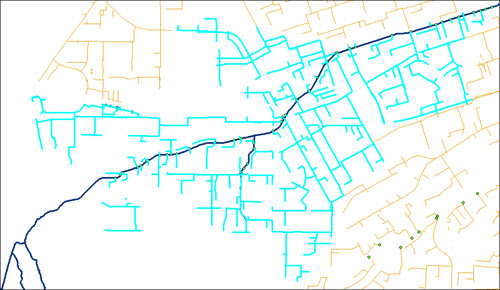 Next you can identify and correct problems in the drainage network by using the Utility Network tools to create  a Geometric Network. Once the Geometric Network is created you can set flags to perform various tasks including: identify loops, find path, and find connected.
Once you had identified some of the issues with your drainage network you can correct them by creating a topology. While setting up the topology you will be able to implement a set of rules (pipes must not overlap, or intersect and so on). The Error Inspector can help you implement a solution to topology errors in your data.
After cleaning up your data you are ready to delineate some preliminary subcatchments considering the drainage network!
Arc Hydro tools can delineate urban subcatchments.
Arc Hydro tools are very straight forward to use, you can delineate subcatchments by reconditioning your Digital Elevation Model (DEM) to consider the drainage network, filling sinks, finding the direction and accumulation of flow, defining and segmenting streams, and processing both catchment polygons and drainage points. After all the tasks in the precedent list are complete you can run the Batch Watershed Delineation tool to finally identify the subcatments in your area of interest. The figure below shows the final subcatchment delination.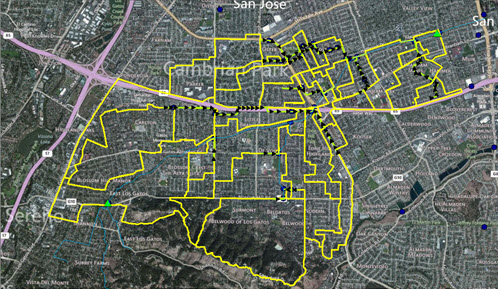 If you have questions about this blog please contact Victor de Loza.