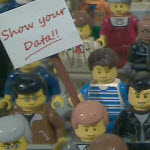 If you missed the Water Resources Annual meeting on Sunday, July 7, 2013 (GIS Hydro 2013 Sunday Preconference Seminar), you're in luck! We recorded the entire day, and each session is available to watch on Esri Video. You can also access the videos on the Hydrology Resource Center.
For more information about the Seminar's presentations, read  the UC Water/Wastewater and Water Resources follow-up blog entry, found on the Hydro Blog.
We hope to see you at next year's meeting!