A guest post by Lauren Lipovic, Esri National Government team
The Library of Congress (LOC) in Washington, D.C. is the largest library in the world. It serves Congress, the federal government, and the American people. The library's collection now boasts more than 167 million individual items. The staggering 838 miles of bookshelves contain books, printed materials, recordings, photographs, maps, sheet music, and manuscripts. With 12,000 new items added daily, many of these national treasures will never be part of a physical exhibit.
As the library embraces the 21st century, leaders have set priorities to share more of their collections using new technologies, systems, and online tools. Physical exhibits cost money, take time, and are available only to those who can visit the library. The library has empowered curators with digital tools to reach an increasingly connected global audience beyond library walls.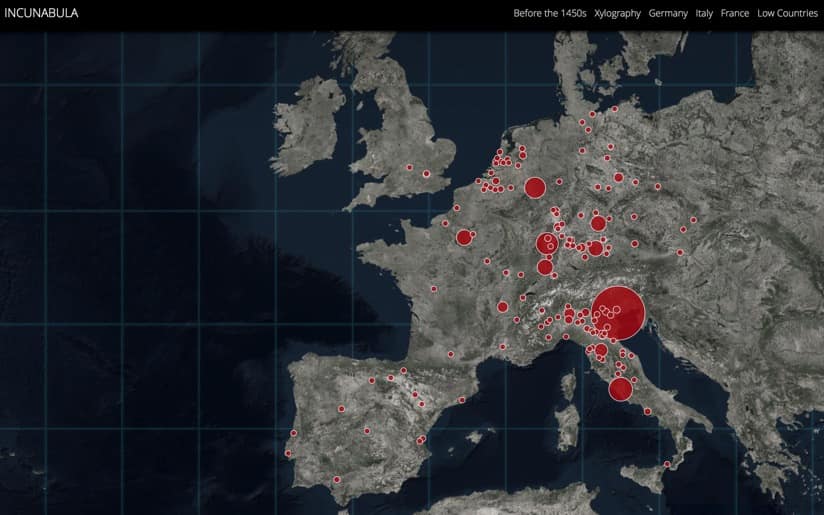 Library leaders initiated a 10-12-week pilot program to test Esri Story Maps as a new method for curating collections. Story maps let users combine text, images, and multimedia content in an interactive application that tells stories through the power of geography, with the underpinning data and capabilities of geographic information system (GIS) technology. During the trial program, 10 employees from six library divisions used the online platform to create presentations that illuminate previously unseen collections. The curators chose compelling materials that had never been exhibited, and readied their digital displays for the presentation of projects at LOC's GIS Day celebration on November 15, 2017.
Unlocking Understanding
Story maps provided new ways for the ten curators to explore and share their collections. They each used the existing location data contained in their subject matter to better understand the collection and tease out new insights. The exercise shined a light on collections that otherwise might never have been seen. It also fostered connections between different divisions at LOC, as the diverse team of curators collaborated to enrich each other's projects. Perhaps most importantly, they created a means of sharing collections with anyone in the world who has an internet connection.
"I was able to give a voice to a collection and make it my own," Francisco Macias of the Law Library of Congress said. "I think many of us who work in the library oftentimes think, 'Why don't they do an exhibition on this?' This provides an opportunity to bring collections to life."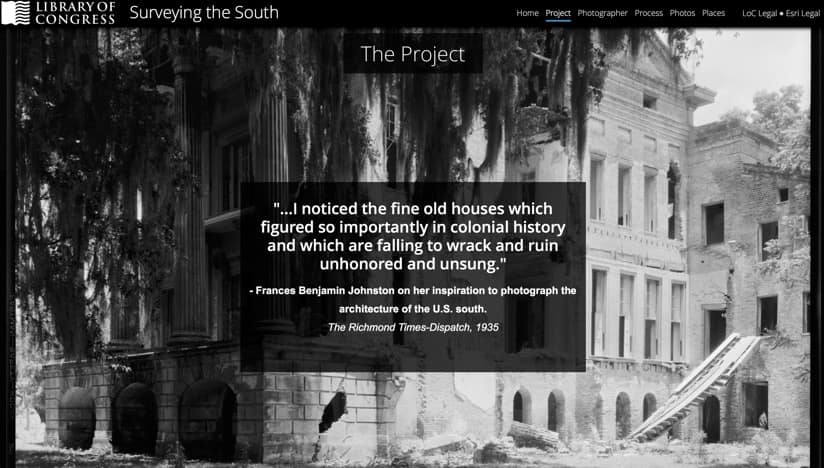 Moving forward, the cloud-based Esri Story Map platform will be available to all library staff. Pilot project participants are looking forward to creating more digital exhibits using story maps. In addition to the three already published, the library plans to share more story maps on their website.
"I find story maps to be a 21st century tool for a 21st century library," Stillo said. "Story maps give us this fun and user-friendly way to mine deeper into our collections through mapping our data and through creative visualization. More and more people are reaching out to the library through our website, and I think it's important that we're reaching back to them with information that's interactive, that's engaging, and that has that stamp of authority from the Library of Congress."
To read profiles of four of these story map projects, visit the Esri Blog.
Commenting is not enabled for this article.