Two years ago, Jennifer Bell transported Esri User Conference attendees to Nepal and Tibet as she rebuilt the Mapping Mount Everest story by Alex Tait, The Geographer for the National Geographic Society, live. 
 And with just a few images, maps, and text blocks, ArcGIS StoryMaps, Esri's next-generation storytelling tool, was launched. 
Moving Beyond Mount Everest
You've created over 1.75 million stories about conservation, health, social justice, and more. And with your feedback, we've consistently released new features and functionality – like theme builder, map tour, and collections – that exceed the capabilities of the classic Esri story maps.
Thank you for your partnership and for inspiring us with your storytelling every day.
ArcGIS StoryMaps as the Esri User Conference 2021
Join the StoryMaps team and the storytelling community for another exciting Esri User Conference from Monday, July 12 to Thursday, July 15, 2021. To help you prepare for this year's virtual event, here are some conference highlights and the ArcGIS StoryMaps sessions you won't want to miss.  Session times are provided in Pacific Daylight Time.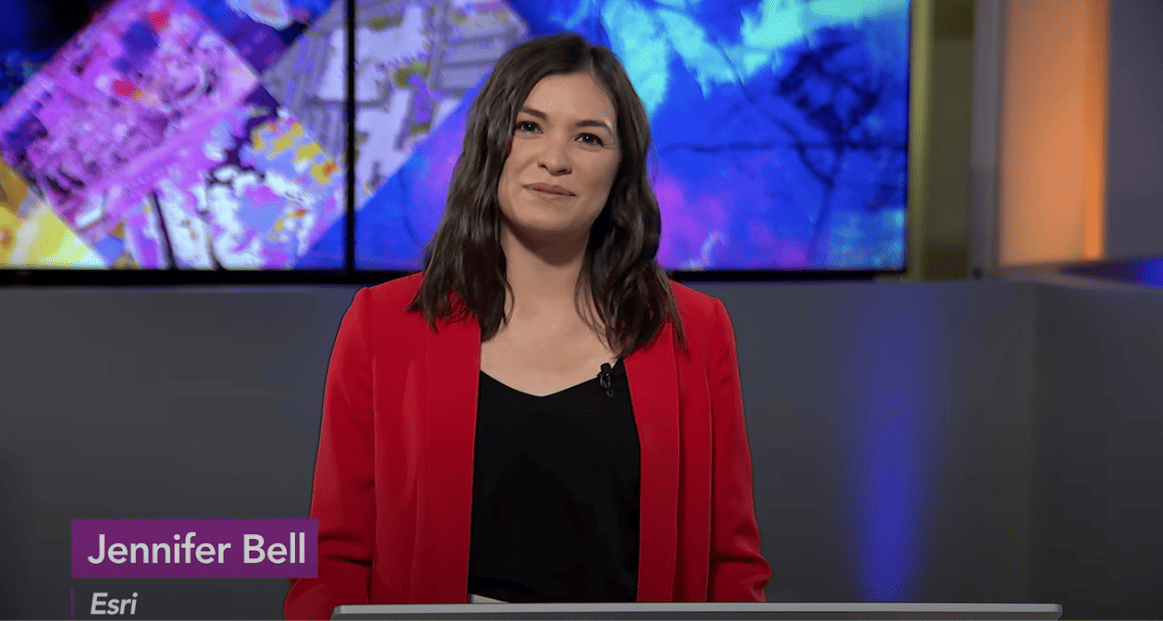 Monday, July 12
8:30 a.m. to 12:00 p.m.  Plenary Session (Day One)
Featuring: Jack Dangermond, Esri President, and guests

What better way to learn about Esri and the incredible work from the GIS user community than from Jack Dangermond at the Plenary Session? It's the ideal way to start your conference experience as you'll hear from a variety of compelling speakers and see GIS technology in action, including an ArcGIS StoryMaps demo.
3:00 p.m. to 4:00 p.m.  ArcGIS StoryMaps: An Introduction
Featuring: Liz Todd, Amelia Semprebon, Owen Evans
Looking to create your first story? ArcGIS StoryMaps helps you tell remarkable stories with custom maps that inform and inspire. This session includes a step-by-step guide to using the StoryMaps builder to bring your content to life. You'll learn about new storytelling features and will get a sneak peek into our plans for upcoming storytelling capabilities.
Here is a recap of the session if you missed it.
Tuesday, July 13
7:15 a.m. to 8:15 a.m.  3D on the Web with ArcGIS
Featuring: Janett Baresel, Philip Mielke
In this session, you'll learn to leverage your 3D GIS data. The speakers will take an in-depth look at authoring web scenes with Scene Viewer, and distributing configurable 3D GIS applications with StoryMaps app templates and Experience Builder.
8:30 a.m. to 10:00 p.m.  Plenary Session (Day Two)
Featuring: Jack Dangermond, Paul Salopek, Dr. Enric Sala, La June Montgomery Tabron, Wade Crowfoot
Get ready to be inspired!  This year's four keynote speakers have exceptional stories to share and just so happen to be avid ArcGIS StoryMaps users.
Paul Salopek, a writer and National Geographic Fellow, will share his experiences on the Out of Eden Walk.  This 24,000 mile (38,400 kilometer) trek from Africa to the tip of South America follows the migration of our early ancestors.  Read Paul Salopek's Story
We will also hear from Dr. Enric Sala a National Geographic Explorer in Residence and founder of the Pristine Seas team.  He will discuss the importance of understanding where to designate marine protected areas to protect the ocean for a more sustainable future.  Read Dr. Enric Sala's Story
La June Montgomery Tabron, president and CEO of the W.K. Kellogg Foundation, is committed to expanding racial equity through community action.  She will join Jack in a conversation that will inspire the GIS community to provide tools that assist communities in developing shared knowledge and forging solutions for an equitable future.
Secretary Wade Crowfoot of the California Natural Resources Agency will discuss the steps the State of California is taking to achieve the 30 by 30 initiative, collaborating with others to lead the vision for a better and more resilient California.
You can visit the Plenary Session web page to learn more.
2:15 p.m. to 3:15 p.m. ArcGIS Online: Q&A with the Product Teams
Featuring: Jennifer Bell 
Join our Product Teams for a question and answer session focusing on your favorite ArcGIS Online products including ArcGIS StoryMaps.
Wednesday, July 14
7:30 a.m. to 8:30 a.m.  ArcGIS StoryMaps: What's New and What's Coming
Featuring:  Aravind Sivasailam, Ashley Du, Jennifer Bell
ArcGIS StoryMaps keeps getting better! We have added updates and enhancements that expand the authoring tools for creative storytelling and improve the reading experience. Tune in to learn about new storytelling features such as explorer tour, image gallery, timeline block, theme builder, and much more. We will also discuss the roadmap for ArcGIS StoryMaps, and share our plans for upcoming capabilities.
There are many on-demand user presentations featuring ArcGIS StoryMaps as well. For details, please visit the 2021 Esri User Conference site and type "story" in the agenda search bar for full results.  If you'd like to see what sessions are available for other products, you can view the full agenda any time.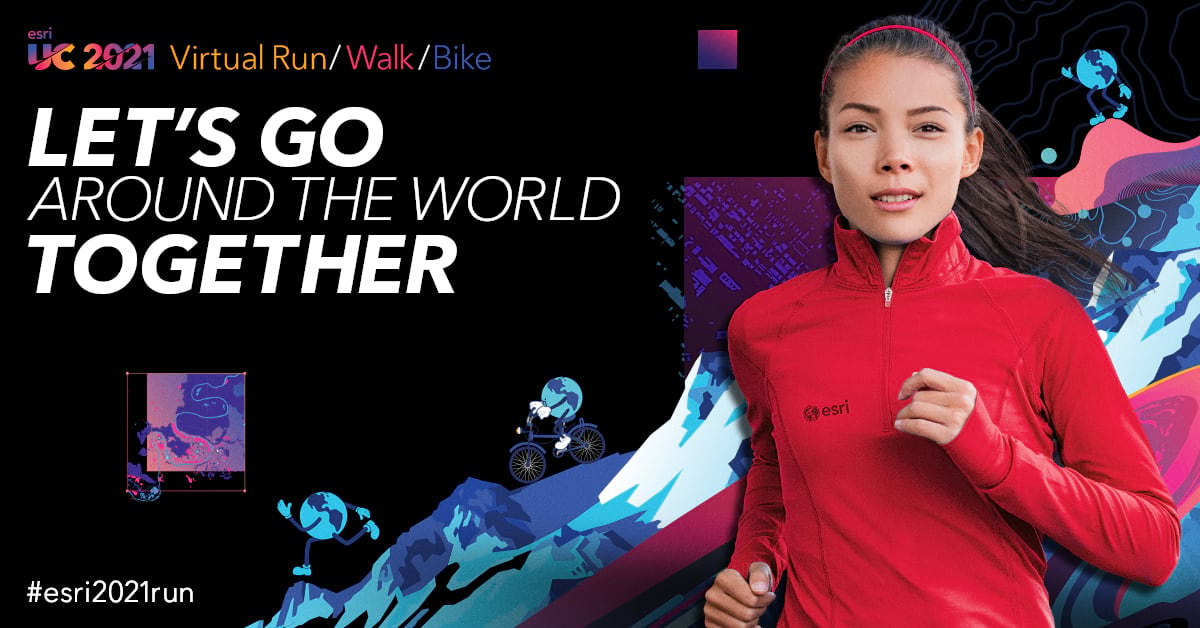 Esri UC Virtual Run/Walk/Bike 2021
When you need a break from your computer in between sessions, why not get up and move?  Together, we can circle the world! From July 10 to 18, use the ArcGIS QuickCapture mobile app to track your routes and take pictures along the way.  New this year, you can use your Apple Watch and cyclists are welcome.  Also, you can see the highlights in story from Allen Carroll, Esri StoryMap team lead, to follow along with the fun.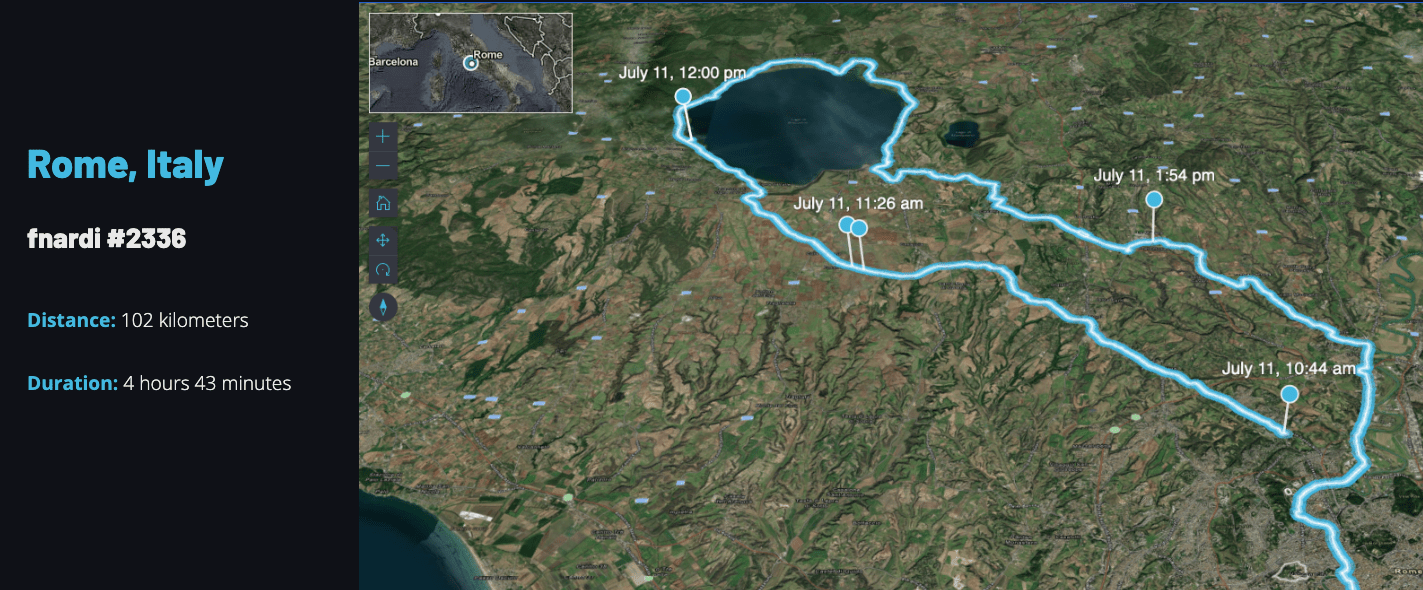 Connect with us!
Given how busy everyone is, we sincerely appreciate you taking the time to join us throughout the conference. We are looking forward to hearing from you and seeing you at the upcoming Esri UC.