Optimize analysis with deep learning tools
Drone imagery is automatically uploaded from the field to cloud-enabled GIS and then immediately processed and returned as data to the field. Cloud-enabled drone systems transform aerial imagery information into intelligence products, and live drone data feeds into real-time situational awareness.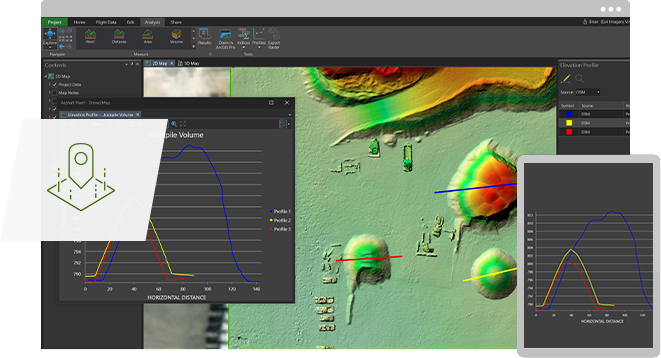 GCP autocapture enhances field operations
Moving drone mapping from desktop to cloud-operated software as a system (SaaS) technology enables the system to flexibly adjust computational power based on the imagery processing demand.
Generate authoritative mapping products
Create maps, apps, story maps, and dashboards to visualize and share your data in meaningful ways across your organization.
Speak to a representative