Extend and customize ArcGIS Enterprise
ArcGIS Enterprise SDK includes server object extensions (SOEs), server object interceptors (SOIs), custom data feeds, and organization and service webhooks. These additions add depth and value to your existing geographic information system (GIS) deployment.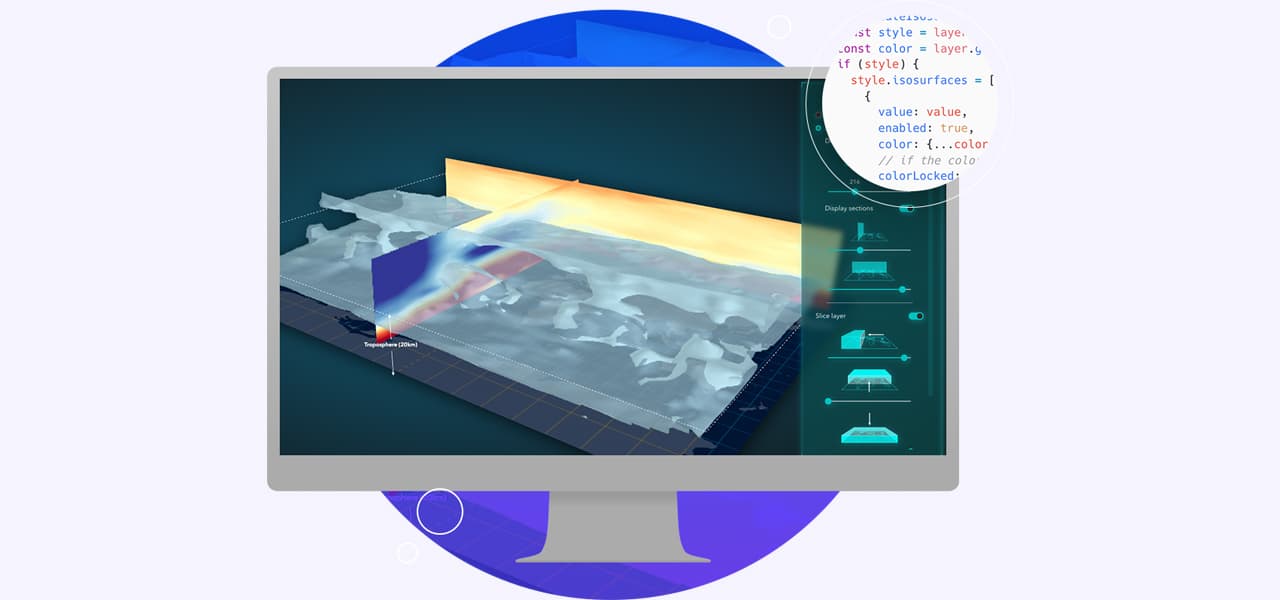 Automate workflows
Quickly write scripts with ArcGIS API for Python or ArcPy in ArcGIS Notebooks to drive detailed analysis, simplify administrative tasks, and streamline your mapping and data creation workflows.
Custom mapping and analysis
Create custom, interactive apps that can be embedded into large enterprise GIS systems using ArcGIS Maps SDKs, scripting and service APIs, and open-source libraries with ease.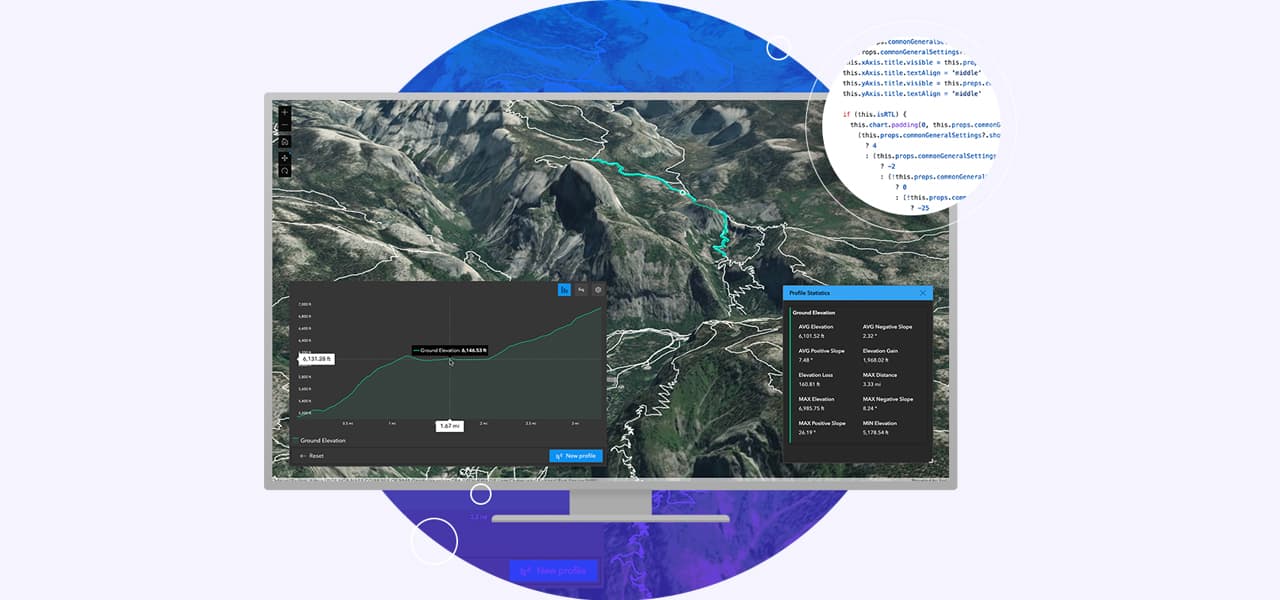 Build low-code/no-code apps
Create web apps and custom widgets with ArcGIS Experience Builder. Simplify workflows across your organization with low-code and no-code development.