ArcGIS Monitor is designed to collect, analyze, and optimize the health of your enterprise geographic information system (GIS) implementations. It helps maximize your enterprise GIS investment by proactively identifying possible issues and providing timely and actionable insights on status, availability, usage, system performance, and resource utilization. Alerts facilitate rapid resolution by providing system administrators with real-time notifications when measurements are outside defined system thresholds. Reports can be used to visualize historical data and enhance communications within the organization.
What can ArcGIS Monitor do?
ArcGIS Monitor provides holistic system monitoring of your enterprise GIS and its underlying infrastructure.
GIS system monitoring
Register your enterprise GIS resources and collect data metrics on their attributes such as health, performance, and usage.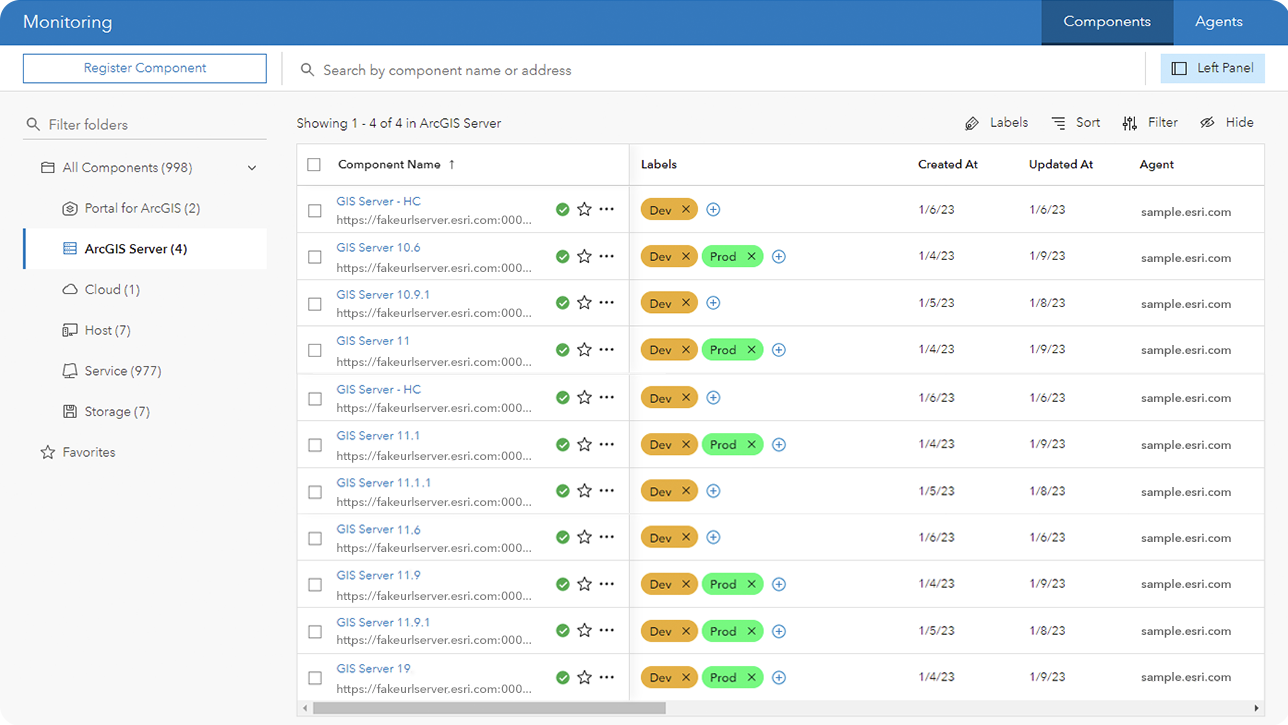 Analyze
Observe and assess the health of your enterprise GIS by querying registered resources and visualizing collected data metrics.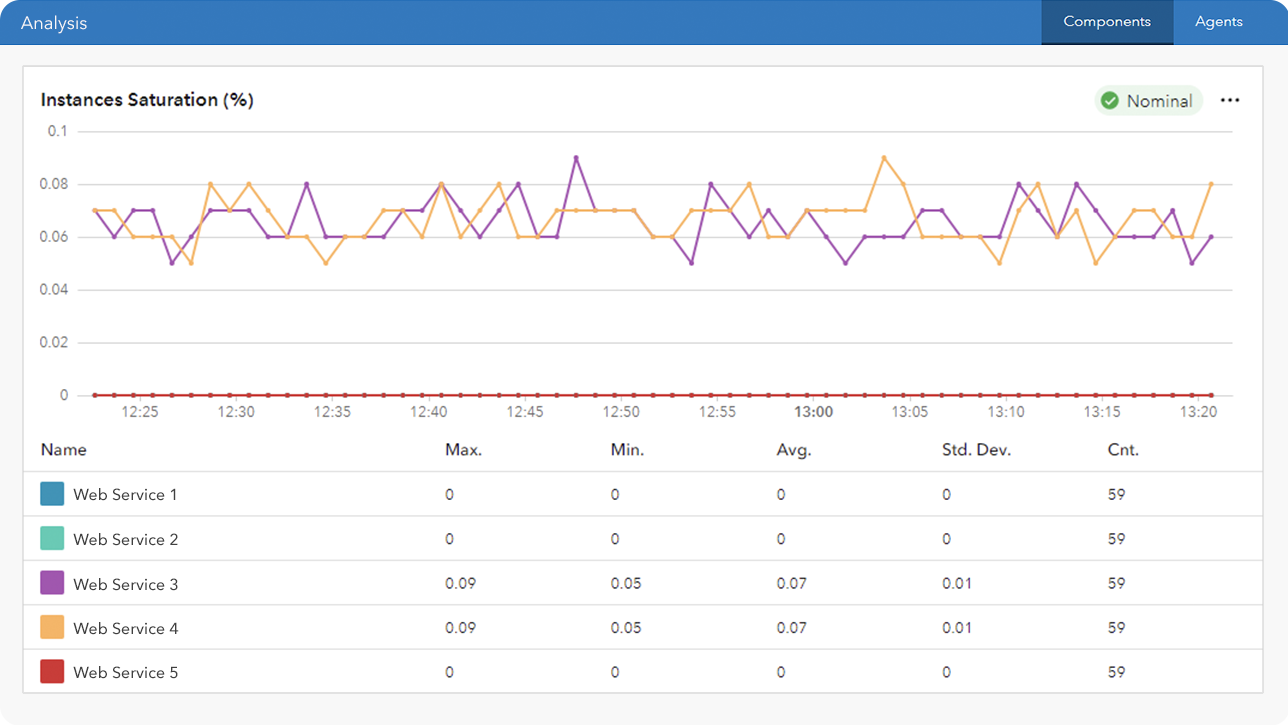 Respond
Turn collected data metrics into actionable information to proactively manage your enterprise GIS. Configure alerts and notifications to prevent and minimize system downtime.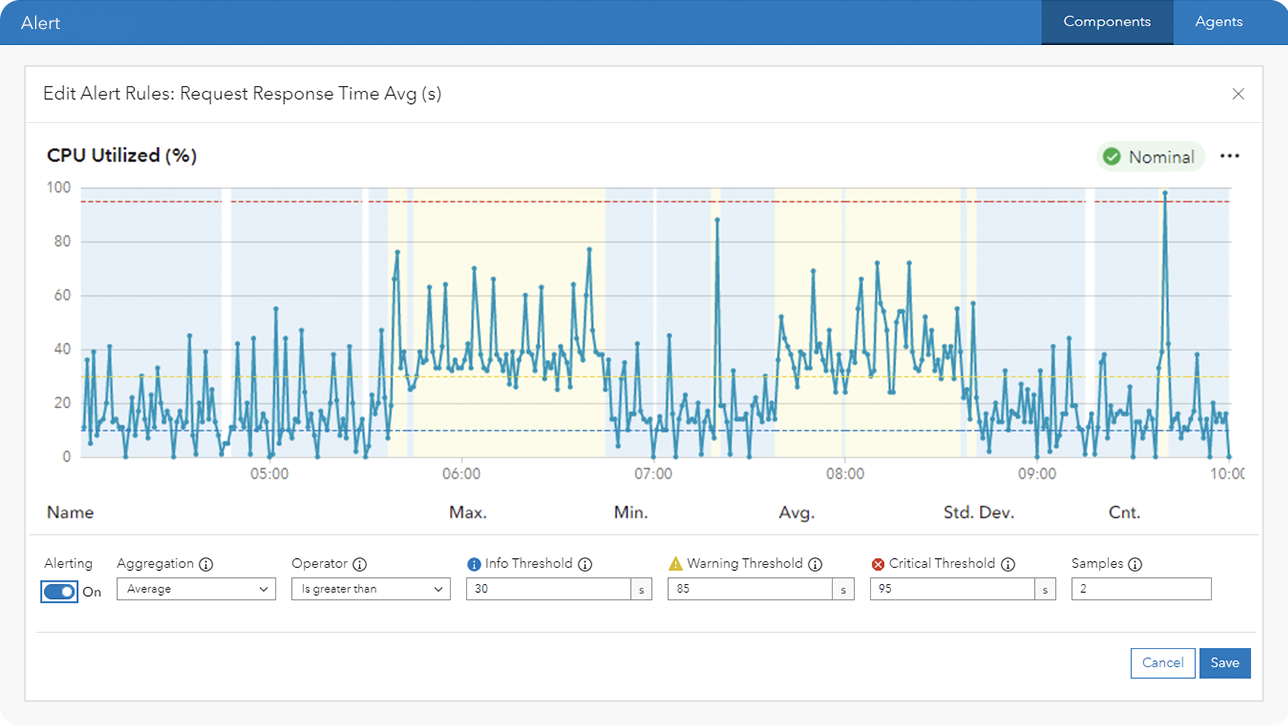 Report
Organize your enterprise GIS metrics in the form of reports and dashboards and share them with senior management and stakeholders.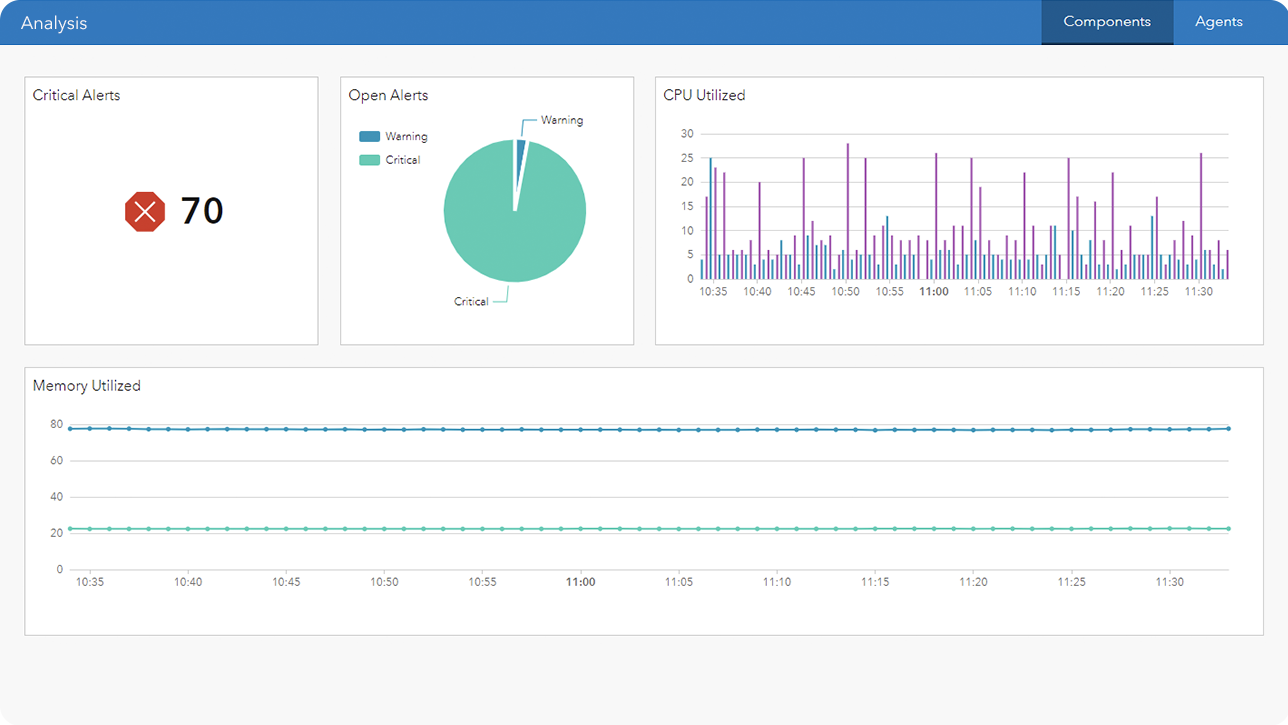 TESTIMONIAL
South Jersey Industries monitors enterprise GIS
Monitor is a one-stop-shop about knowing our enterprise GIS health and gives us a complete overview of every server we have, what the RAM and CPU are, and which services are turned on or off.
Richard Citkowicz
South Jersey Industries
GIS system monitoring
ArcGIS Monitor complements third-party IT monitoring tools and helps ensure your enterprise GIS deployments are well managed.
ArcGIS Enterprise
Leverage ArcGIS Monitor to optimize your enterprise GIS deployments.
ArcGIS Dashboards
Extend the data metrics you are viewing by bringing them into ArcGIS Dashboards.
Implementation options
Choose an option that best meets your business requirements to bring ArcGIS Monitor into your organization.
Talk to someone on our sales team
7:00 a.m.–5:00 p.m., Monday through Friday (PT)