A holistic way to optimize projects for the world around you
---
BIM and GIS Cloud Collaboration is a first-of-its-kind joint offering by global leaders Esri and Autodesk, which makes it possible to buy multiple products in one transaction. Together, they've pioneered a truly integrated solution that is transforming the way industry leaders build, design, and operate projects. This solution seamlessly links Esri's GIS technology with Autodesk BIM Collaborate Pro to connect location information, modeling data, and collaborative workflows for a holistic view of the entire project life cycle. From highways and buildings to water facilities, asset management, and more, the BIM and GIS Cloud Collaboration bundle will enhance your projects and sustain the surrounding environment.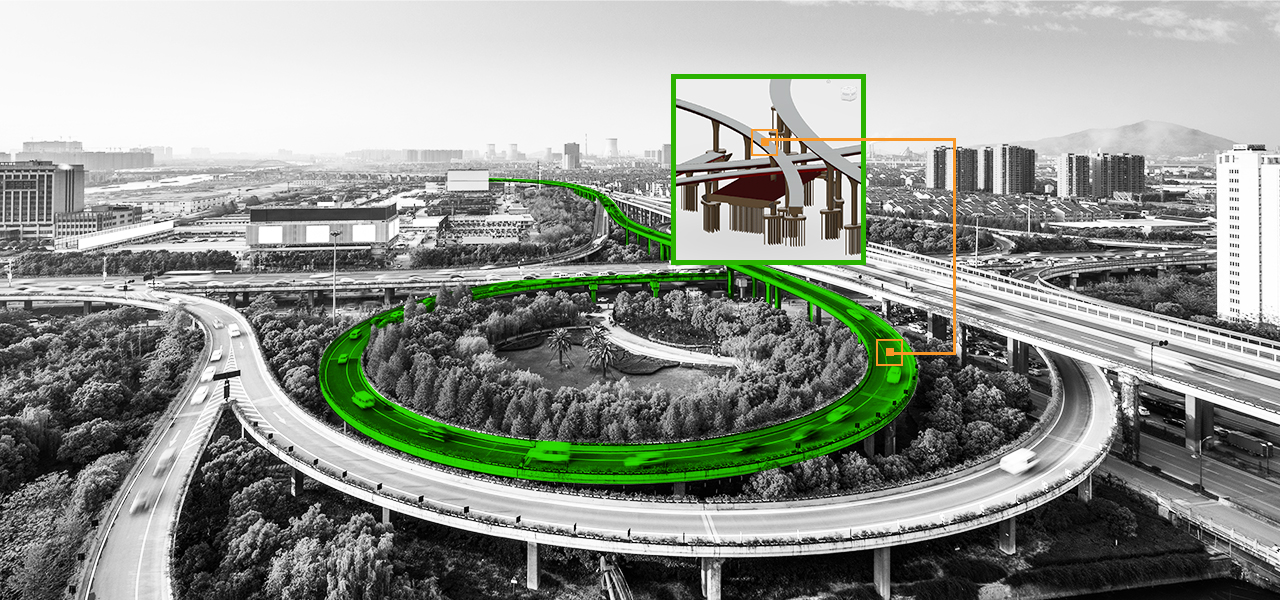 Plan, design, build, and operate better—together
---
The worlds of GIS and building information modeling (BIM) come together within the Esri and Autodesk partnership. Multidisciplinary team members across your project can now view and manage all essential surrounding data so they know not only what to build but where and why. These solutions, now integrated through cloud-based technology, help your teams visualize impact to the surrounding environment along with all other necessary components of project workflow. With BIM and GIS Cloud Collaboration, you'll gain critical insight into the challenges of tomorrow while leveraging the core tools your users already know.
What's included
---
BIM and GIS Cloud Collaboration connects ArcGIS GeoBIM for geospatial context and Autodesk BIM Collaborate Pro for model coauthoring. For the first time, bridge the gap in workflows to achieve unprecedented project success.
ArcGIS GeoBIM
Connect projects in geospatial context using critical linked data across multiple systems. Explore and collaborate on BIM projects for improved coordination and delivery.
Autodesk BIM Collaborate Pro
Architecture, engineering, and construction (AEC) teams can collaborate on the constructability and progress of a design with the ability to view, edit, and deliver high-quality constructible models on one platform.
Together, we advance
"The Esri and Autodesk partnership provides web-based options and solutions, which is where our future is headed. Together, we advance design and delivery of projects that people care about."
---
Darin Welch
Associate VP, National Geospatial and Virtual Engagement Manager, HNTB
---
To learn more, please fill out the form below. A representative will contact you soon.