Deliver natural gas safely and reliably when you unify your business systems around location technology. Create a holistic picture of your operations to reduce costs and streamline services—all with a simple, configurable software as a service (SaaS) solution.
Streamline your service delivery
---
Robust, cost-effective SaaS solutions help you deliver high-impact results.
Build a digital inventory
View network maps
Keep your data current
Gain foundational insight
Embrace the power of location
Build a digital inventory
Quickly deploy a user-friendly mobile app that allows your crew members to collect images, status details, and notes about your assets. When they select Submit, the meter, regulator, gathering line—or any other asset—is instantly added to your digital network map.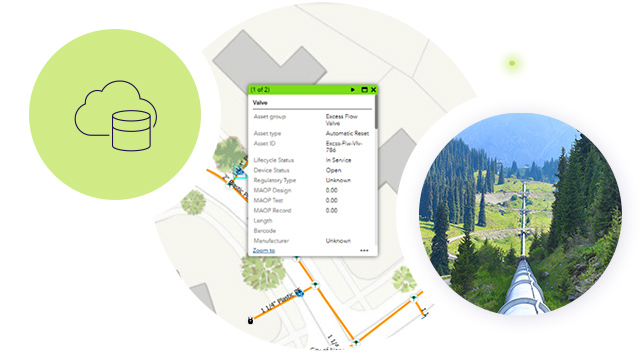 View network maps
See a comprehensive picture of your gas network on a web-based map. Use this centralized, real-time information to stay agile during unexpected events and respond quickly to pipeline disruption.
Keep your data current
Safety is a top priority for gas utilities—and to ensure assets are in good condition, you need data at your fingertips. It's easy to maintain your data during recurring gas inspections or when asset conditions change. Simply find the asset of interest on your digital map, click to edit, and make updates.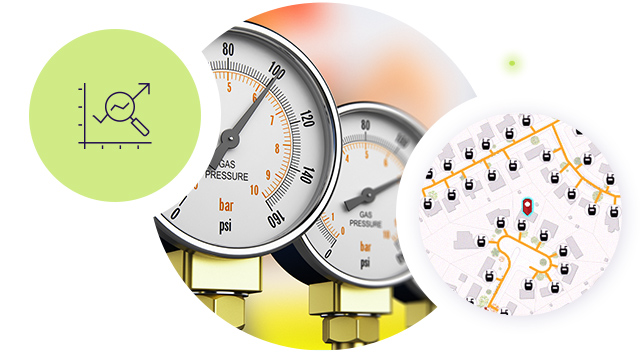 Gain foundational insight
Quickly deploy a real-time dashboard that provides organizational leaders with key insights about your organization's gas network and assets.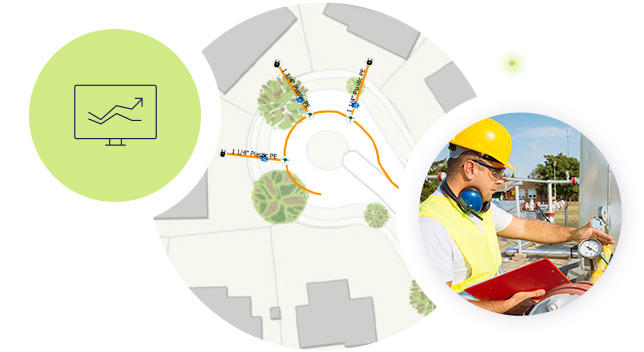 Embrace the power of location
ArcGIS Online for small gas utilities goes beyond data management and network mapping. Once you've created your digital network, explore configurations to capture the location tracks of your workforce, manage work orders, conduct inspections, and share public-facing maps with your community.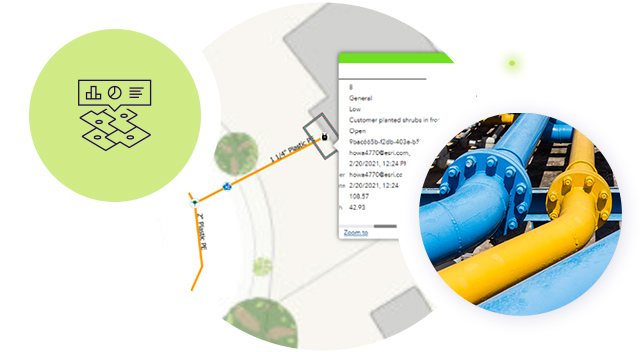 Implement the tech driving success
Peoples Natural Gas
The intuitive interface of the app has made training much easier.
Scott Ewart
Peoples Natural Gas
Create new possibilities at your organization
Get started
Chat now
Start a conversation online.
Call us
Speak with a representative.
(United States)