You need something special all right. You need something special to give you hope. But hope's just a word. That maybe you said or maybe you heard. On some windy corner 'round a wide-angled curve. But that's what you need man, and you need it bad.
Bob Dylan, Last Thoughts on Woody Guthrie
Despite humanity's incredible achievements, our modern world is teeming with stressors. Expectations placed on us by society—and worse, ourselves—can compound endless microaggressions in our "always on," digitally connected world.
This modern life can become a burden at times, wearing us down and propagating self-doubt and feelings of insignificance in the face of challenges that seem unsurmountable, leading to a spiral of unhealthy thinking. The visible and shocking decline of our natural world and the increasingly present and looming impact of climate change are wearing heavily on many of us, leading to a new class of anxieties referred to as climate anxiety, climate distress, or even climate grief.
It's essential that we find a way to remain resilient and focused as we continue the work on building a better future. It's essential that we find hope. Except for hope, which Bob Dylan pointed out in a rambling 1963 poem, is just a word.
How do we find genuine hope in this challenging and often exhausting world? Not only find it, but nurture it, protect it, share it, and help it be a positive force for change, a change agent. First, it's critically important we all stay well. If you are struggling with overwhelming stress or anxiety, climate-related or otherwise, do not hesitate to seek help.
Short-term remedies may be as simple as going outside and into a natural area around you. Find a quiet place to stop and spend some time; take some deep, slow breaths; and literally, just sit there quietly. But most importantly, remain engaged and pay attention to the world around you.
The natural world is all around us—chirping, humming, buzzing, and stretching up toward the sunlight. Take this all in—enjoy it, celebrate it, and try and relax. As caregivers have come to know, your wellness needs to come first, because, without it, you put your well-being at risk and limit your ability to help others.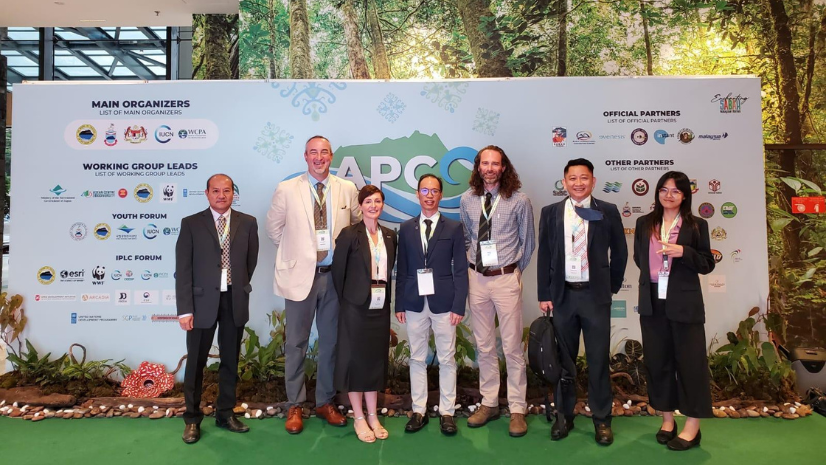 I wanted to share a bit about what gives my colleagues and I hope. We have the unique opportunity to interact with a wide array of conservation organizations around the world, working to apply geographic information system (GIS) technology to advance positive conservation outcomes. The year 2022 was extraordinary for global conservation efforts in many ways.
Long delayed by the global health crises, global convenings finally took place where nations gathered to reflect and commit to turning the corner toward a more sustainable future for life on Earth. Our conservation team at Esri joined with local partners at global events in Asia, Africa, and Latin America, leading up to the UN Biodiversity Conference in Montreal, Canada, late last year where a new framework was agreed on to halt and reverse biodiversity loss.
The UN Biodiversity Conference is not a typical trade show but rather a Conference of the Parties (or COP) where Member States and observers met, debated, negotiated, argued, walked out, walked back in, and miraculously formed an agreement setting a restorative and accountable agenda for our planet with aggressive targets to be met by the year 2030.
Is it a perfect framework? Of course not. However, it greatly advances a shared global commitment to the natural world and establishes a monitoring framework to consistently measure progress through standardized and quantitative indicators.
Our work at Esri benefits greatly through institutional partnerships, and one is the E.O. Wilson Biodiversity Foundation and the Half-Earth Project. For a more in-depth perspective on the new Global Biodiversity Framework, be sure and read the write-up from Walter Jetz and Tamara Rudic from the Yale Center for Biodiversity in the spring edition of ArcNews.
The year 2022 was also great for sharks and rays. While they received less attention than the larger climate and biodiversity-focused events last year, another COP took place in Panama last November—the 19th meeting of the Conference of the Parties to the Convention on International Trade in Endangered Species of Wild Fauna and Flora (CITES COP 19).
It was here that governments and observers gathered to negotiate protections for plants and animals through new global trade agreements. With our colleagues at Esri Panama and in partnership with the Panamanian Ministry of Environment, our team engaged and supported partner organizations from around the world as the negotiations played out.
Panama was a fitting host for COP 19, a critical country to global trade (think canal) with a world-leading commitment to conservation and biodiversity, recently demonstrated by designating 50 percent of its oceans as marine protected areas.
I will not soon forget the expressions on so many faces leaving the vast negotiation hall when the parties voted to increase the protection of the number of species of sharks and rays from 20 percent to 90 percent. Many could not contain their joy, pride, exuberance, and relief—tears of joy were shed.
It was a hard-fought win to protect these sleek and elegant creatures of the seas from unsustainable and wasteful human consumption. It was in so many ways infectious, a reminder of what we are working toward—that we can work through complex trade-offs and find common ground.
More than anything, it was a reminder that we can make a difference when we put our efforts behind something that matters, that empathy for the natural world is a powerful force, and that there is a reason for hope.
As we reflect on Earth Day 2023, much work lies ahead, positive action is needed at all levels, from things we can control directly in our daily lives to pressure we can help exert on institutions that can drive change at scale. Take care of yourself and explore ways to use your skills to make a difference. If you can leverage GIS technology to support your work, please do not hesitate to contact us.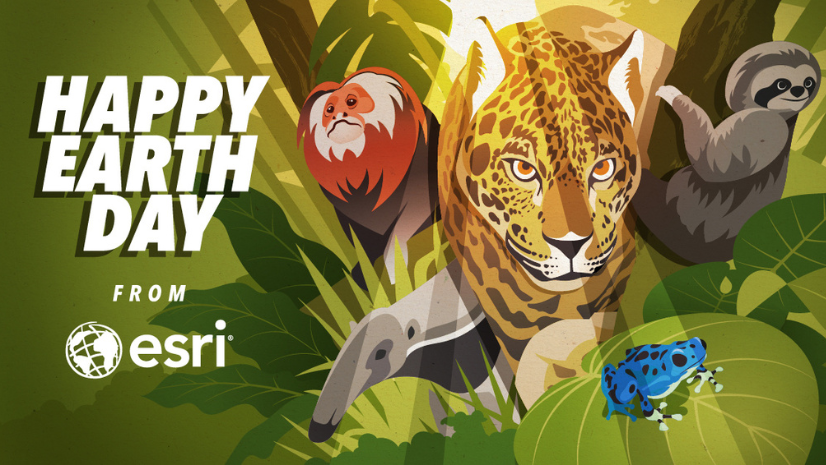 Wishing you a productive year.
To learn more about how GIS can support the conservation of our precious Earth, visit our webpage.