Join us for an insightful interview with Ricklyn Hukriede as we delve into her journey of transforming from a non-GIS marketer to elevating her marketing skills by shifting her perspective.
I remember when everything changed for me – during a conference hosted by Esri, where experts discussed using Geographic Information Systems (GIS) to improve different fields. One speaker, Jordan Cullen, caught my attention. He showed how GIS could help with marketing decisions, like figuring out where to hand out flyers for a new downtown nightclub. It sounded complicated, but he broke it down: they used different data layers, like information from the US Census, to determine the best places based on who lives there—this idea of using my data and a GIS to make decisions stuck with me.
After that, I knew I had to learn more about GIS. I found myself working at Esri, where I started working on a project that involved using maps to track bicycle accidents in the DC area. Seeing how maps could help us understand patterns and make things safer was eye-opening. Then, I started using ArcGIS StoryMaps to explain my marketing plans. It was like creating a visual story that helped people understand our strategies better in a dynamic, ever-evolving way. I also used ArcGIS Experience Builder to share customized information based on location, making it easier to connect with our customers.
I'm not an expert in GIS, and that's okay. What's important is that my way of thinking – understanding places and how they relate to what I do – has made me a better marketer. Using GIS tools can initially seem overwhelming, but Esri offers courses and tools like Survey123 that helped me get the hang of it. These tools have made a big difference in how I make marketing decisions.
My journey with GIS is ongoing, and I'm always learning something new. At the core of using ArcGIS tools is the idea that asking questions about 'where' can give us insights that we might miss otherwise. This way of thinking, combined with the classic questions of 'who,' 'what,' 'when,' and 'why,' has made me more strategic in my work. It's like being a detective, understanding how places affect people's behavior, which is crucial in marketing.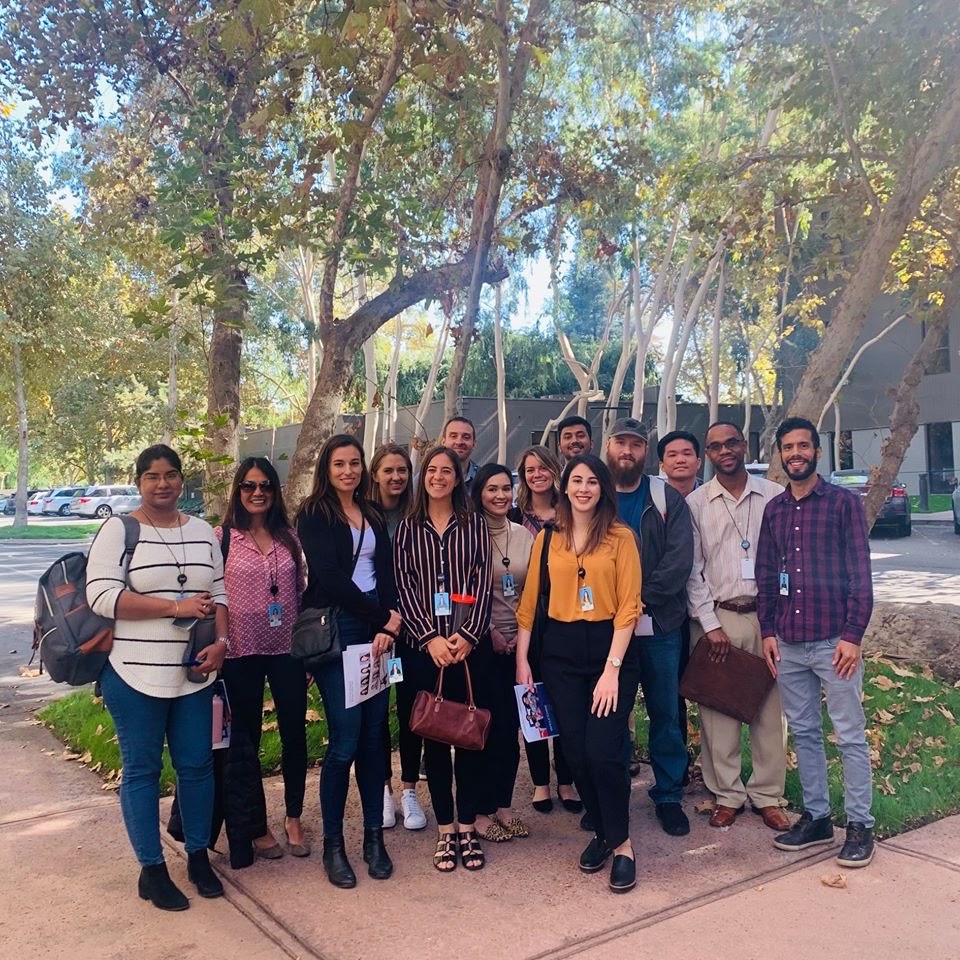 Advice for Marketers
For those looking to improve their marketing game, here are three tips:
1. Start with Location: Think about where you're targeting your marketing efforts. Understanding the 'where' can lead to valuable insights that shape your strategies.
2. Explore ArcGIS Tools: Be bold and try out tools like ArcGIS StoryMaps. It's like telling a visual story that engages your audience and clarifies your plans.
3. Be Patient with Yourself: Learning something new takes time, so don't get discouraged. Embrace the learning process and persist – it will ultimately pay off.
In marketing, considering 'where' something is happening is crucial, and that's where GIS comes in. Ricklyn Hurkriede's journey shows us how integrating maps and data into marketing decisions can transform strategies, making them more informed and effective. It's about combining information, geography, and planning to create a harmonious decision-making process.

Ricklyn Hukriede is a Senior Marketing Manager at Esri, where she brings a wealth of experience and expertise to her role. She holds a master's degree in integrated Design, Business and Technology from the University of Southern California's Iovine and Young Academy. In her current capacity, Ricklyn is tasked with spearheading messaging and positioning initiatives within the government industry.