Build a more effective field service strategy
---
Field activities often involve multiple projects, many staff members, and numerous assets. Fieldworkers can use mobile apps, smart maps, and dashboards to see the real-time status and location of projects and staff. This digitally transformed approach saves money and time by eliminating duplicated efforts and wasted resources and keeping data current.
See the connections others can't
---
Smart maps and dashboards illuminate critical field operations, empower on-the-fly improvements, and reveal deeper insights about projects and resources.
Ensure field and office staff are using the same authoritative data.
Use real-time dashboards to inform decisions and evaluate key performance indicator (KPI) metrics.
Improve sustainability metrics by reducing or replacing reliance on paper.
Add the power of mobile apps for critical functions such as data collection and route optimization.
Capabilities
---
Transform workflows, reduce errors, boost productivity, and save money with location intelligence technology from the Esri Geospatial Cloud.
Field Operations
Gain a location-based perspective on real-time field activities and use visually rich dashboards to inform decisions. See what can be accomplished through working in unison while capturing data and navigating roads—even when offline.
Real-Time Visualization and Analytics
Know where assets are and monitor changes in real time. Use big data and Internet of Things (IoT) technology to make quick, informed decisions based on the most up-to-date information.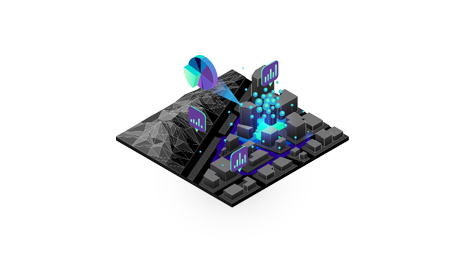 Mapping
Visualize people, places, and assets to gain a clear understanding of all operations in the field. See what's happening across the organization, create a detailed plan, and know where to effectively schedule and dispatch resources.