Planning a sustainable future
Reliable information—information that includes authoritative data, a real-world network model, and real-time updates about system changes—is essential to building a sustainable future. Understanding this information and planning for the future require collaboration across departments. Esri's ArcGIS is a modern GIS that provides rich analytics that deliver greater understanding and improve decision-making.
To learn more about how ArcGIS supports water planning and engineering, download the ebook Modernizing Utility Planning and Engineering.
Real-world modeling
ArcGIS Utility Network captures the real-world characteristics of entire systems—from production to customer. The advanced capabilities of Utility Network support project planning and management with simplicity, efficiency, and intelligence.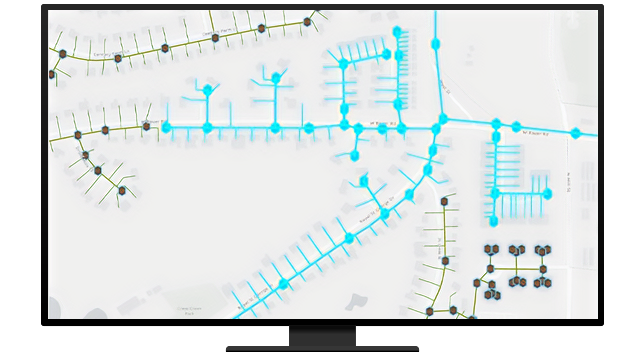 Visualization and analytics
Leading utilities use data science and location intelligence to discover insights and optimize design. In ArcGIS, state-of-the-art visualization brings these ideas to life while sophisticated data management and powerful analytics make them real.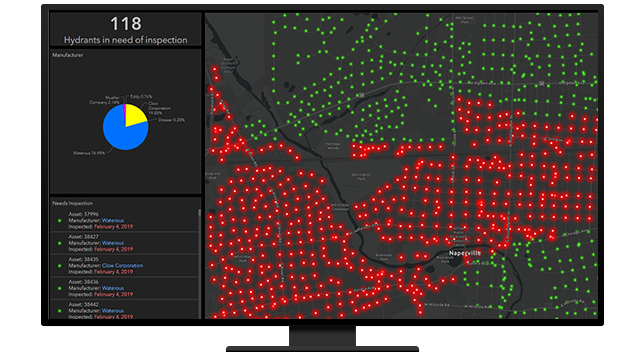 Collaboration
Coordination and collaboration begin with a mobile-friendly technology platform. ArcGIS makes it easy to distribute information, map displays, and even 3D representations on any device. ArcGIS puts the right information in the right hands at the right time.
USER STORY
Web GIS leads to greater efficiency
North Texas Municipal Water District implements ArcGIS Online and the AEC Project Delivery solution to support a major reservoir project.
AEC Project Delivery
Give your organization maps and apps that support users from the office to the field. AEC Project Delivery offers a new way to deliver project work.