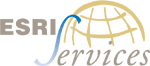 In today's global economy, the lines between industries and countries blur. Research often crosses many boundaries. Driven by rapid advances in technology, legislative reform, and global competition, the communications world is changing at an ever-accelerating rate. To achieve a competitive edge, telecommunication companies such as Reliance Infocom Limited based in Mumbai, India, have embraced GIS as a technology that will enable them to survive, compete, and win market share.
| | |
| --- | --- |
| | |
A new carrier in the recently deregulated India telecommunications market, Reliance Infocom is building a vast broadband network, Internet protocol (IP) backbone, connecting India's top 582 cities with more than 60,000 route kilometers of fiber that will offer terabit capacity. Once this network is complete, Reliance will offer customers a full range of services including national coverage, fixed line, mobile, national long distance, and international long distance as well as a full offering of data, image, and value-added services.
In May 2001, Esri's Professional Services Division began working with Reliance Infocom to define and implement an enterprisewide GIS to manage its telecommunications network infrastructure and associated land base for its service area that covers India. The enterprise GIS, jointly developed with Business Partner MESA Solutions, provides Reliance with a centralized corporate record of land base and facility data in an open environment. The GIS enables Reliance users to produce and maintain a comprehensive geodatabase containing network facilities, customer locations, buildings, roads, sales, marketing, and boundary data. All data is stored in a seamless geodatabase using ArcSDE and Oracle. The resulting data is then made available to various departments within Reliance using ArcGIS clients or via the corporate Intranet.
"The implementation of GIS technology enables Reliance Infocom to provide the highest level of customer service available in the industry," says A. Ramanathan, Reliance vice president of projects. "We anticipate improving productivity and overall efficiency through streamlined work processes. The system eliminates the need for multiple applications and data formats and provides an open, easy-to-use platform for our staff."
This enterprise system gives Reliance open data access, which has increased staff productivity, provided rapid response when network outages occur, and ensured that the company gains a competitive advantage in its market.
"Mukesh Ambani, Reliance's CEO, has a vision that GIS should be an integral part of every Business process in the company," cites Esri Project Director Don Carson. "Once this project is completed, Reliance will be one of the few carriers in the world with a total end-to-end GIS-centric solution."
Reliance Infocom's Commitment to GIS Technology
Reliance Infocom has made a strong corporate commitment to GIS as evidenced by the major investment made in the collection and procurement of digital land base data, network facilities data, and enterprise GIS software. In the digital land base, Reliance's geodatabase is comprised of the following data sets:
City Level Data--One-meter satellite imagery for 194 cities. The imagery is vectorized to make 1:1,000 large-scale maps. This work has been outsourced, resulting in the collection of a large amount of data in a very limited time. The results are verified through field survey.
Long Distance Backbone--The land base data for the long distance backbone route and network data is collected by performing a physical land survey and is georeferenced by a differential GPS survey in navigational mode throughout the country. This is further verified with the GPS readings available for manholes on the network and road locations along the long distance network.
National Data--This 1:250,000 scale data contains political boundaries, national highways, cities, and census data.
To ensure the quality of this data, Reliance has developed a sophisticated quality assurance process that includes detailed procedures and programs to effectively manage the entire data conversion process. As part of this project a geodatabase model was designed by the Esri Professional Services Division, and data migration tools have been developed by MESA Solutions to convert these disparate data sets including facility data into a unified ArcSDE geodatabase.
An integral component of the data migration process is the FME spatial data translation solution from Safe Software Inc. FME for Esri is a spatial data translator that allows data to be quickly and easily moved among many GIS, CAD, and database formats. Reliance then uses ArcInfo to perform land base data maintenance functions.
Telcordia Network Engineer developed by MESA Solutions was deployed to handle network design, documentation, and maintenance functions. Network Engineer provides Reliance with an end-to-end model of outside and inside plant facilities on an ArcGIS platform. This software product was customized to meet Reliance's specific requirements in the areas of cable fault identification, work print generation and archival, and user security. Reliance plans to integrate Network Engineer and the associated geodatabase with its fault management and inventory systems in a future project.
Reliance primarily uses Esri's enterprise GIS software for spatial data storage; land base and facility data maintenance; specialty map production; and complete, open access to data and applications via the Reliance corporate Intranet. Reliance uses ArcSDE software as the universal spatial application server for storing and managing vector, CAD, and image data seamlessly within its Oracle relational database management system. By using ArcIMS GIS technology from Esri, employees using the Reliance corporate Intranet can access all of Reliance's land base and facility data stored in Oracle via ArcSDE.
Future Plans
Reliance plans to leverage the data and applications developed as part of this GIS project in other Reliance Group Businesses such as retail outlets, transport logistics, and pipelines/terminals, allowing Reliance to obtain a rapid return on its investment and minimize the time it will take to deploy the GIS elsewhere.
The Reliance Group, a large Business house in India with total revenues of $13.2 billion (U.S.), owns a majority interest in Reliance Infocom. The Reliance Group's holdings include textiles, petrochemicals, oil and gas production, financial services, refining, power, insurance, telecommunications, and information services.
For more information, contact A. Ramanathan, Reliance Infocom (tel.: 91-22-491-6380, e-mail: A_Ramanathan@ril.com); or Rajesh Mathur, NIIT (tel.: 91-11-620-3801, e-mail: RajeshCM@niit.com); or Don Carson, Esri project manager (tel.: 972-664-0457, e-mail: dcarson@esri.com).