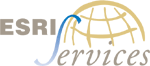 Police agencies across the United States share a common challenge—identifying and connecting crimes and issues that cross local jurisdictional lines. In Santa Clara County, California, the District Attorney's Office is working with the Chiefs of Police Association, local law enforcement agencies, and numerous other agencies to reduce violent crime and ensure a safe community environment for county residents.
Santa Clara County, located at the southern end of San Francisco Bay, encompasses more than 1,300 square miles and has a population of more than 1.6 million people. More than 90 percent of the county's population lives in 15 cities: Campbell, Cupertino, Gilroy, Los Altos, Los Altos Hills, Los Gatos, Milpitas, Monte Sereno, Morgan Hill, Mountain View, Palo Alto, San Jose, Santa Clara, Saratoga, and Sunnyvale. Recently, these municipalities agreed that select service delivery enhancements for both internal and external customers could be realized through a consortium data sharing initiative.
Historically, when crimes occur in different jurisdictions, investigators grapple with challenges and delays related to interagency information sharing. In Santa Clara County, however, law enforcement agencies are sharing information and making use of the Internet, a shared database, and GIS crime mapping technologies.
In August 2002, Santa Clara County awarded a contract to the team of Esri and Esri Business Partner The Omega Group to develop crime analysis capability countywide for a multijurisdictional collaboration known as the Regional Crime Analysis Program (RCAP). RCAP is an interagency partnership between local law enforcement agencies within Santa Clara County. The goal of this partnership is to standardize, access, and share specific crime data among all county law enforcement agencies to help identify and reduce serious and violent crime in the county.
Steven DiNoto, chief administrative officer of the San Jose Police Department, says, "The county's law enforcement agencies understand that expanded access to crime data by crime analysts at broader levels may bolster police service delivery at the local levels."
Creating a regional information sharing system for the county required the development of a standardized data set that would allow information to be analyzed across jurisdictional boundaries. To this end, the goal of RCAP was clear: RCAP needed to rapidly and accurately share select crime data among its different law enforcement agencies.
As a result, the county worked with Esri and The Omega Group to design a system that relies on a standardized coding scheme, is built on a centralized database that uses the Internet, and allows law enforcement officers to analyze crimes that occur across jurisdictional boundaries.
"The District Attorney's Office witnessed a compelling data sharing need emerge," adds Marc Buller, county assistant district attorney, "as well as a compelling regional GIS solution that promised to take best advantage of the local talents and experience of crime analysts, technologists, and investigators in support of targeted crime reduction goals countywide."
RCAP uses ArcGIS, ArcSDE, and ArcIMS technologies for sharing data in a browser environment. ArcGIS ArcCatalog software-based data-loading tools within ArcInfo were used to load the data from each agency into a central Oracle/ArcSDE database. Once this data was stored in the geodatabase, ArcIMS extracted and published it to the secure RCAP Web site, displaying it with geographic layers such as street centerlines, schools, parks, law enforcement beats, and other geographic reference layers.
Once the county approved this final system design, the coding scheme was developed, and local agencies began transferring data nightly via a secure Internet connection.
Within RCAP, analysts can use three different views to query the attributes. In one view, analysts can define the parameters of the query to identify what crime incidents have occurred in an area by selecting individual or a combination of general crime codes. These codes contain top-level categories that include various incident types (e.g., assault, robbery, narcotics). In another view, analysts can select a combination of geographic attributes in a particular jurisdiction to identify where crime incidents have occurred in an area (e.g., to show the number of crimes within a given radius of a school or park). In yet another view, analysts can determine when crime incidents have occurred in an area by choosing specific date and time attributes.
The application is being rolled out in phases and is currently in use in the cities of San Jose, Los Gatos, and Santa Clara. In the next phase, the county will roll out the RCAP system to the remaining nine law enforcement agencies, thereby providing access to all local law enforcement agencies in the county.
For more information about this article, contact Steven DiNoto, chief administrative officer of the San Jose Police Department (tel.: 408-277-4106); Eric Apple, Esri Professional Services Division (tel.: 909-793-2853, ext. 1-2622); or Rod Peel, Esri–California regional office (tel.: 408-971-4392).