Highlights
Goal is to conserve at least 10 percent of every major habitat.
Enterprise GIS is at the core of new information systems strategy.
Implementation means increased coordination and collaboration.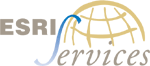 "Think globally, act locally" is a familiar concept for anyone dedicated to improving life in some capacity around the globe. The Nature Conservancy (TNC), the leading conservation organization working to protect the most ecologically important lands and waters around the world for nature and people, built this concept into the foundation of Conservation by Design, its science-based approach to managing projects. Conservation by Design was developed in the 1990s to help TNC produce outstanding conservation results using increasingly effective approaches. In the 2006 annual report titled Global Reach, Local Results, president and CEO Steve McCormick credits this framework with helping the organization top $1 billion in revenues for the first time and applying those funds wisely to conservation projects around the world.
Bolstered by the success of Conservation by Design, two years ago TNC aligned organizational activities around an ambitious new goal. Called the 2015 Goal, it states that "by 2015, The Nature Conservancy will work with others to ensure the effective conservation of places that represent at least 10 percent of every major habitat type on earth."
"The ambitious scope of the 2015 Goal requires that TNC build a global enterprise GIS structure," says Susan Miller, Enterprise GIS Program director for TNC. "The effective and efficient use of the appropriate technologies at various scales is key to the success of our conservation mission and to the 2015 Goal. In particular, we must be able to share our data with each other and our partners around the world, in nearly real time."
Desktop GIS is the most pervasive conservation information system at TNC, with 700 users across the globe—about 20 percent of its employees. Desktop GIS has been integral to Conservation by Design, used for everything from mapmaking to displaying conservation needs or action on the ground to modeling and analyzing conservation efforts. To meet the 2015 Goal, however, Miller says the organization needs a true enterprise GIS encompassing integrated systems from across business units and consisting of interoperable components. It wants to provide broad access to geospatial data, a common infrastructure upon which to build and deploy GIS applications, and significant economies of scale.
"We know that our disparate business systems need to become spatially enabled and that those systems need to communicate with one another," explains Miller. "We also know that public policy is being shaped by the availability of high-quality geospatial data. This increasing emphasis highlights the need for coordination, collaboration, and an enterprise view of GIS management."
To develop a successful enterprise GIS strategy and vision, TNC wanted guidance from experts with in-depth experience in working on a global scale. About a year ago, TNC became a member of the Esri Enterprise Advantage Program (EEAP), which provides technical advisory services; GIS strategy review and planning; and a flexible spending program for consulting services support, training, and premium support. EEAP is an annual subscription program designed to enable customers and Esri to collaborate on the most appropriate use of each component to meet their enterprise planning objectives.
Working with an experienced technical advisor from Esri's Professional Services Division, TNC developed its Conservation Information Systems Strategy (CISS). CISS defines the overarching vision for using various technologies, including enterprise GIS to achieve the conservation and science goals of the 2015 Goal, with additional plans to incorporate GIS into the business systems.
CISS was a "smashing success," says Miller. That strategy took only a year to develop and is currently securing the significant funding required to implement it. "CISS will help define the use of technology to support conservation for the entire organization. The core of our information systems strategy is now GIS."
TNC is now focused on implementing CISS and has renewed its subscription with EEAP to involve Esri in advising TNC on where and how to build in-house capacity to support the 2015 Goal and continue the success of Conservation by Design. "With varying technology infrastructure across the globe, this becomes a real challenge," says Miller. "This is a critical time for TNC for global GIS," continues Miller. "We have the opportunity to develop and deploy enterprise GIS 'right' from the beginning because we have few legacy systems." Miller expects implementation to begin in 2007.
More Information
For more information, contact Susan Miller, The Nature Conservancy (e-mail: smiller@tnc.org, tel.: 703-841-5997, Web: www.nature.org), or Scot McQueen, Esri (e-mail: smcqueen@esri.com; tel.: 360-754-4727, ext. 8947).