Taking a day trip can be an enjoyable way to visit friends or family, discover new restaurants or attractions, or to experience a change in scenery along the way.
When planning a day trip, you might create a list of potential stops ahead of time, for example those where you plan to charge or refuel your vehicle.
In this demonstration, Lingtao shows how to publish a notebook as a web tool to create a route and locate electric vehicle charging stations along the way. Her analysis is based on data provided by the National Renewable Energy Laboratory (NREL).
Once she's mapped out public charging stations on her designated route, she can print the results or create a web map to be used as a reference on her trip as needed.
Workflow and analysis
1. Using Python code, update the notebook to do the following:
2. Configure notebook parameters by specifying:
Input as origin and destination points, specifying them as FeatureSets and distance that is specified as a Double
Output as the route and charging stations and specifies them as FeatureSets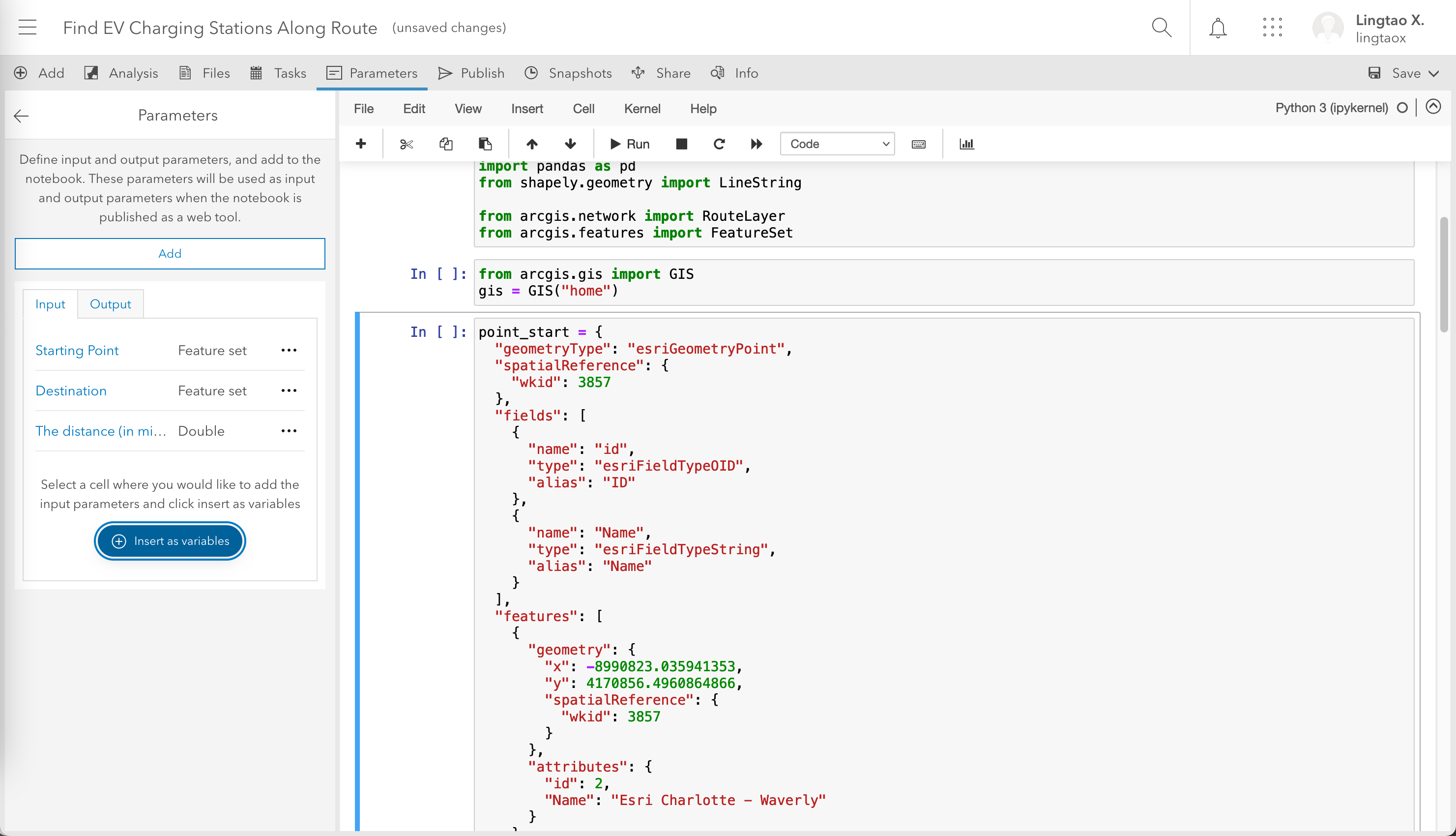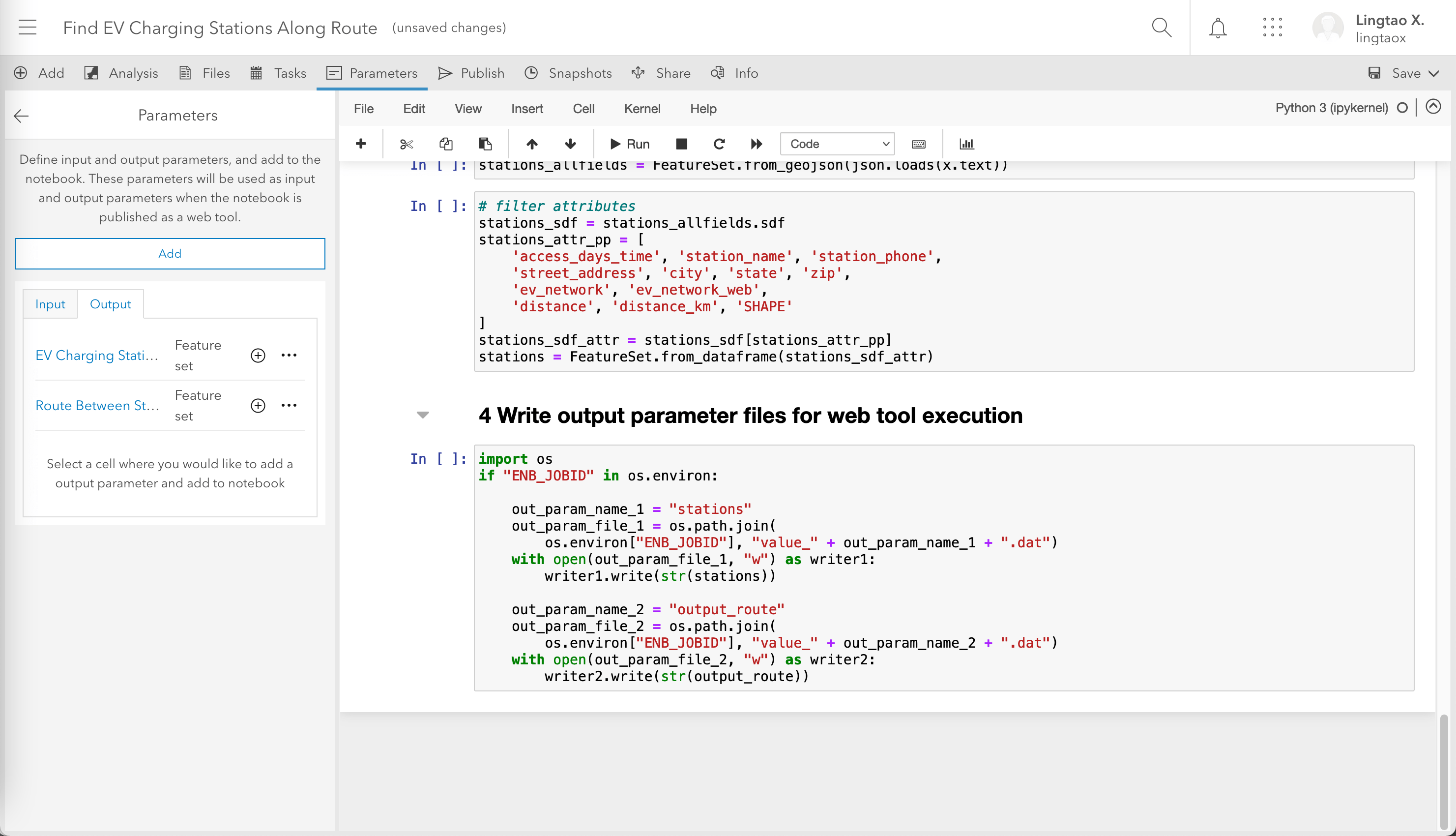 3. Save the notebook and publish it as a web tool.
Additionally, share it with the organization where other members can use it to calculate various routes and to identify additional charging stations.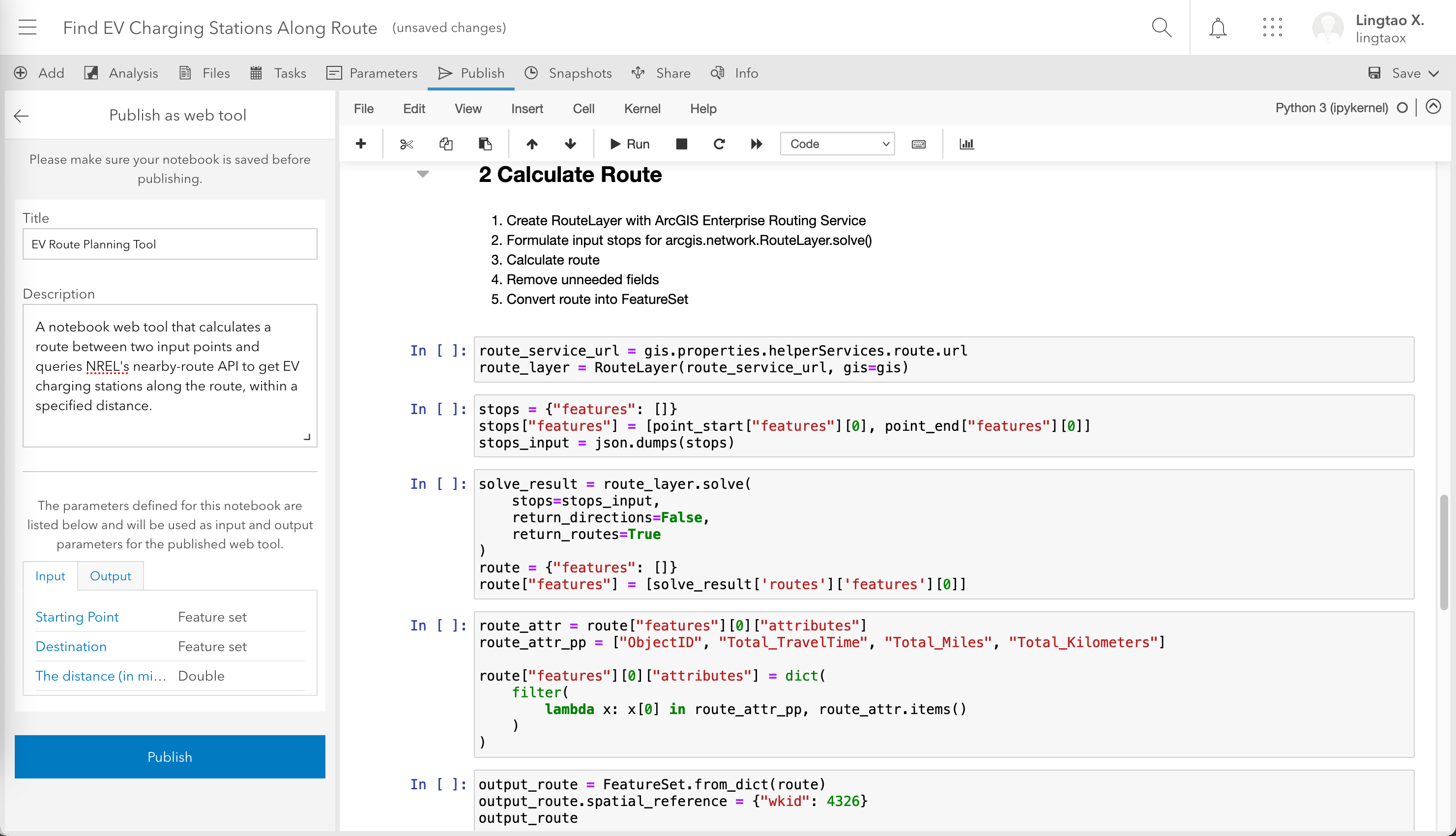 4. Prepare a map for the road trip:
Lingtao uses Map Viewer to locate charging stations along her planned route between Charlotte, North Carolina and Atlanta, Georgia.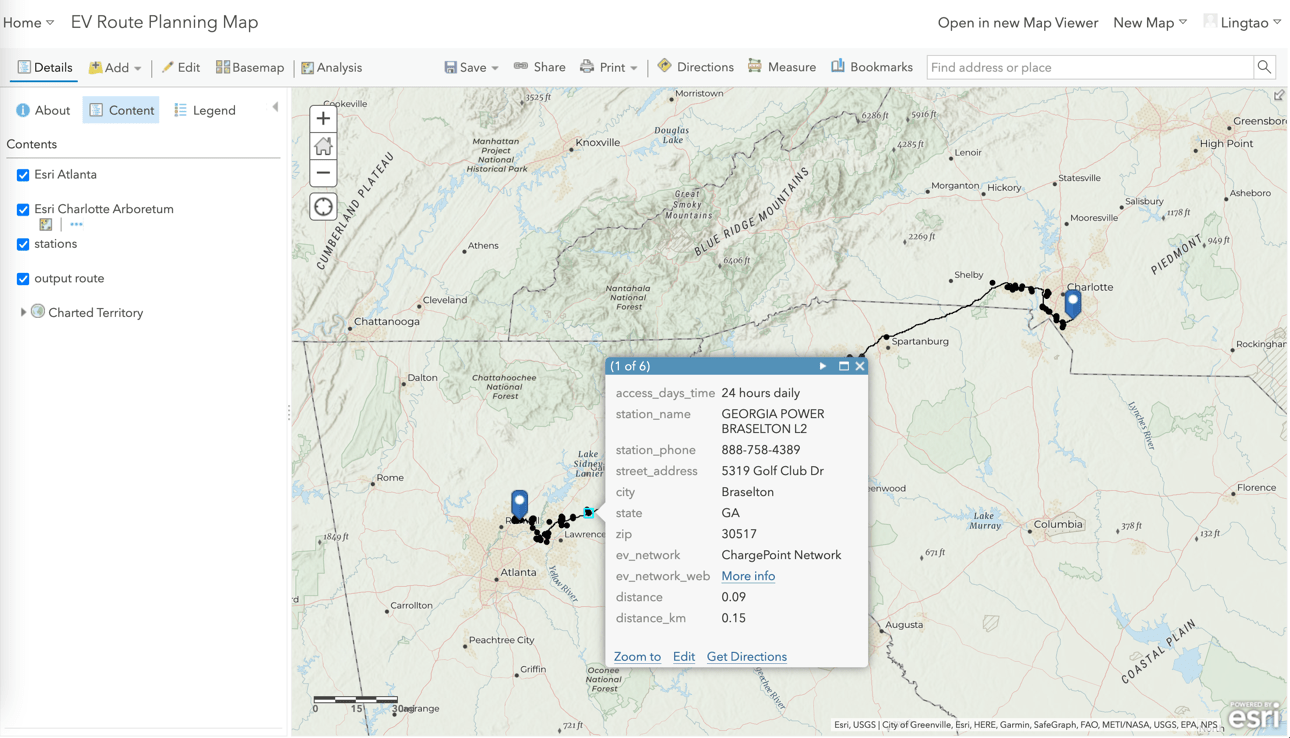 Once the results are returned, she's all set – and ready for a drive!
Learn more