Update December 6th, 2018: Collaboration is now generally available for all ArcGIS Online organizations – no need to enable through My Esri. Just ensure you have ArcGIS Enterprise 10.5.1 or higher to collaborate. 
– ArcGIS team
For all of you collaborators out there – announcing an update to the availability of distributed collaboration!
Collaboration has been released from the Early Adopter Community and is now available for all users with ArcGIS Online and ArcGIS Enterprise 10.5.1 and up.
To enable collaboration in your ArcGIS Online organization, visit the licensing section of My Esri and select the radio button under 'enable collaboration' next to your ArcGIS Online subscription name and ID. Note that you will need to be an administrator to do this.  For a walkthrough of this workflow, please check the last bit of this blog. (If you do not see this option available for you as an administrator, please contact Esri customer service.)
Given this release, the Early Adopter Community for collaboration is no longer accepting new applicants.
Not familiar with collaboration? It is an easy way to share content in ArcGIS, be it maps, files, or other information products. For more details on collaboration and ideas for how to implement it in your organization, please visit the following resources:
Blogs:
Best practices blog – coming soon!
Help documentation:
Ready to use collaboration? Here are the steps to enable it in your organization through My Esri:
Step 1 – Log into My Esri: https://my.esri.com/welcome with proper administrative access.
Step 2 – Navigate to the 'My Organizations' tab at the top of the screen.
Step 3 – Within the 'My Organizations' tab, navigate to 'Licensing':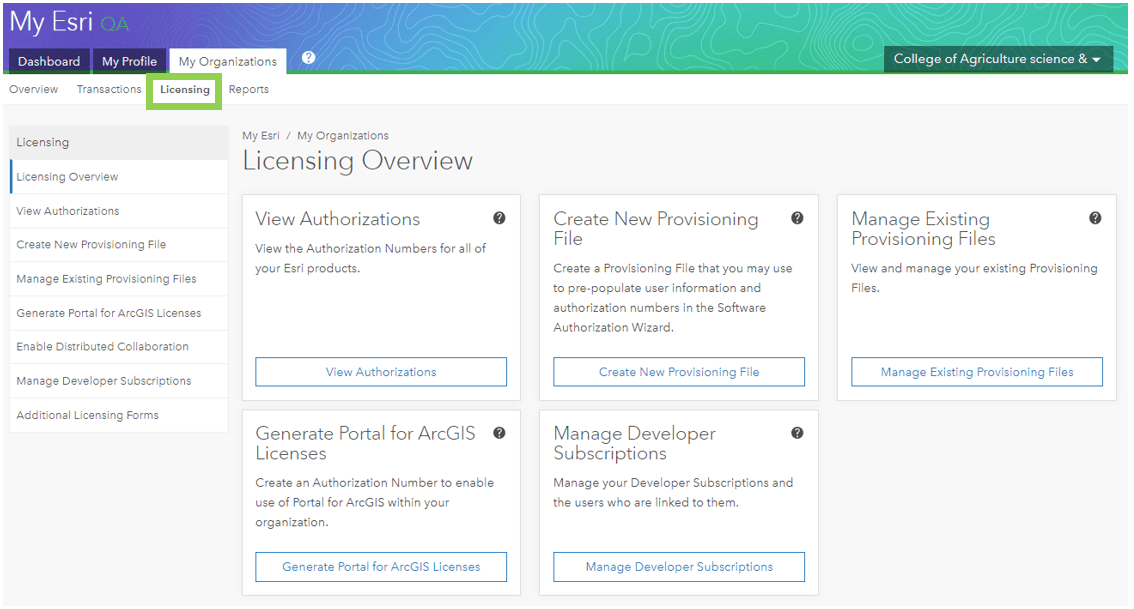 Step 4 – Within the 'Licensing' tab, navigate to 'Enable Distributed Collaboration':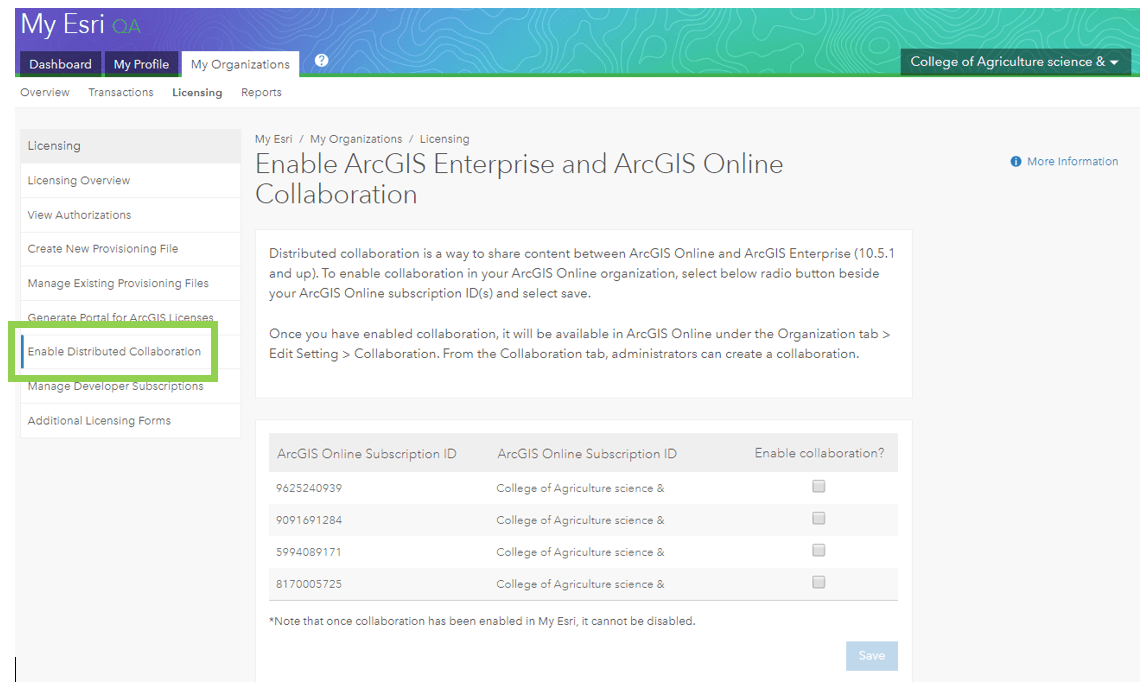 Step 5 – Select the checkbox(s) under 'Enable collaboration?' for your ArcGIS Online subscription(s), and select save.
Step 6 – As an administrator in your ArcGIS Online organization, you will now see a tab under Organization > Edit Settings > Collaborations. From here, you can begin setting up your collaboration with ArcGIS Enterprise: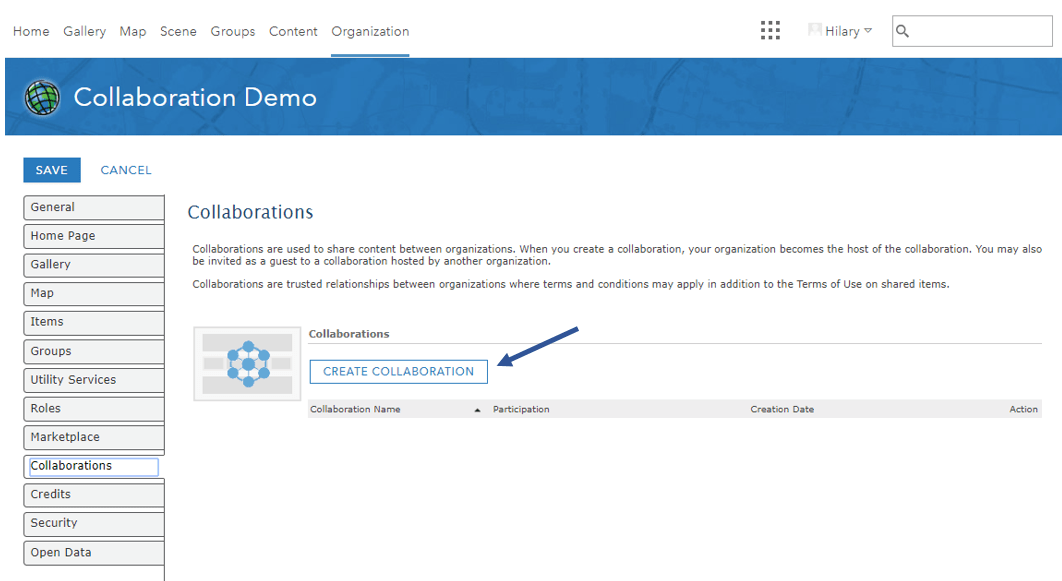 And that completes the My Esri workflow. We look forward to seeing how you use collaboration in your organization!
– The Esri Collaboration Team