Let's say your organization has a large number of regional offices, transit projects, or something else like Sustainable Development Goals. You design the ideal initiative with the right tools for your specific purpose, including a website with pages, dashboards, and app galleries.  You "dial it in" for the first one.
Now you're ready to take things at scale with the proven formula. When you get to this step, we want ArcGIS Hub to make it easy for you to turn your hard work into a repeatable template that can be shared to the right audience and then activated as many times as needed.
We are pleased to announce a new feature available in Hub Premium. You can now easily convert your initiative and its content (sites, apps, surveys, and more) into a template for others to deploy.
Get started
To get started, sign in to ArcGIS Hub and open an initiative in edit mode. Then, click the more button at the top-right corner of your screen and click Save as Template.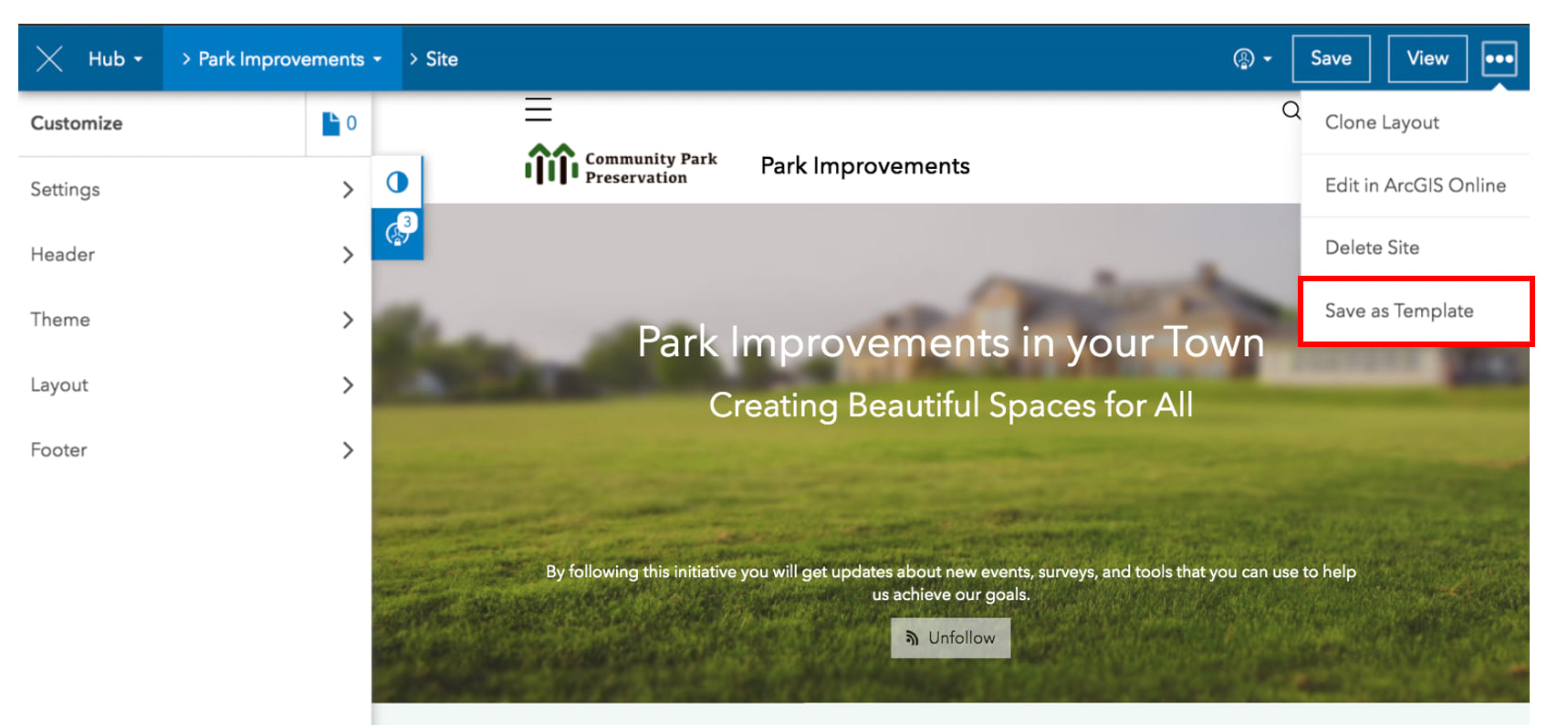 The following happens while your template generates:
A template of the initiative's site is created (all initiatives come with a site by default so that you have a place to showcase your content).
Templates of the initiative's content (items) are created.
Any web maps embedded on your site and pages linked to your site are also created as templates.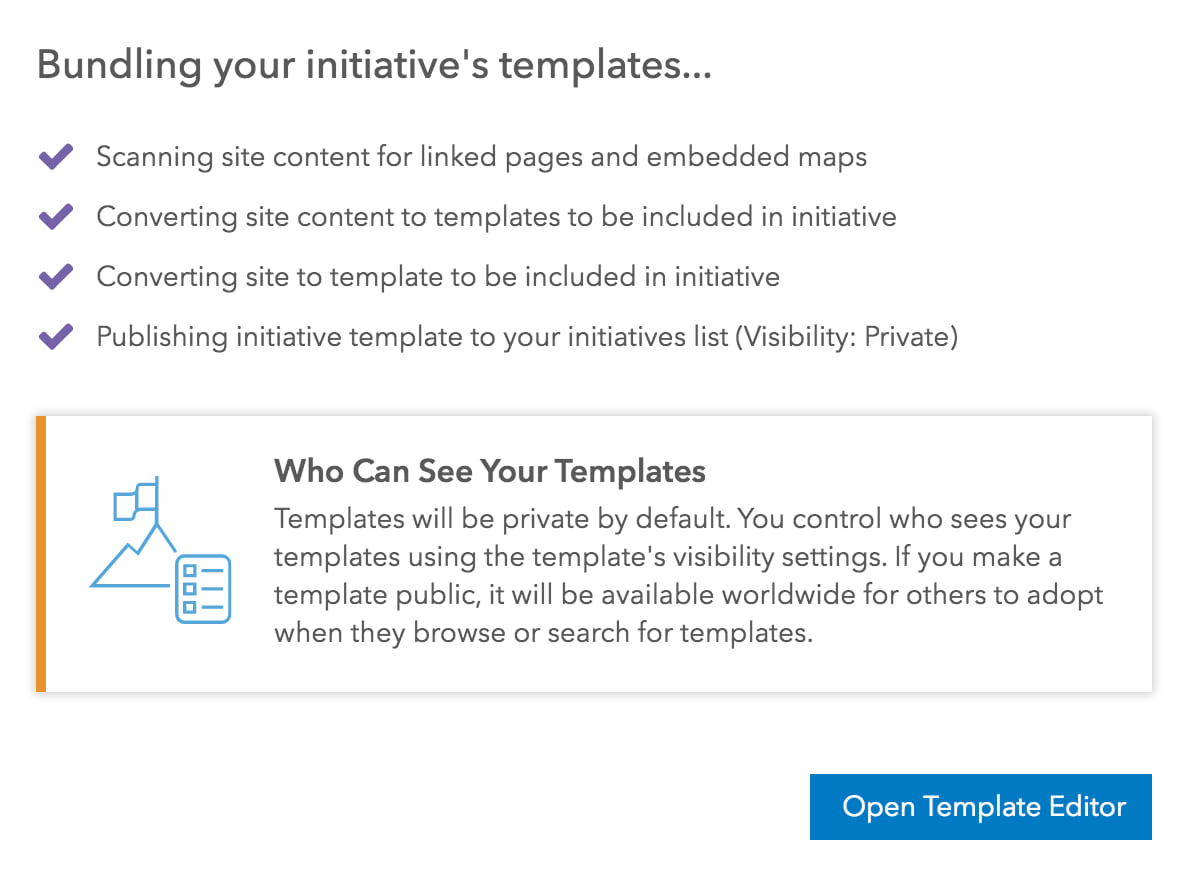 After creating the template, you can update the descriptive text in the template editor and share the template with the audience of your choice. For example, you can share the template with your organization so that anyone who has an account with your organization's subscription to ArcGIS Online can adopt the template. You can also share your template with specific groups, including supporting teams and even members of another initiative's core team.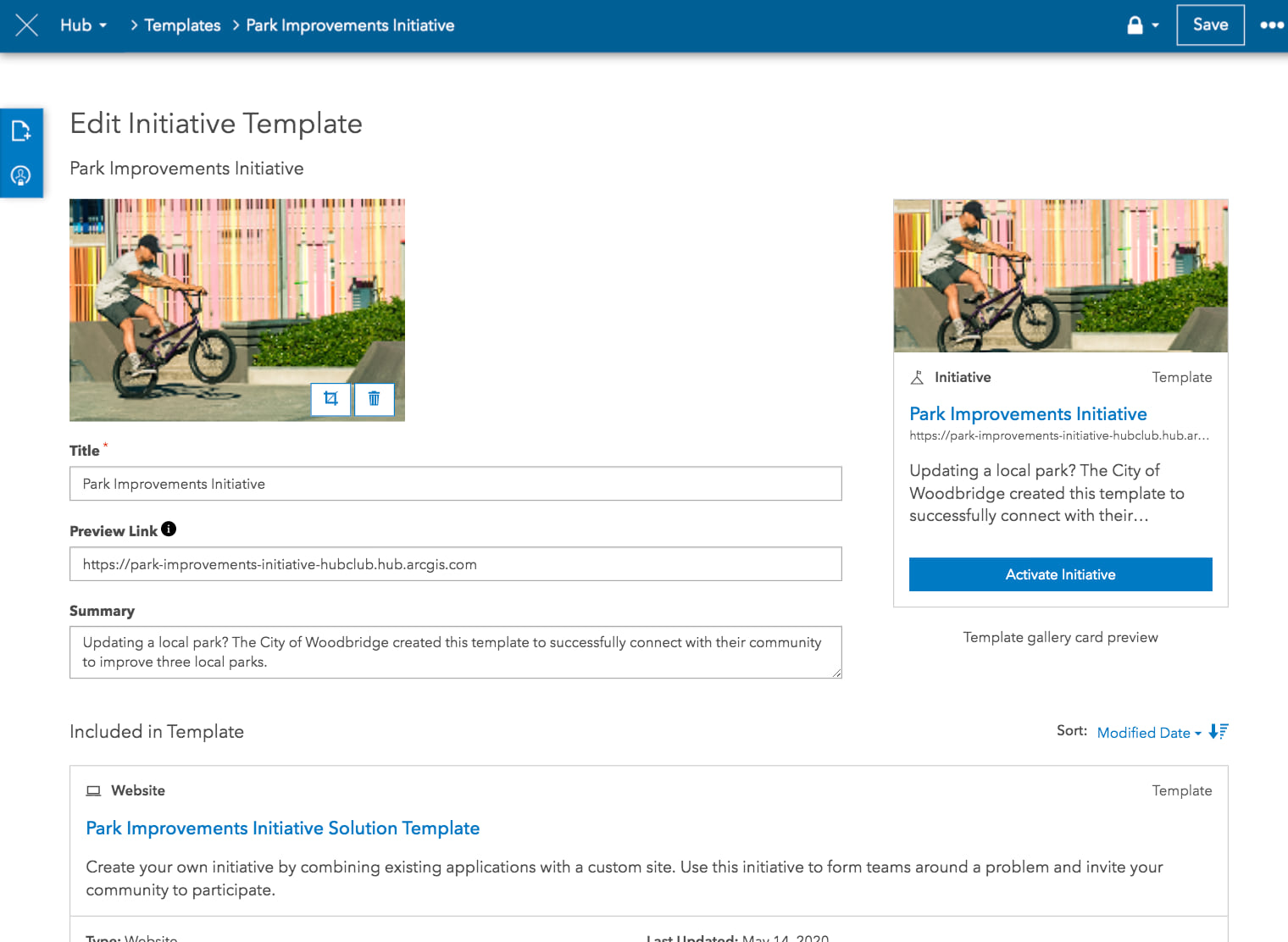 Your organization's templates will show up when creating a new initiative. Depending on what the user has access to, they can choose which template to activate. Templates can be deployed via Hub's Python API as well for automated response management.
Return to your templates from the Manage Initiatives area from Hub Overview.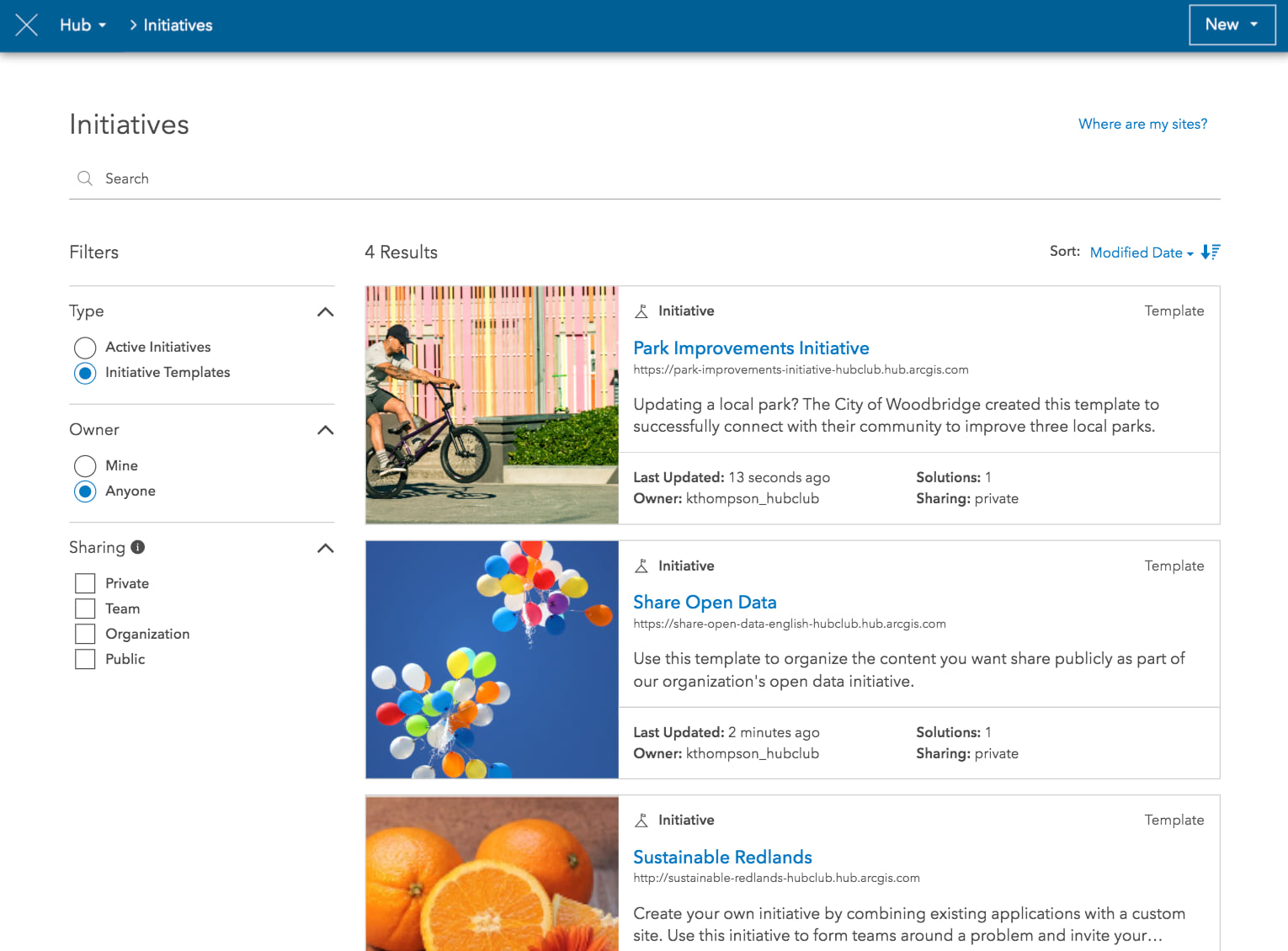 We are excited to see what you'll come up with! We have more planned for templating very soon. Learn more about ArcGIS Hub Premium…and visit us on GeoNet!