If you don't know about it by now, you might want to get familiar. Already the most effective way to access the ArcGIS Living Atlas Wayback archive, the Wayback app has been updated, making it even more effective and user friendly.
Share What You See
The Wayback app now has multiple ways to share your map view, making it easy for others to see what you see.
Click the Share button on the menu bar to easily share your view via social media.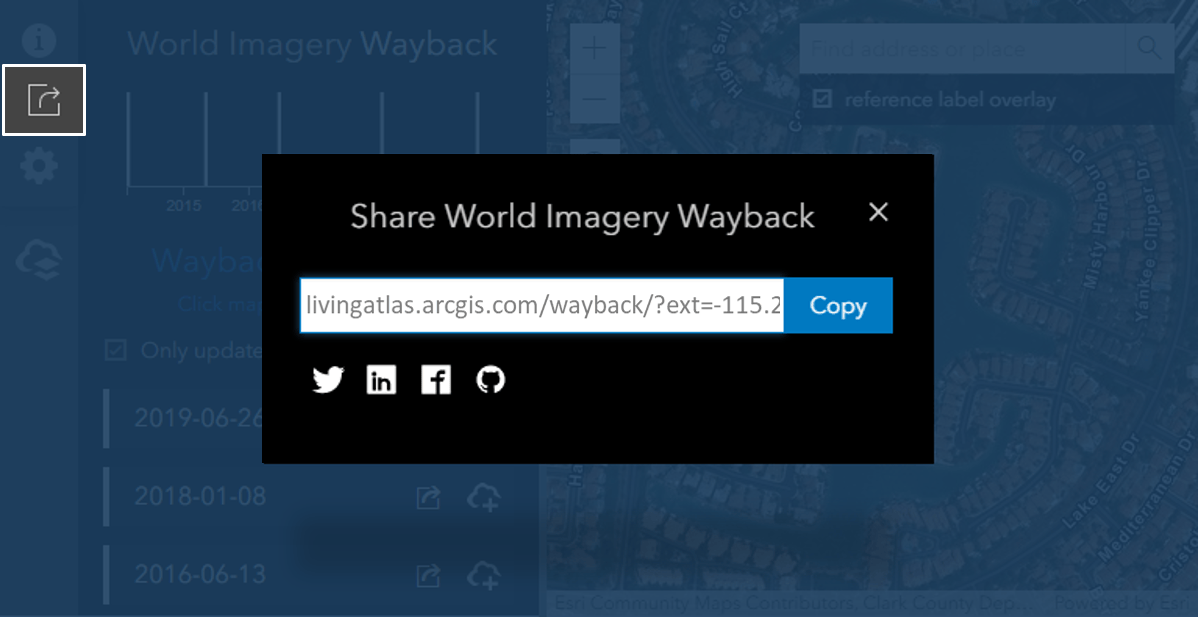 The URL in your web browser now contains your current map location and settings.  Simply copy and paste the URL to share your view.

Configure Your Wayback
Interested in setting your own default location?  Simply browse to your preferred location, open Settings, and choose "Save current map extent as default" and Save. Each time you open the Wayback app you will see your preferred area of interest.  Change it any time you like by repeating the process.
Do you prefer to only show local changes?  Open Settings and choose "Show only versions with local changes by default" and Save. Now the default will be to show only local changes in the list of available versions of World Imagery.
Would you like to save your custom Wayback web maps to your ArcGIS Enterprise portal?  Now you can!  Open Settings and choose "Use ArcGIS Enterprise URL to save map", enter your Enterprise portal URL and Save.  This will now be your default location when you choose to save a custom Wayback web map.  NOTE:  This functionality is available to ArcGIS Enterprise users on 10.7.1 or later.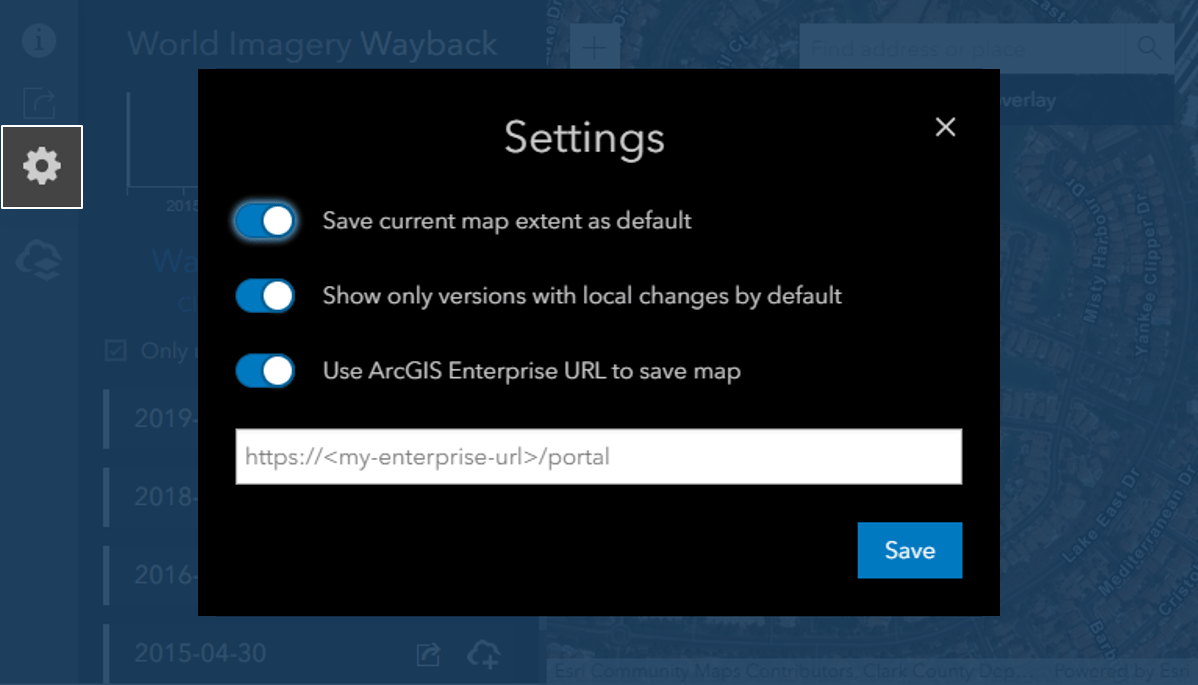 Experience Mobile Wayback
The Wayback app has been optimized for a better mobile experience.  Maximize your map view with the ability to show/hide the menu bar and layer selection list.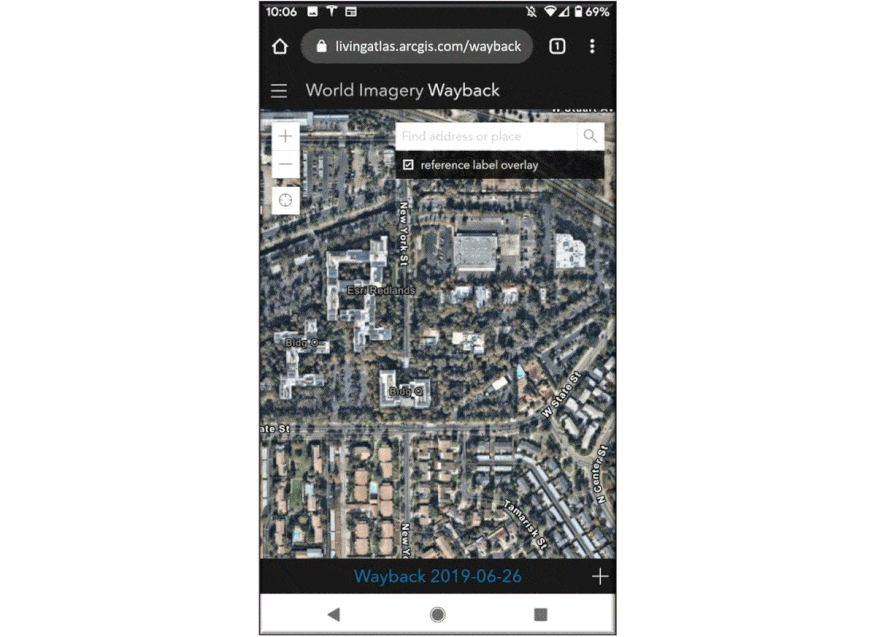 Credit Where Credit is Due
Wayback technology mastermind Dr. Lucian Plesea.
Wayback application wizard Jinnan Zhang.
All of this is possible because of the great work that you do.  Many thanks!
For more on Wayback…
Wayback – 81 Flavors of World Imagery
Wayback with World Imagery Metadata
Commenting is not enabled for this article.