Reports organize, communicate, and record any information identified as being relevant to the mission. In a mission, these reports are authored by mission analysts and completed by mission members. You might be familiar with the default report that is created with your mission called a Tactical Summary Report, which can be used to submit essential information about events, observations or in completing task activities.
At the ArcGIS Mission 2021 Q2 release, we enhance the capability of reports by introducing the ability to create custom reports with different fields that apply to your mission's purpose. These reports are created and published in ArcGIS Mission Manager by the mission owner or a portal administrator. When a report is created, you have the option to share it with your organization so others can leverage it as a template for a new report in a different mission. A Mission Report item and hosted feature layer is created in your portal each time a custom report is published. Once reports are submitted by mission members, they are displayed in a feed and displayed on the mission map. These reports can also be required as part of a mission task to help streamline the assignment of work .
Let's look at the different field types that are available when creating a custom report:
Single Line Text—a field that supports a short, free text response.
Multi-line Text—a field that supports a long, free text response.
Number—a field that supports integer values.
Single Choice—a field that supports a user selecting one choice as an answer.
Date and Time—a field that supports entering a date and time.
Drop-down List—a field that supports selecting a choice through a drop-down menu.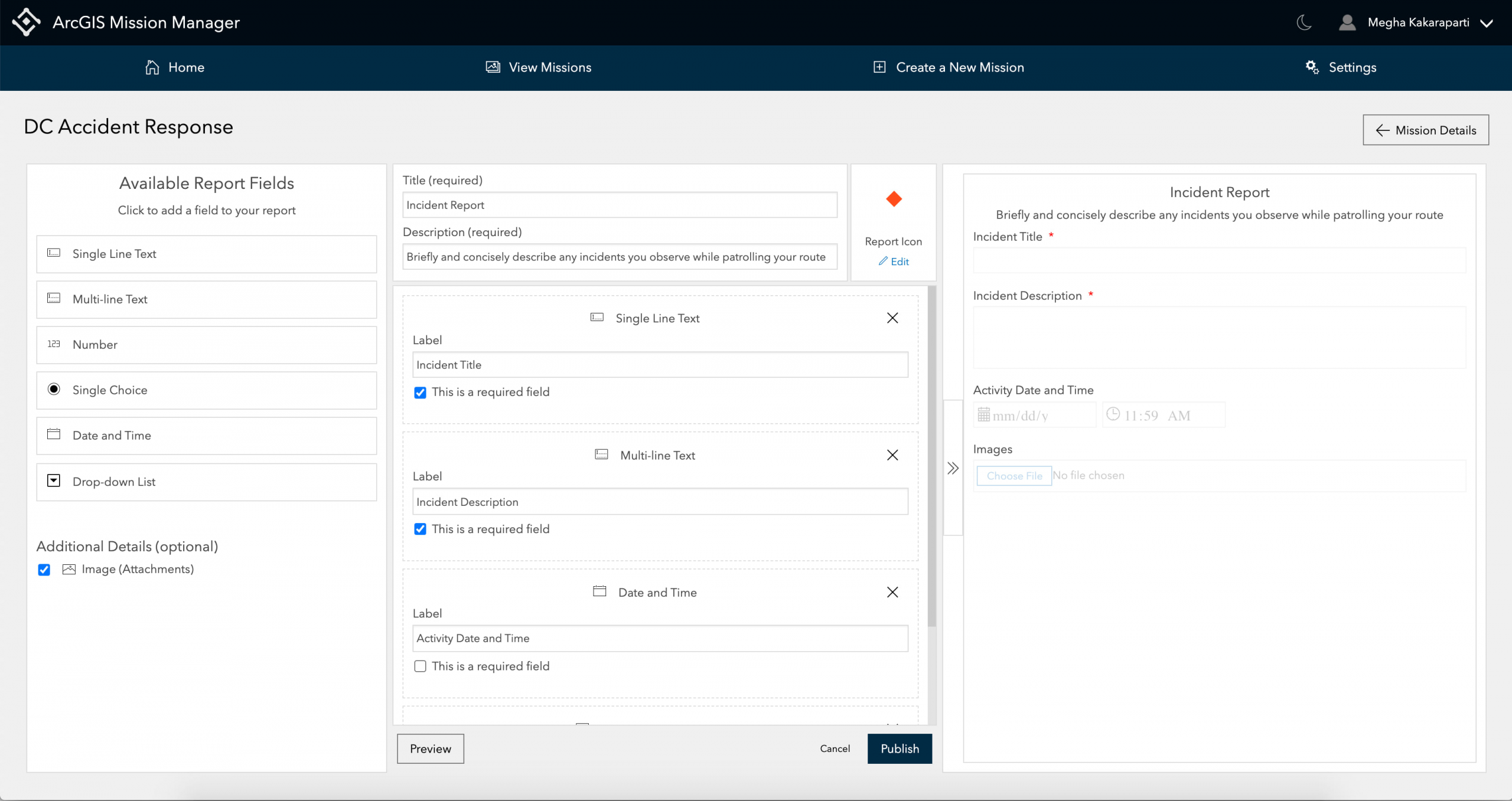 Along with these field choices, you have the option to enable attachments on the reports layer, allowing members to include .jpeg or .png files when submitting their report. To visually customize how the report is displayed on the mission map, you change the report icon to fit the needs of your mission to include a color, shape, or size. Prior to publishing your report, you can preview it so you can see how it will look.
In addition to manually adding fields to your report, you can also leverage a report template and use it as a quick way to create a new report based on an existing schema . These report templates are available for use if they were  shared to your organization during their initial creation process. This is a quick way to use a report that is already created and fits your needs.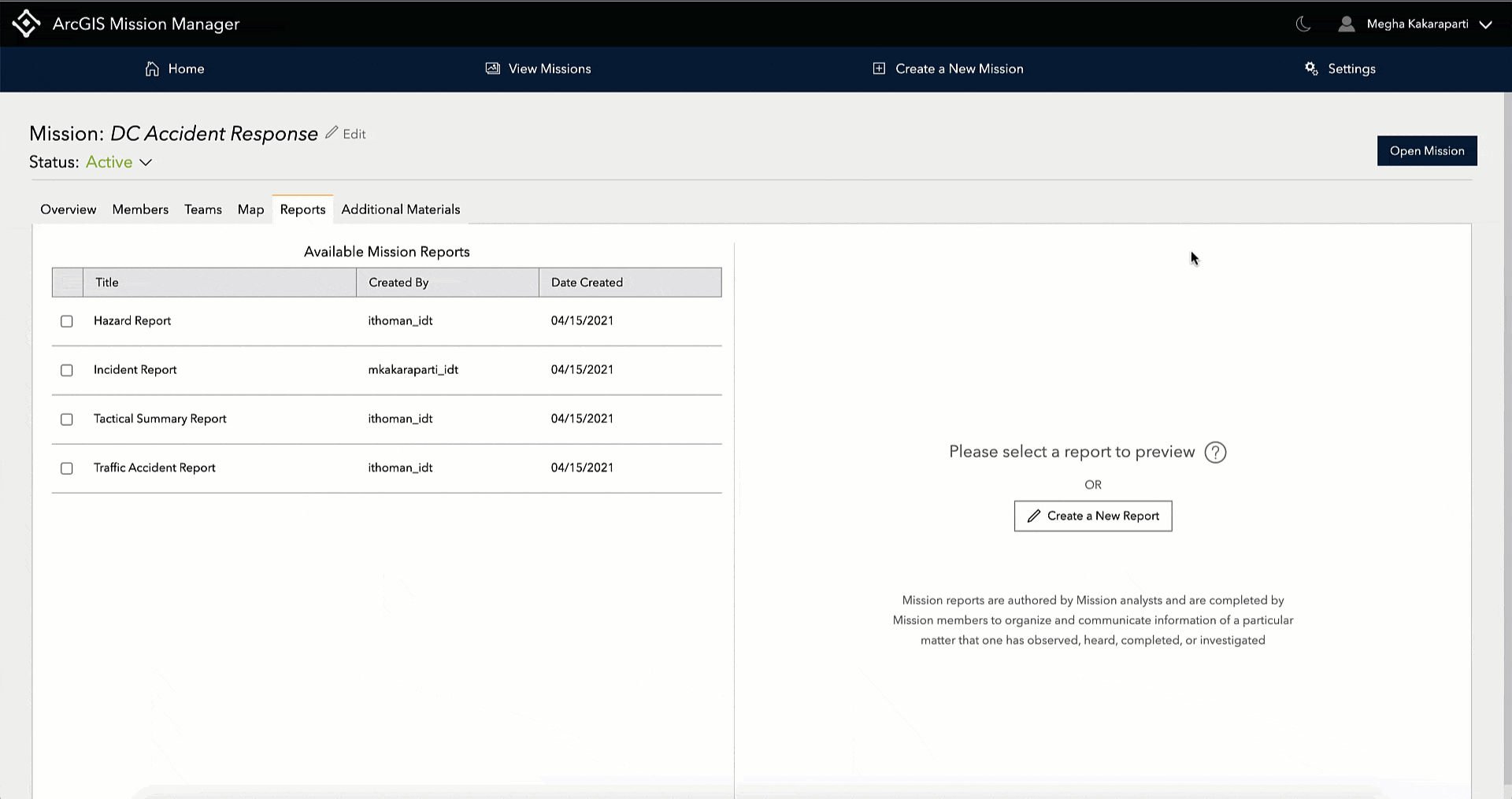 Join us at Esri UC 2021
These are a few of the new features and enhancements in ArcGIS Mission that will be showcased at Esri's 2021 User Conference. If you want to learn more about ArcGIS Mission and its recent release, join our session. We hope to see you at UC 2021! Can't join us at UC? Contact us for more information. We are really excited about this release and hope you are too!