Create a striking, user-friendly home page for your ArcGIS Organization using the new home page editor. The new editor makes it easy to build a modern, scrolling home page with helpful resources and content for your organization's members and the public (if you allow outside access). You can also create item galleries to showcase and provide convenient access to your important maps, apps, and layers. The home page meets accessibility requirements and displays beautifully across device types.
Transition from your legacy home page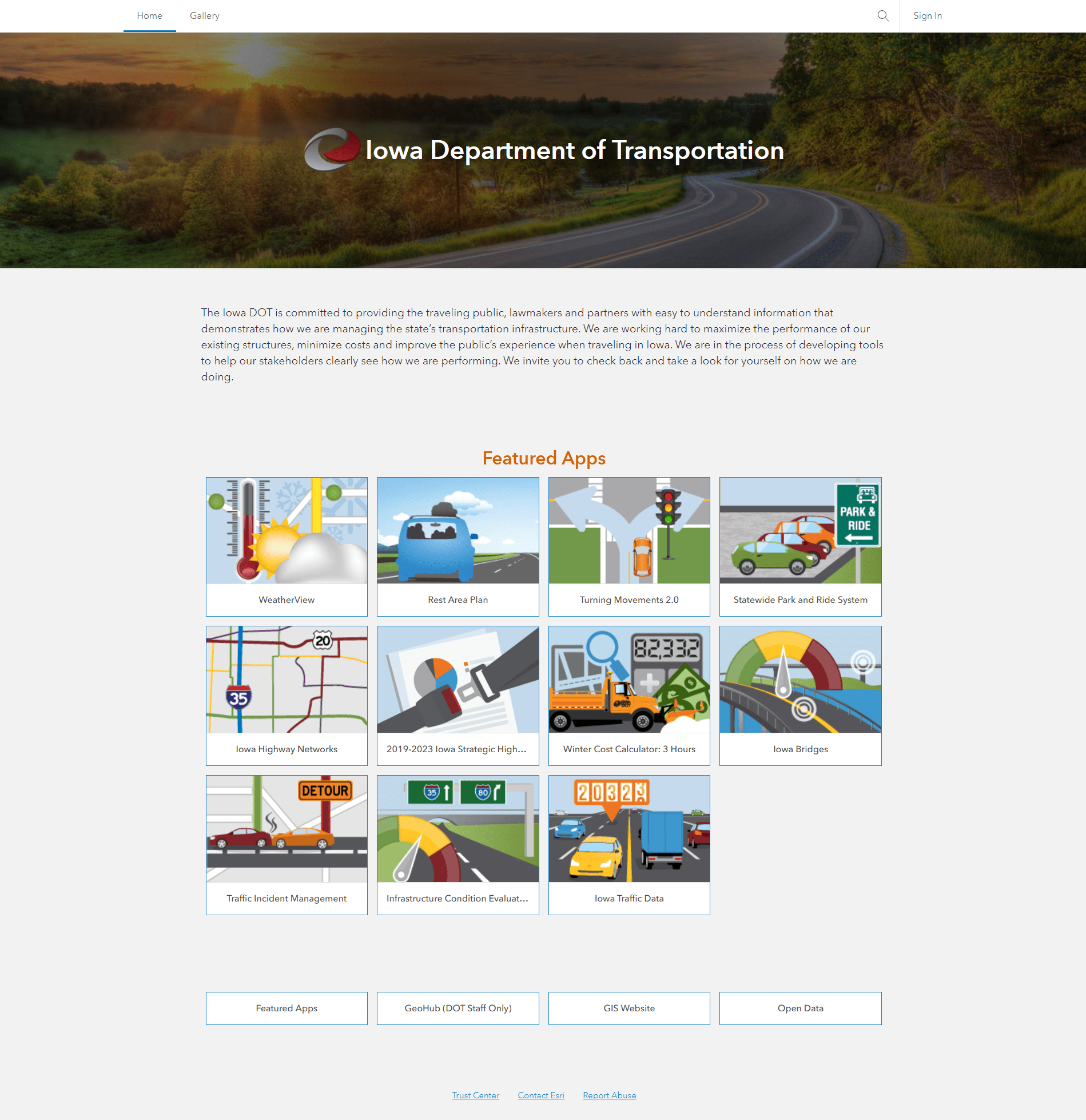 If you started using ArcGIS Online before June of 2020, you'll need to switch from the legacy to the new home page. All ArcGIS Online organizations created after June 30, 2020 only have the new home page, so they don't need to transition.
Default administrators and users with administrative privileges to manage the organization website can transition their organizations from the legacy to new home page.
If your home page includes custom HTML or CSS, please note that the new home page will not allow custom HTML or CSS to maintain accessibility, legibility, and mobile responsiveness.
Read this blog article or follow the documentation to transition to the new home page.
Configure your new home page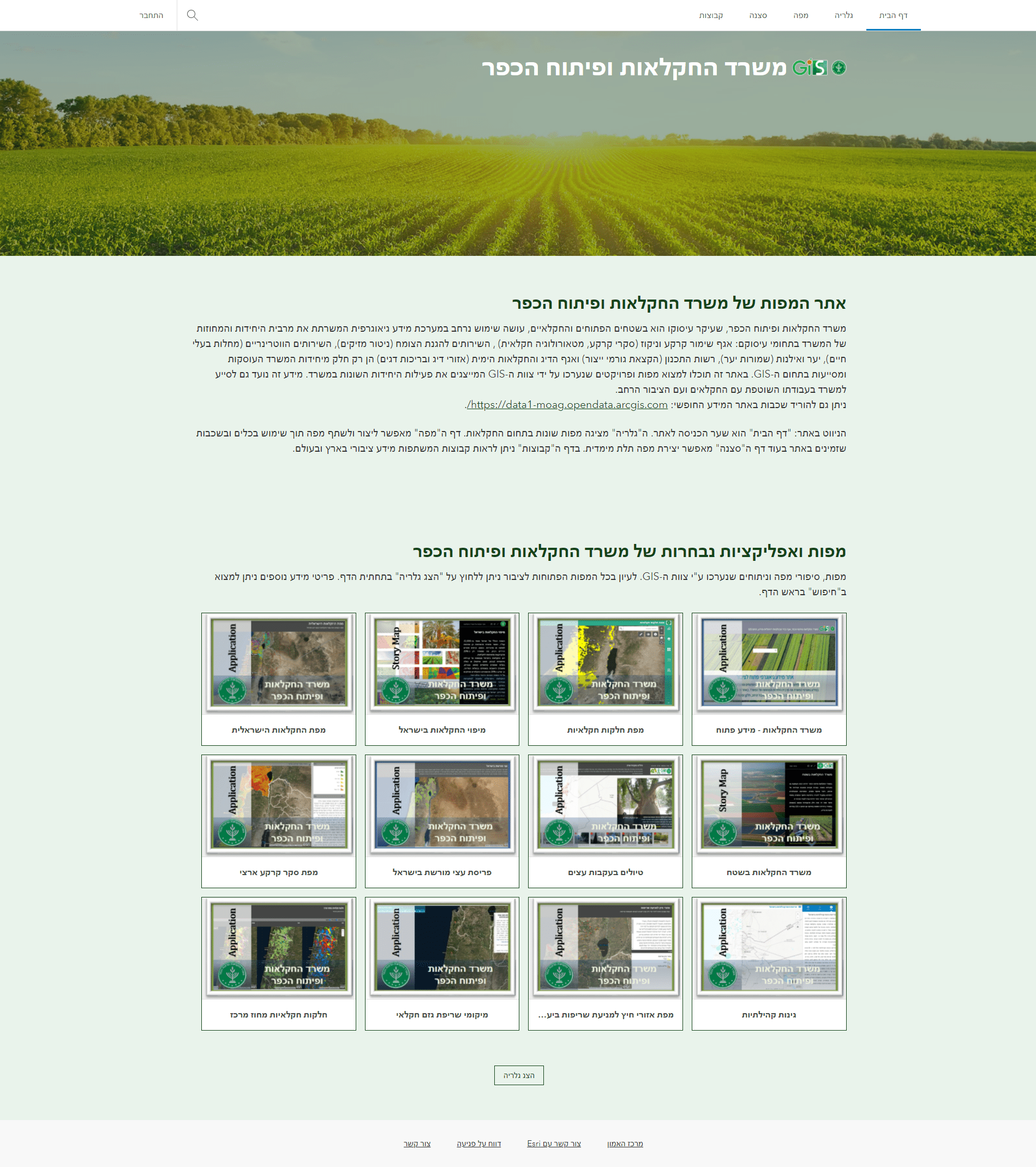 Now, onto the exciting part – creating your new home page! The editor includes pre-built components so you can quickly assemble the framework of your homepage. From there you can customize it to reflect your brand and style. Follow this excellent blog article to create a great home page.
Explore as you build
The configuration settings are paired with a live preview of your design choices so you can immediately see if the page looks and functions as desired. Explore and experiment – you may be surprised by what looks the best, and it's always easy to switch to something else if it isn't quite right.
Build the framework
The header can include a cover image, an organization title, and an organization logo. You can adjust the height, focal point, and opacity of the cover image.
Content blocks can include item galleries, text, or links. Once configured, the blocks can be reordered on the page.
Item galleries showcase your organization's maps, apps, and layers.
Use text blocks to configure headlines and other text-based content about your organization.
Add blocks of custom links to help members and visitors discover more content.
The footer can include contact information such as webpages and email address and custom text such as copyright details.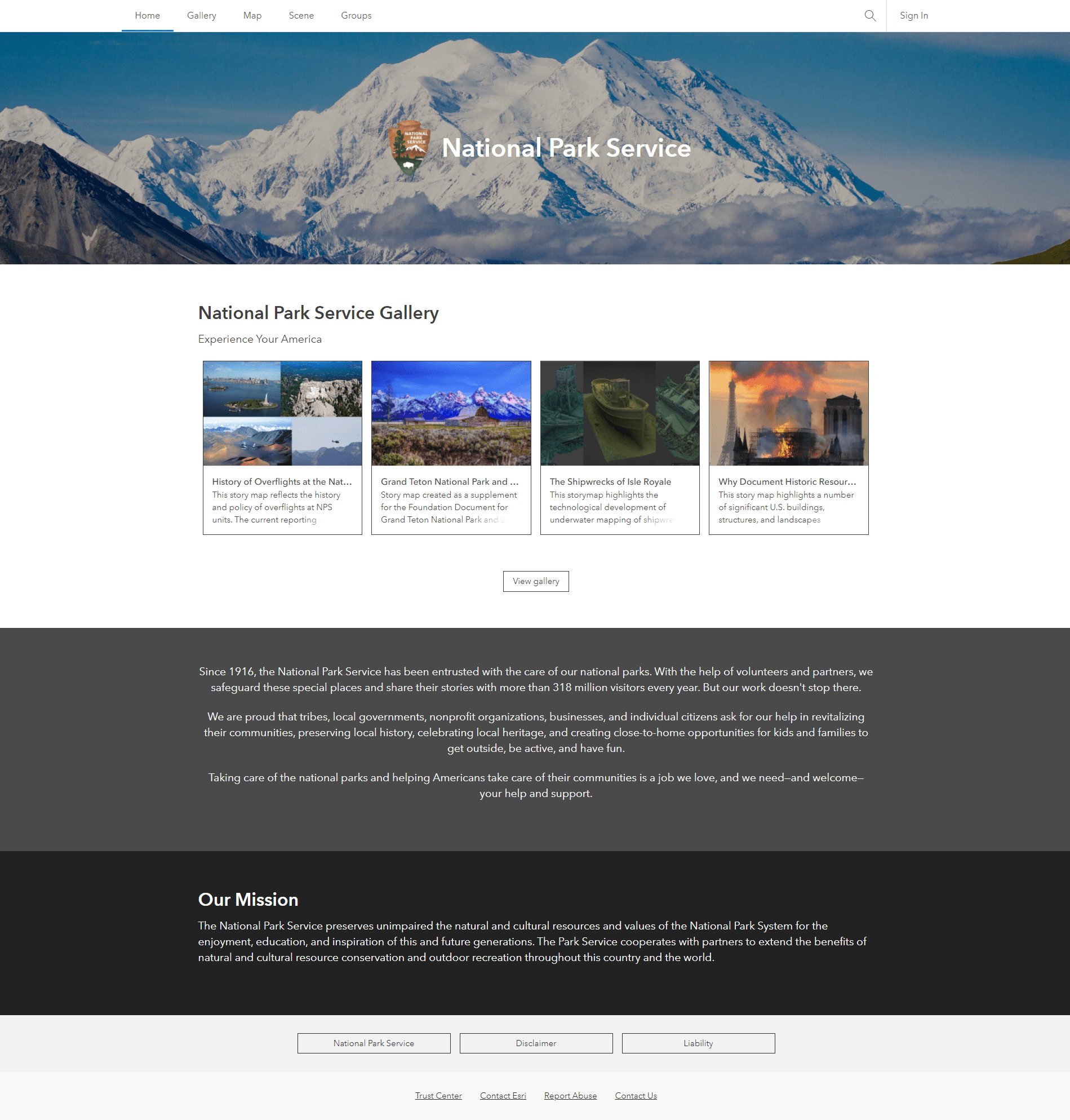 Customize the design
Add color. Pick from eight curated color themes or create a custom theme. To ensure text legibility, the editor checks the contrast ratio of the colors you select and informs you if they pass accessibility standards. After selecting your theme, you can quickly apply different colors to each content block on your home page.
Read this blog article to learn more about applying color to your home page.
Select fonts. Use font themes to style the text on your home page including the title, body, buttons, and link text. Choose one of four preset font themes or specify your own font combination in a custom theme. The eleven available fonts provide broad support across many languages and maintain a professional appearance.
Read this blog article to learn more about customizing home page fonts.
Check the display
Curious as to what your home page will look like on different devices? Use the view options at the bottom of the home page editor to see how your page will appear on different devices including desktop, tablet, and mobile.
Understand the transition timeline
Legacy home pages will automatically be upgraded to the new home page at the March 2022 update unless you request an extension. Requesting an extension will allow you to maintain your legacy home page until September 2022.
Commenting is not enabled for this article.