Craigslist is a somewhat magical place where you can buy someone's gently used kayak and just, like, go pick it up man. I mean, sure, it utterly disrupted the economic structure of the free press, but in the digital age that was going to happen eventually. Now, if I fire up Craigslist and search for a snowblower, I'll see a dizzying digital garage sale of makes, models, conditions, and prices offered up for perusal by my townsfolk. Because most transactions are local and in-person, Craigslist represents an amazingly pragmatic terrain for inventing for-realz economic zones.
They look like this…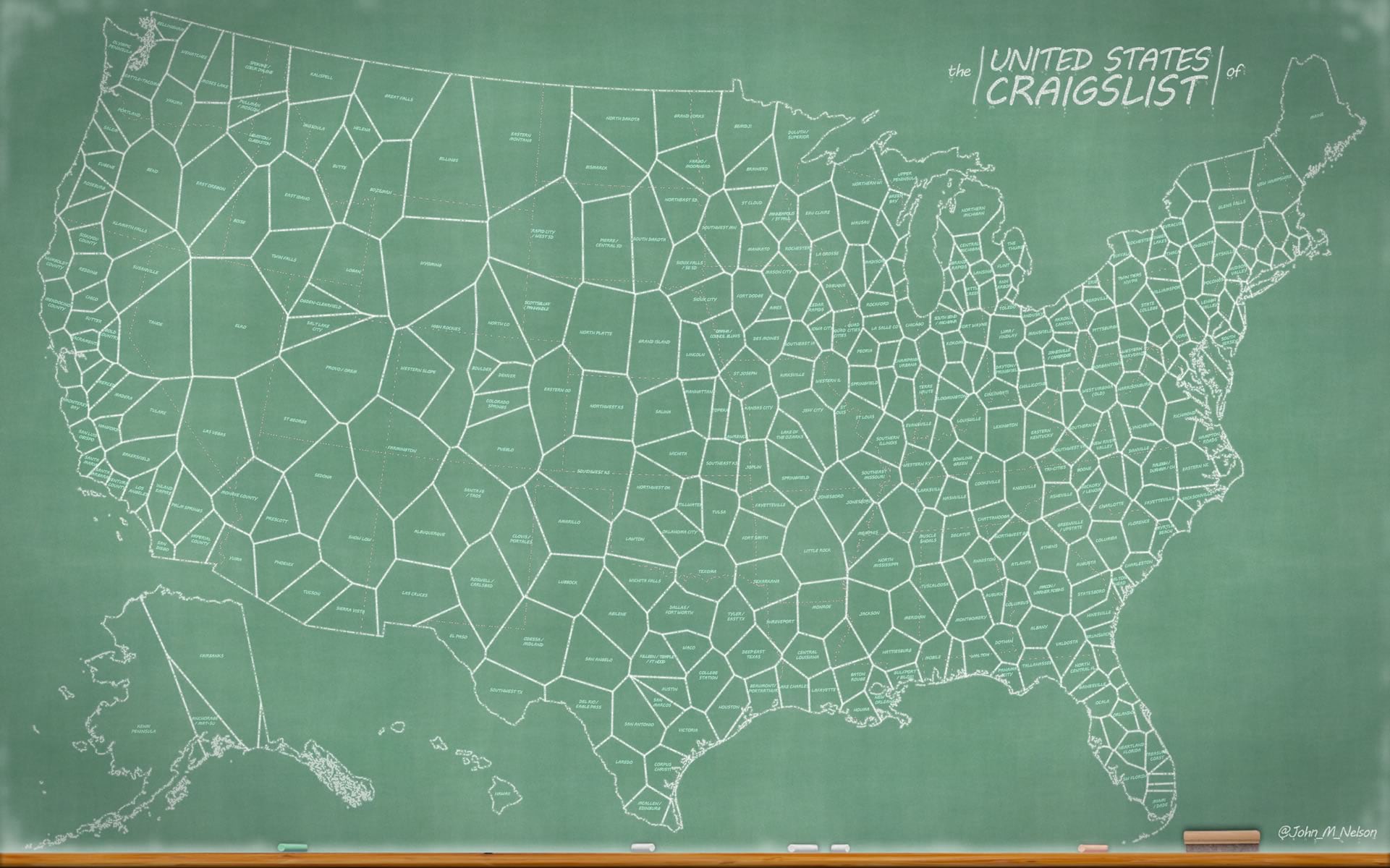 Why the chalkboard style? Just…like, because! 
But these sweet sweet geographic territories of practical local trade are just empty buckets waiting to be filled with all sorts of Theories of Moral Sentiment. Let's fire up the ArcGIS Online Enrichment engines and see if we can breathe malthusian levels of economic and demographic gold into these accommodating shapes.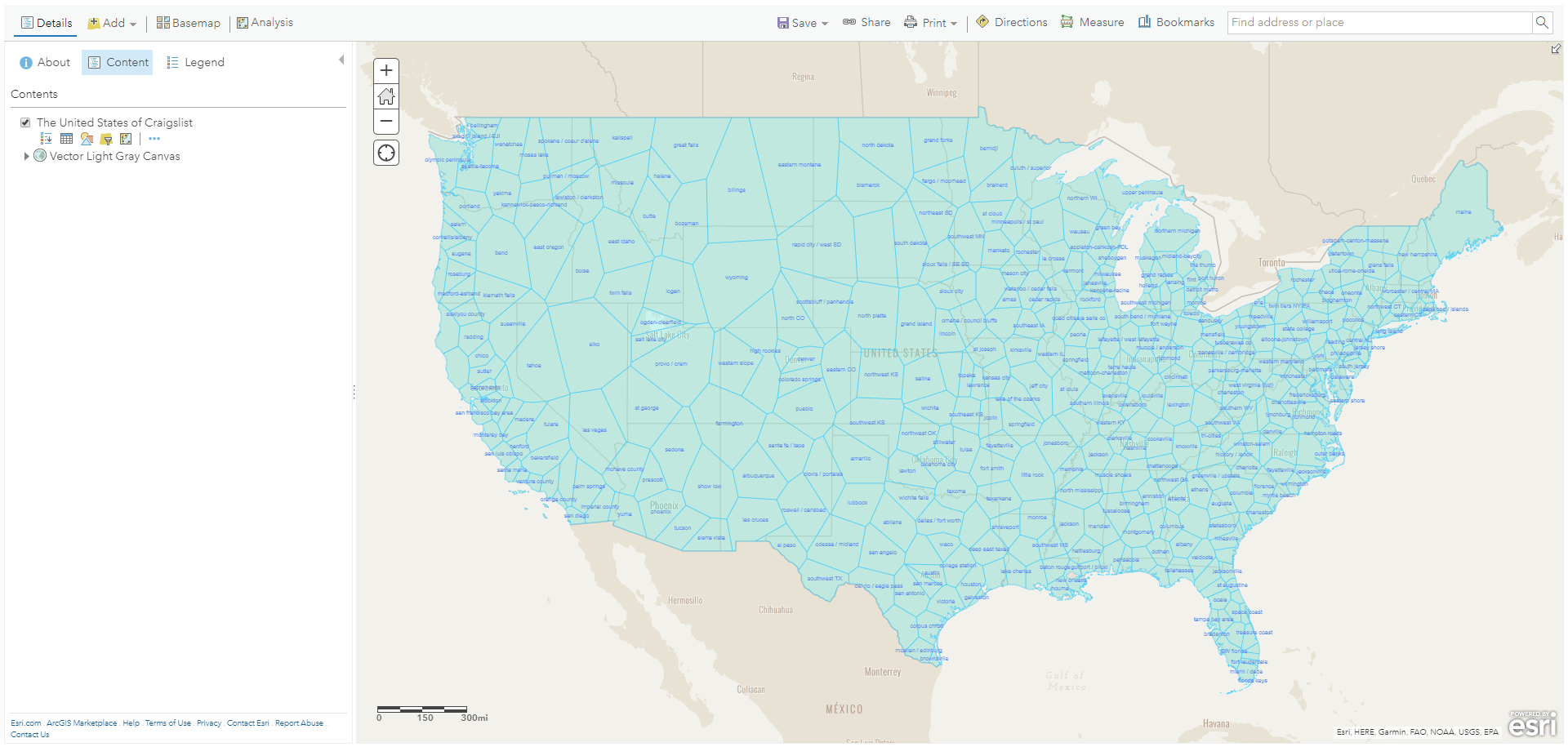 Ah, just look at them. So much potential. So much Thiessen-ish geometric objectivity. So much opportunity for interpretation and application.
There are about 1.21 kajillion economic and demographic data items that you can add to your shapes. The enrichment browser walks you through them categorically; I chose seven of them.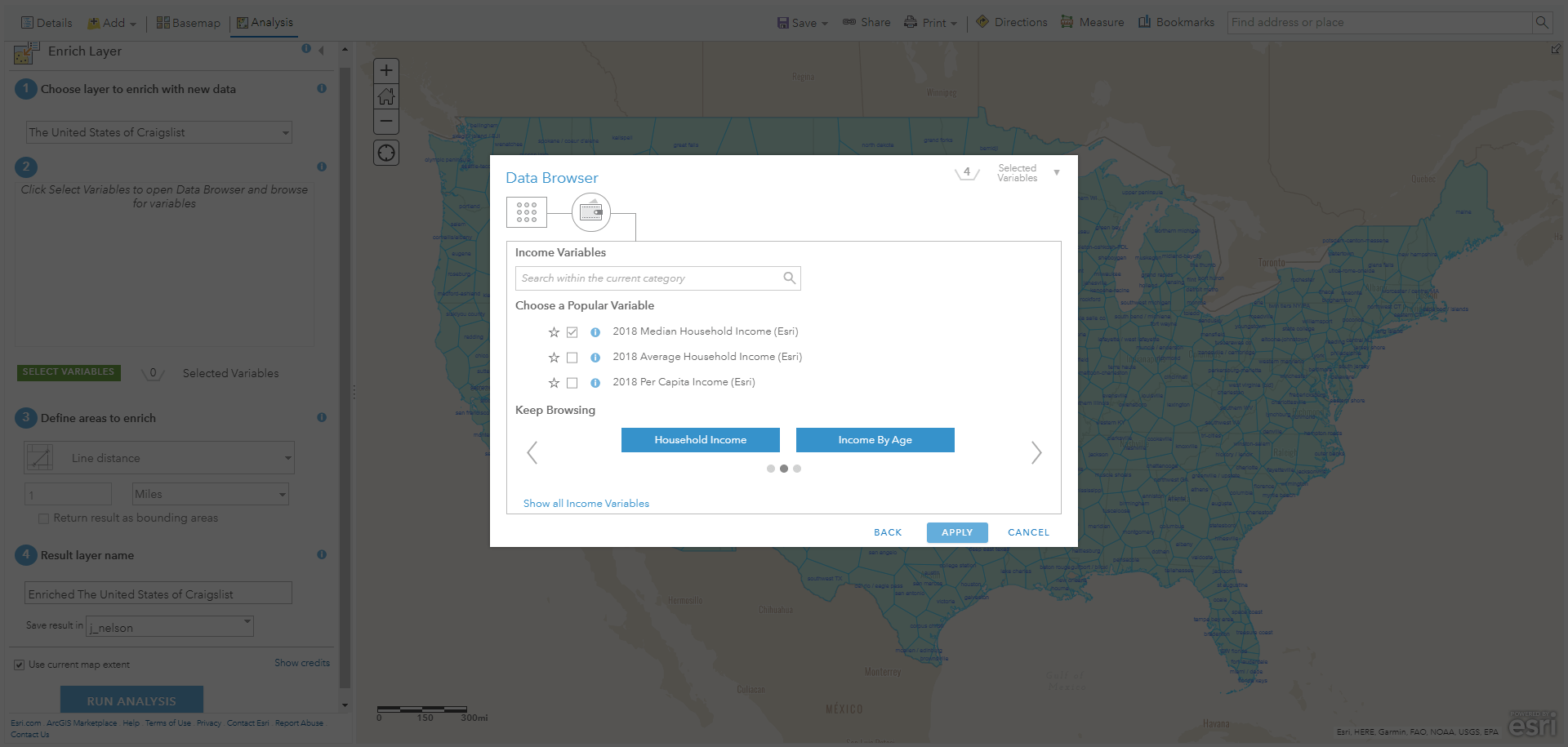 Speaking of economics, how many credits does this things cost, anyway? The credits are tallied based on the number of features (I have 427 Craigslist state shapes) and the number of enrichment attributes you want (I chose 7). The number of credits required of this operation was less than 30.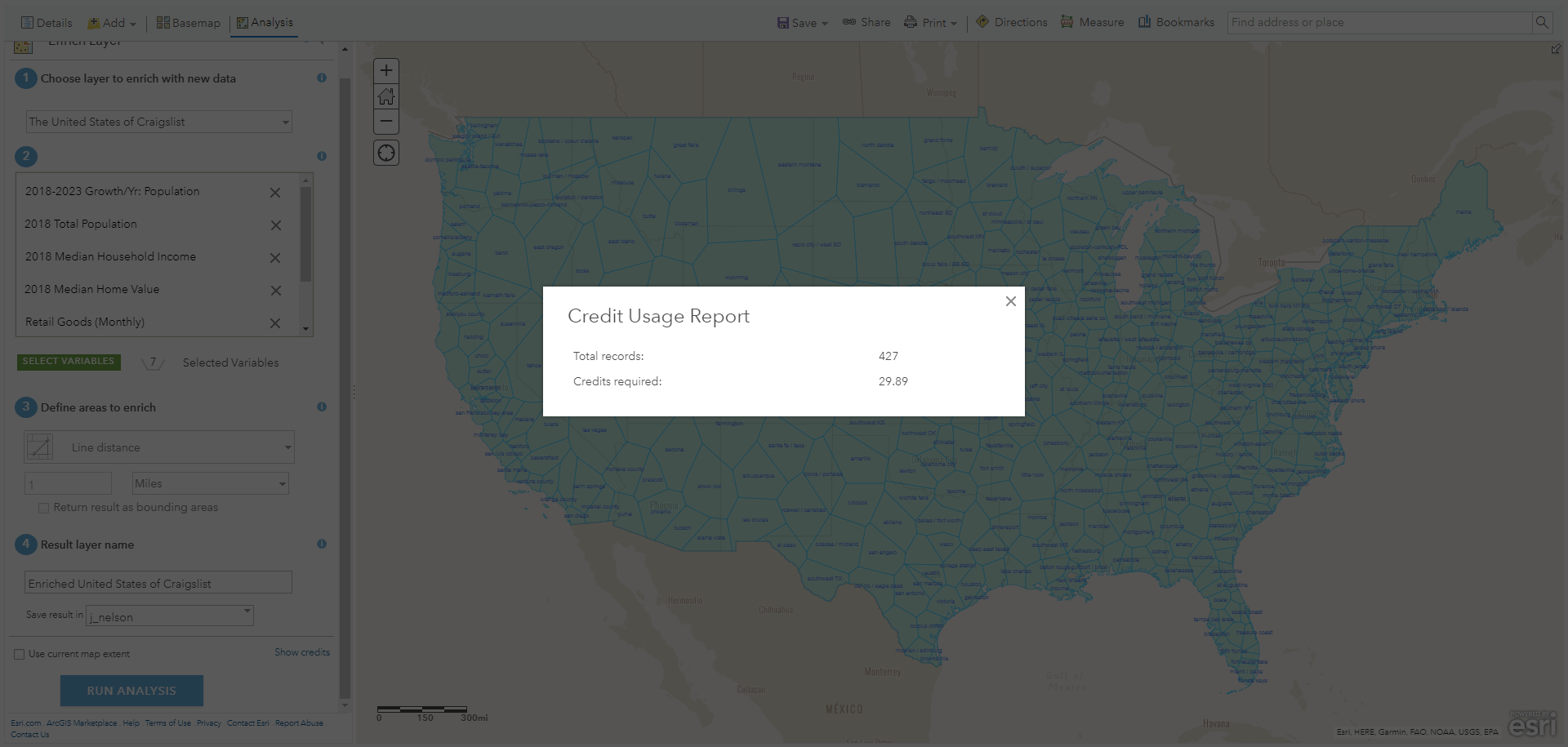 With an enriched set of Craigslist states (or whatevers) we can do all sorts of spelunking. For instance, we can see where home ownership is more or less affordable…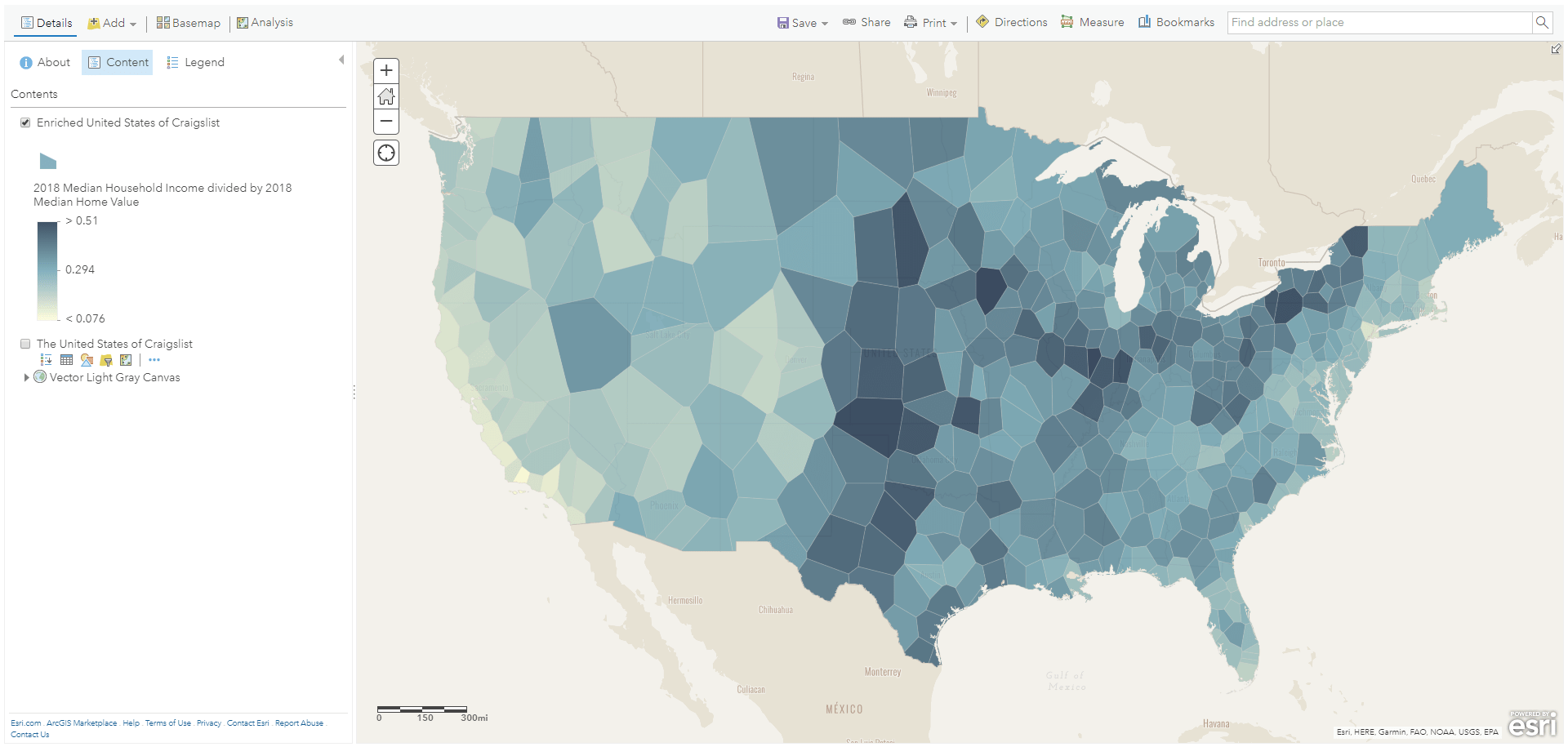 Or we can visualize the nature of fiscal responsibility (or inclination to liquidity traps, depending on your economic allegiance)…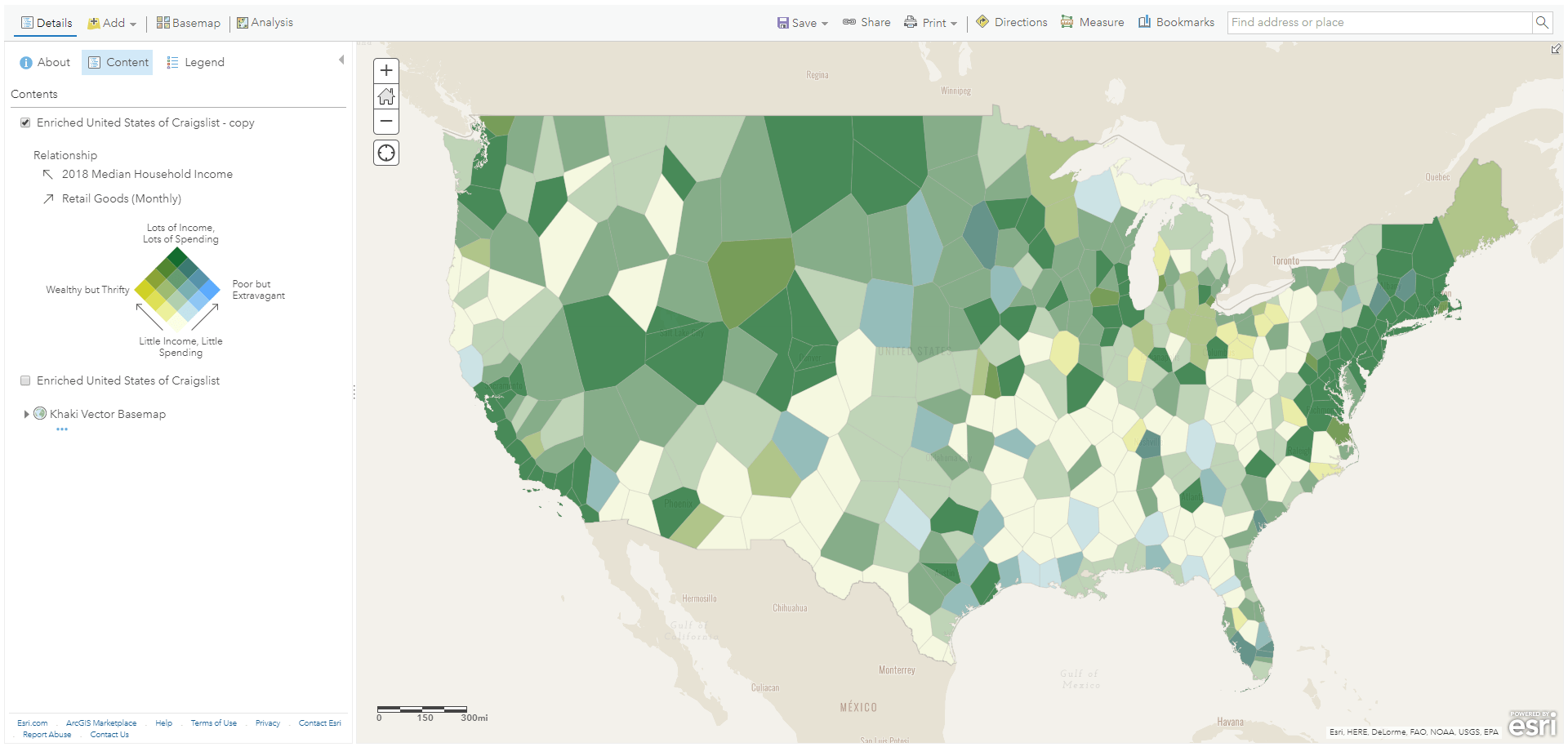 So cram all sorts of potential into your shapes. But it's a dangerous business, enrichment. You step onto the road, and if you don't keep your feet, there's no knowing where you might be swept off to.
Resources
If you are interested in dabbling with my enriched Craigslist states, find them here.
Say, did you notice that snazzy subdued khaki vector basemap? Have at it, my friend.
Are you the sort who wants to learn how to make maps look like chalkboards?
How about using them as basemap tiles?
Happy Economic Zone Making and Enriching! John
Commenting is not enabled for this article.