ArcGIS Solutions align with your business needs, transform your use of ArcGIS, and help you maximize the investment you are making in location-based data and technology.
In the November 2021 release, you will find several new ArcGIS Solutions for state and local governments, utilities, and public safety agencies.  There are also many enhancements to the existing solution portfolio that can be leveraged by organizations of all types.
New ArcGIS Solutions
Here is a quick summary of what's new in the November release:
District Energy Data Management
District Energy Data Management can be used to map district heating and cooling assets, edit data, view system maps in the field and office, view asset reports, and collaborate with map notes.
If you would like to perform network traces or require other capabilities provided with the Utility Network, Esri also released a District Energy Utility Network Foundation solution that can be used to accelerate an ArcGIS Utility Network implementation.
Electric Underground Inspections
Electric Underground Inspections can be used to conduct inspection campaigns and monitor the condition of electric underground assets.
Opioid Epidemic Outreach can be used to inventory prevention and treatment resources, communicate the severity of the epidemic, and promote resources available to those in need.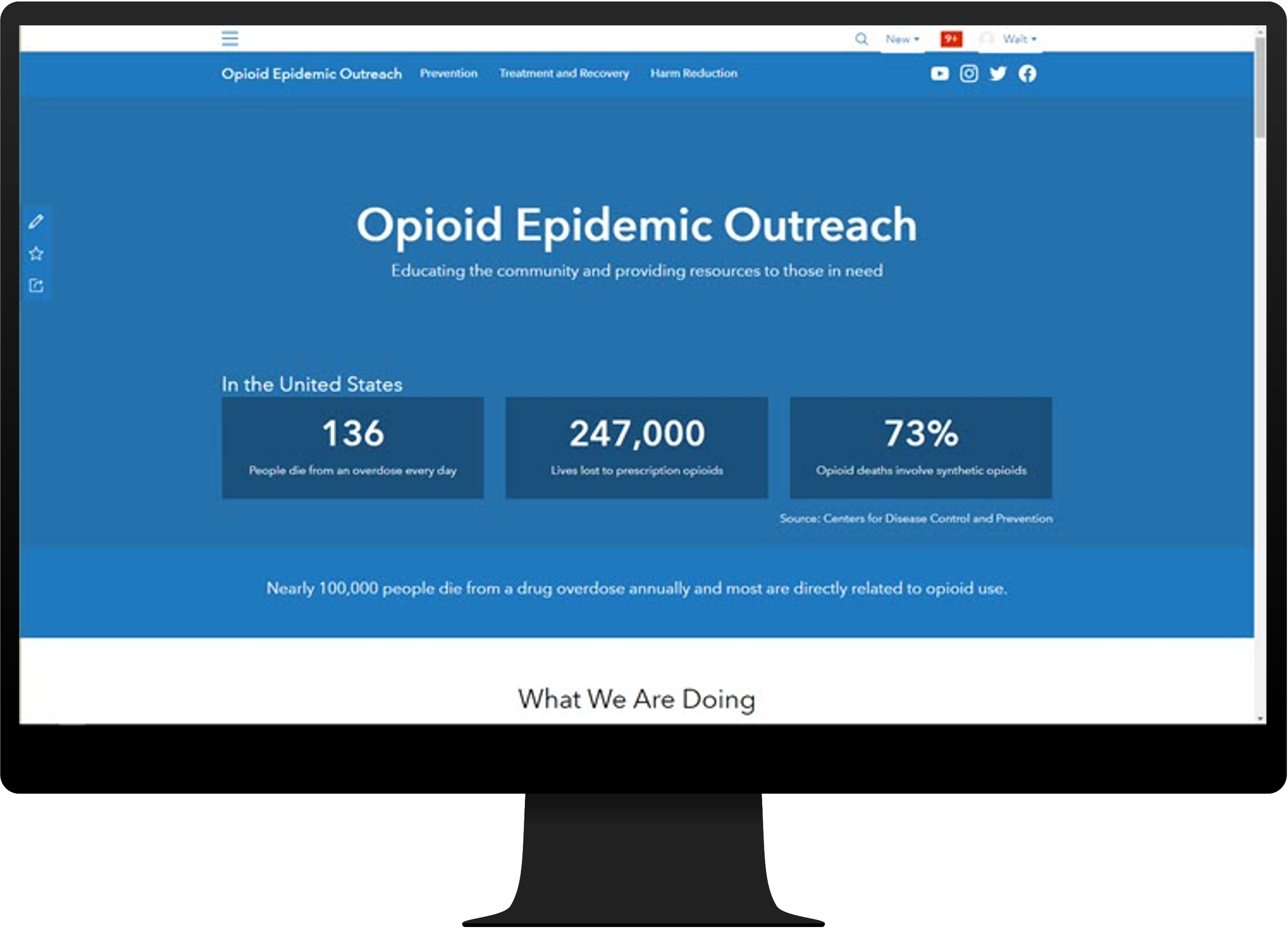 Park Infrastructure Management
Park Infrastructure Management can be used to inventory park assets, understand asset condition, and communicate changing asset conditions that impact park services.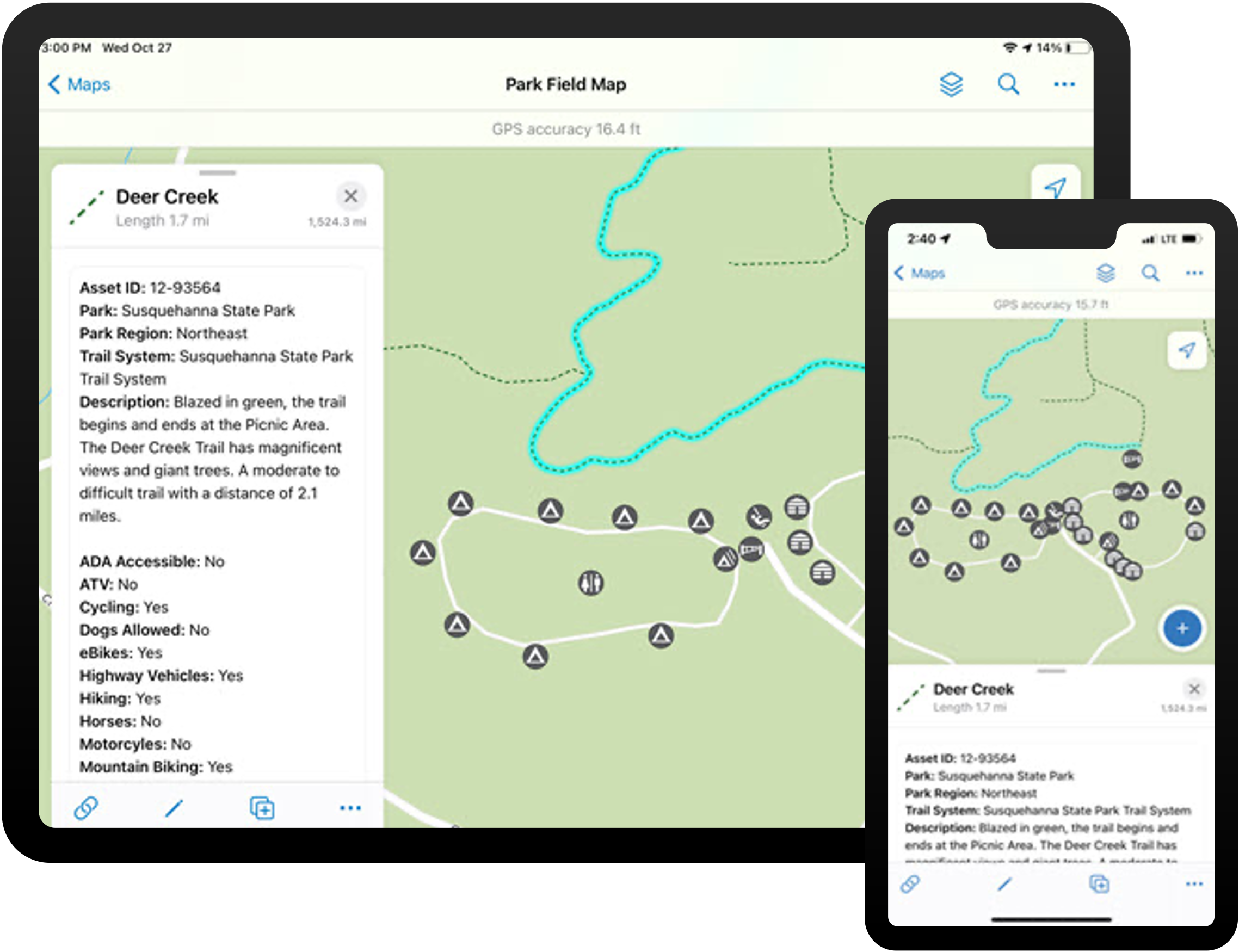 Social Equity Analysis can be used to identify and analyze demographics, assets, conditions, and outcomes to optimize plans for community investment.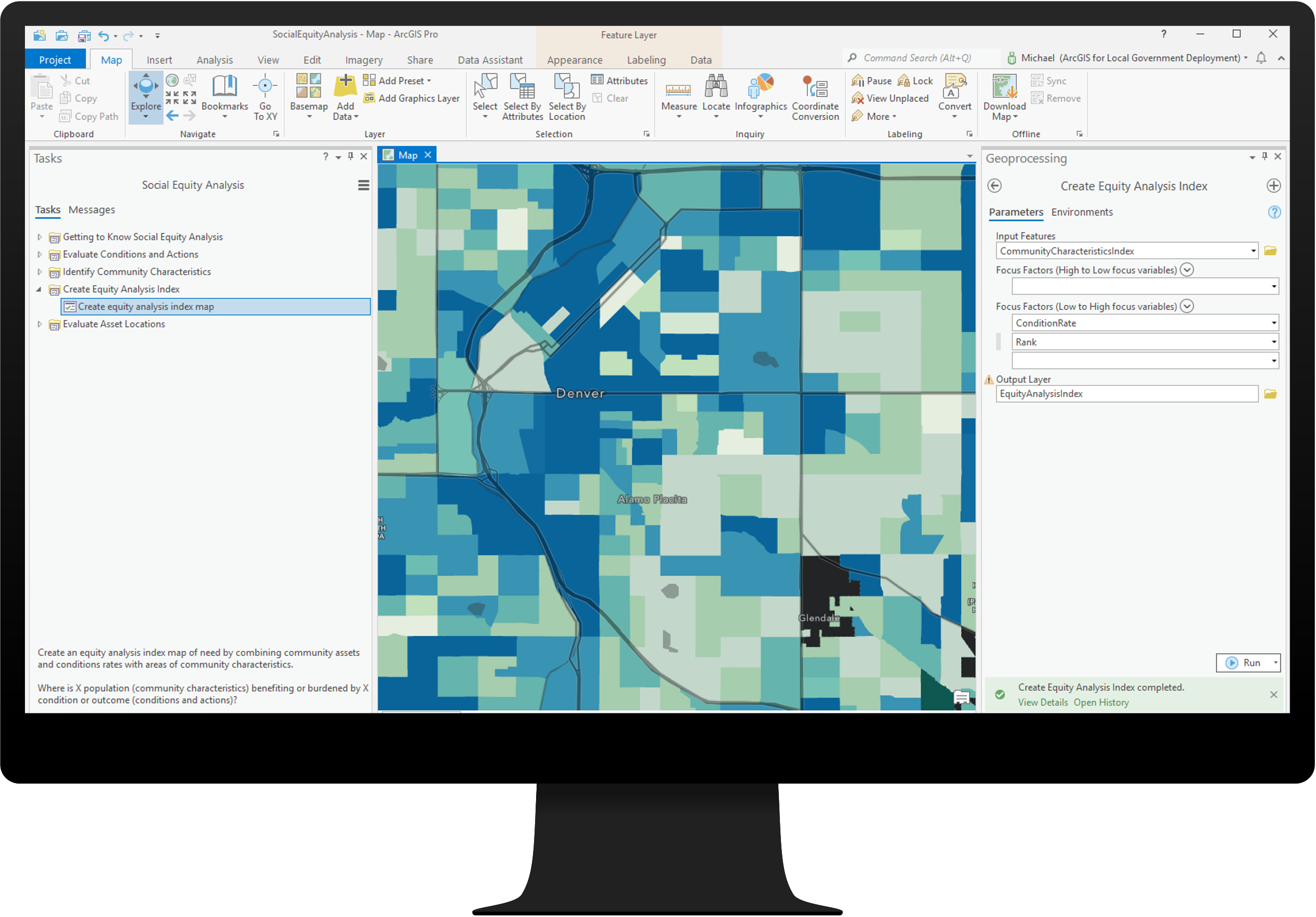 Tree Management can be used to inventory publicly owned trees, streamline inspection and maintenance activities, understand conditions, cultivate a volunteer workforce, and inform the public.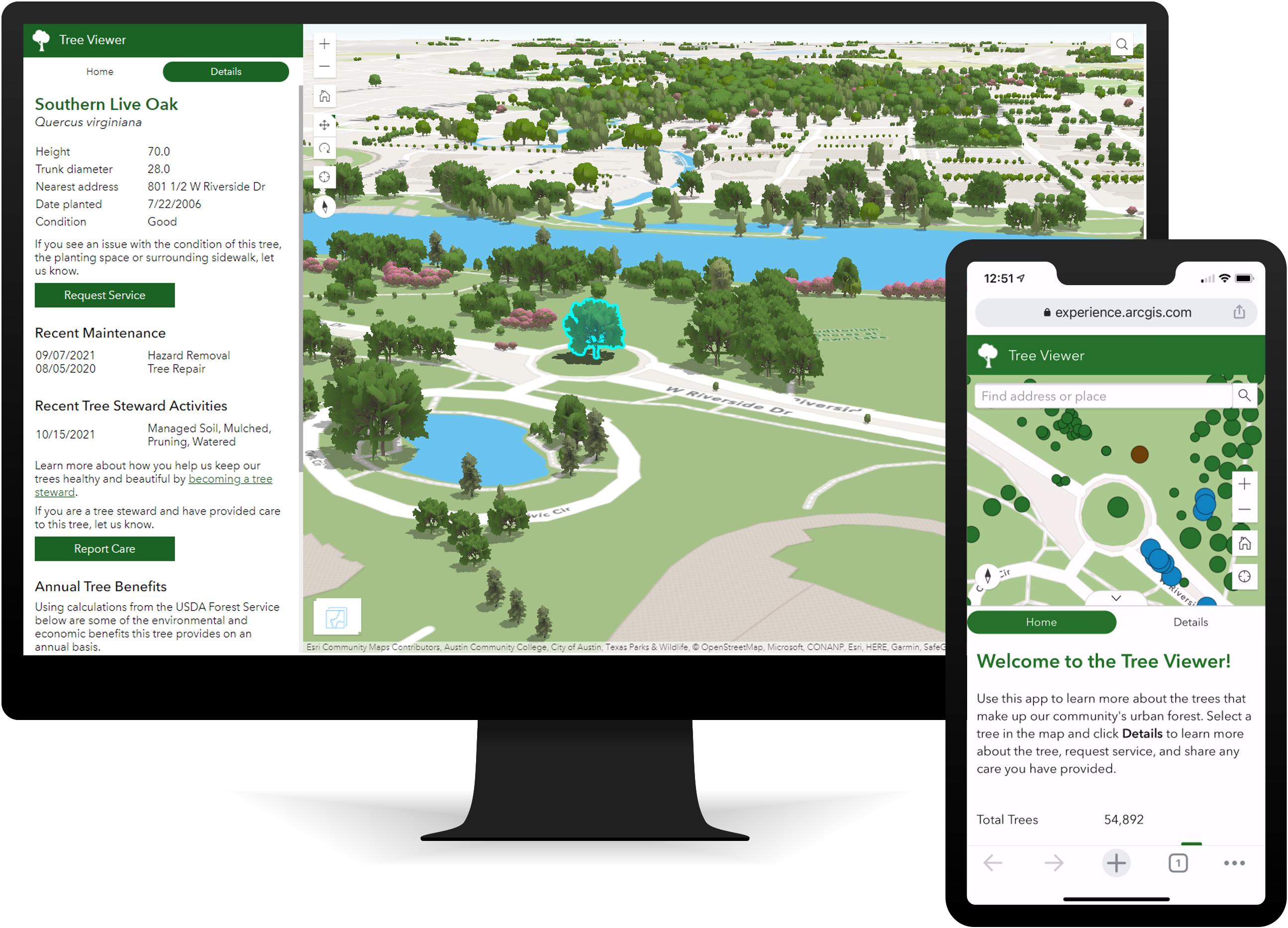 Walkout Survey can be used to streamline the management of communication walkout surveys and quickly evaluate the feasibility of proposed broadband expansion projects.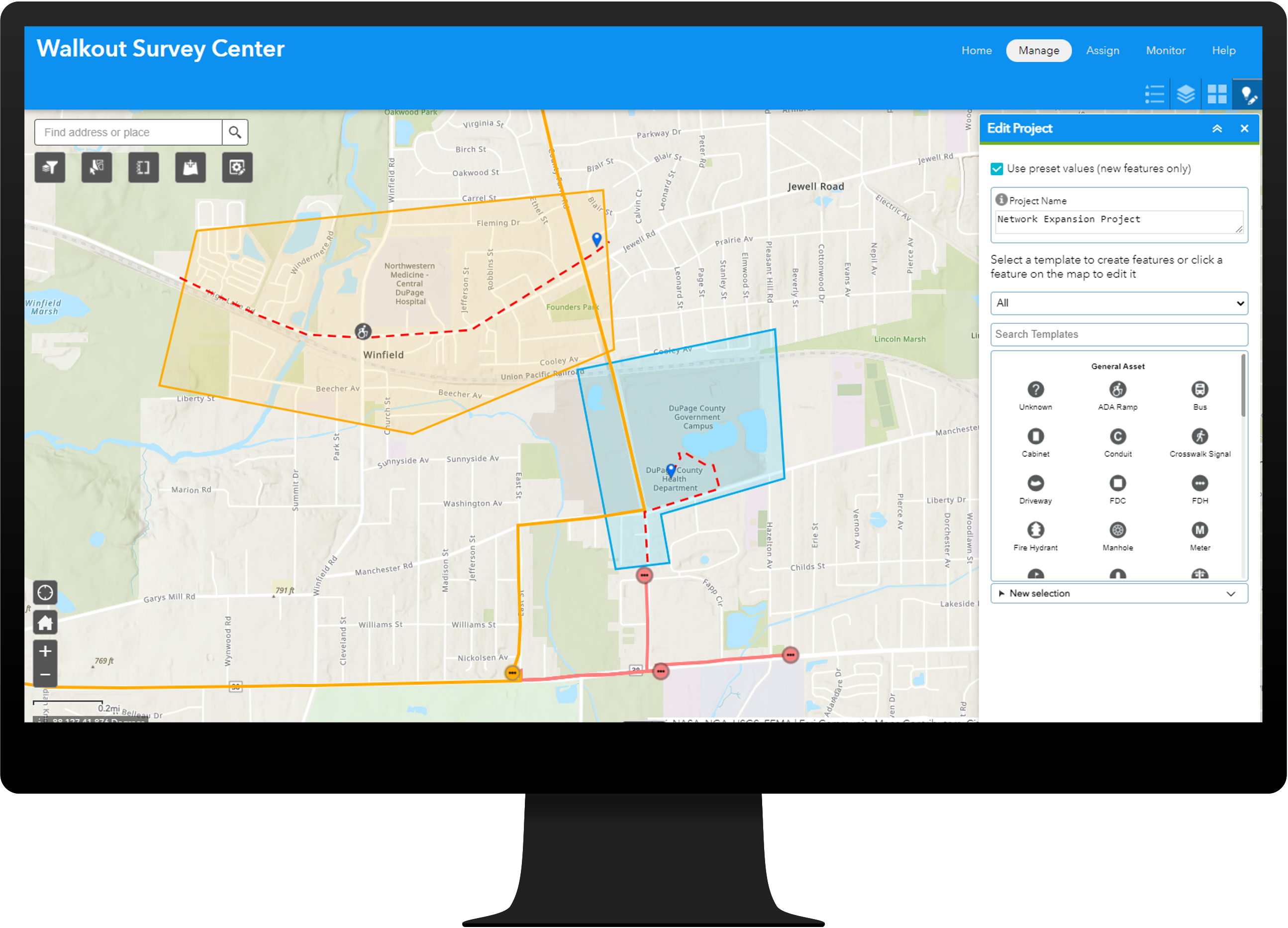 Winter Weather Operations can be used to develop winter weather response plans, monitor winter weather operations in real-time, share near real-time road status updates, and track vehicle locations and materials used during winter weather events.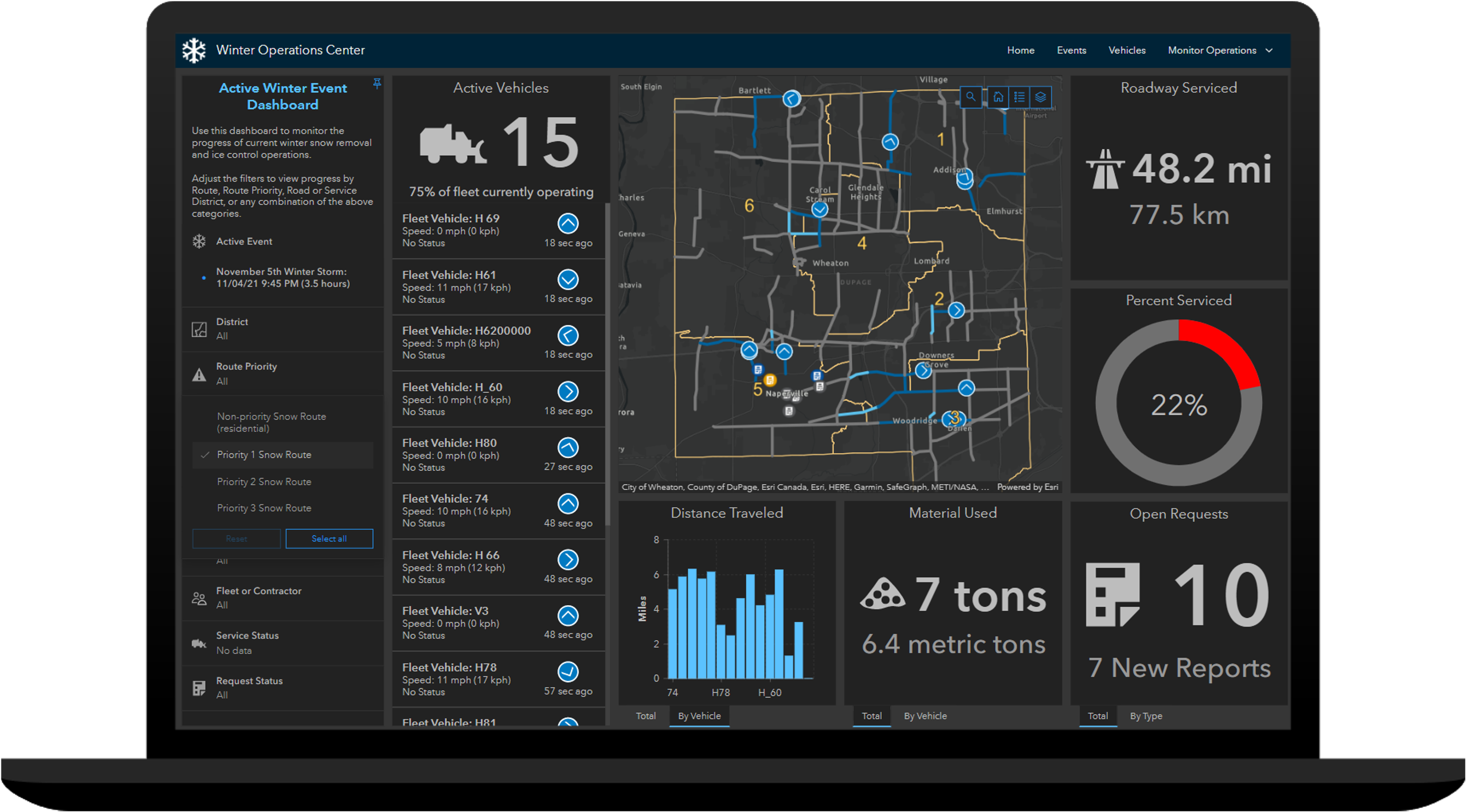 Winter Weather Outreach can be used to share winter response plans, communicate route status updates, and solicit winter weather requests for service from the public.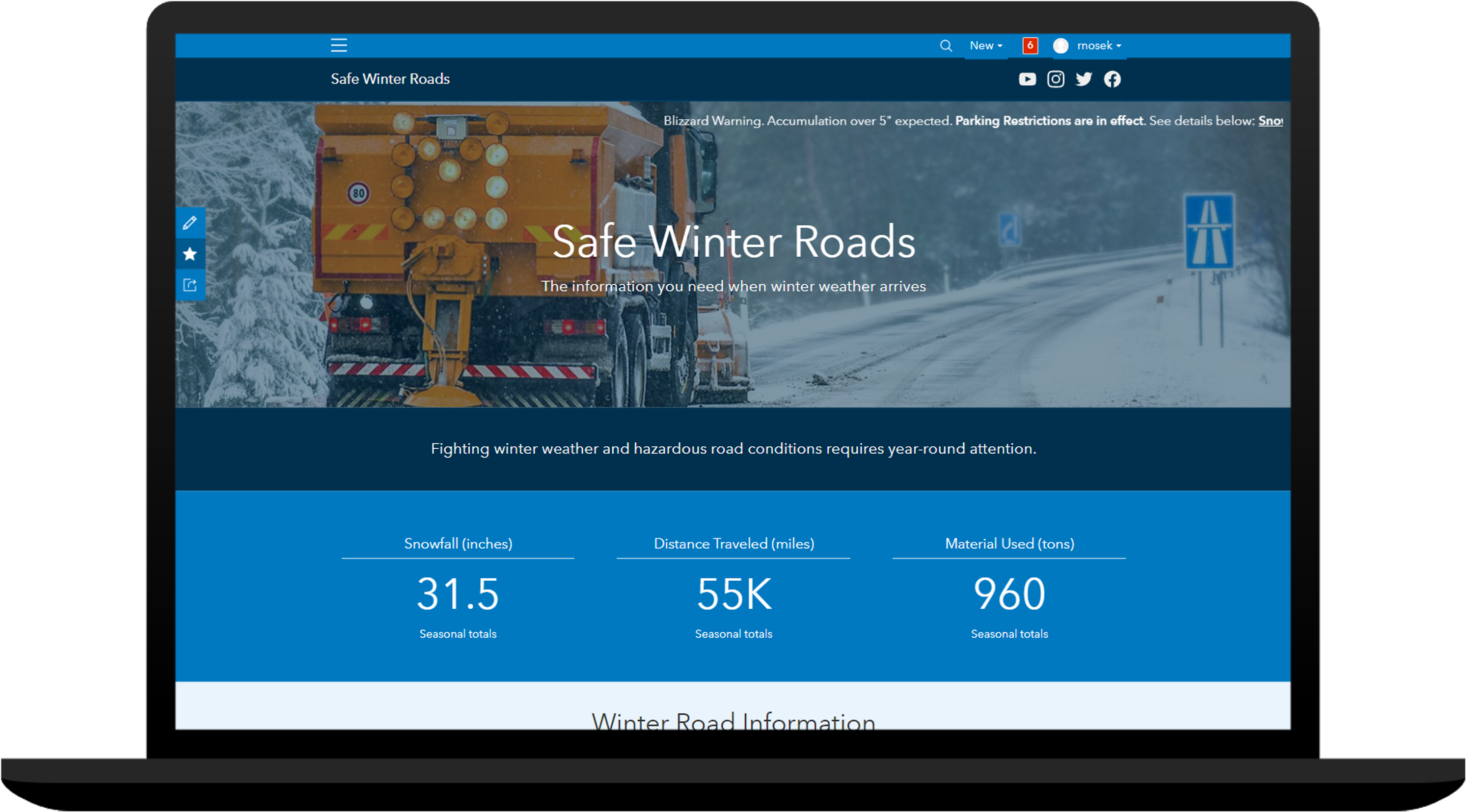 Winter Weather Operations and Winter Weather Outreach work together and provide a comprehensive system that can be used to develop winter weather response plans, monitor winter weather operations, respond to requests for service, and communicate progress during winter weather events.
Enhanced ArcGIS Solutions
But that's not all.  Several other solutions were also updated in this release:
Address Data Management
Damage Assessment
Gas and Pipeline Referencing Utility Network Foundation
Recreation Outreach
School Locator
Special Event Operations
Special Events Permitting and Operations
Target Hazard Analysis
We also renamed our collection of utility data management solutions to reduce confusion and make it easier to understand their intended use.
Learn more about any general improvements, lifecycle changes and issues that have also been addressed in this release.
Rich Gallery Experience
In the November release, we also launched a new product gallery that allows you to browse the entire collection of ArcGIS Solutions before logging in to your ArcGIS organization. Browse the gallery of solutions available for each industry or search for a specific solution you are interested in.  Once you locate a solution, read more about the business value it provides, capabilities included, and see if the solution is available in ArcGIS Online or ArcGIS Enterprise.  When ready, quickly deploy the solution in your ArcGIS organization.
This new and improved gallery experience is now available in the ArcGIS Solutions app.  You will find the ArcGIS Solutions app in the app launcher when you log in to your ArcGIS Online organization.  The app can also be added to ArcGIS Enterprise 10.9 and 10.9.1 portals.
Visit our product destination for more information.
Commenting is not enabled for this article.