ArcGIS Solutions sit at the intersection of business and technology and provide industry-specific configurations maps and apps that help our users leverage the investment they are making in ArcGIS and location-based data.  These extensive capabilities come with ArcGIS and are fully supported much like other capabilities we deliver.
Rich Gallery Experience
On November 17, 2021, we launched a new product gallery that allows you to browse the entire collection of ArcGIS Solutions before logging in to your ArcGIS organization.  This gallery simplifies how users discover ArcGIS Solutions available to their organization.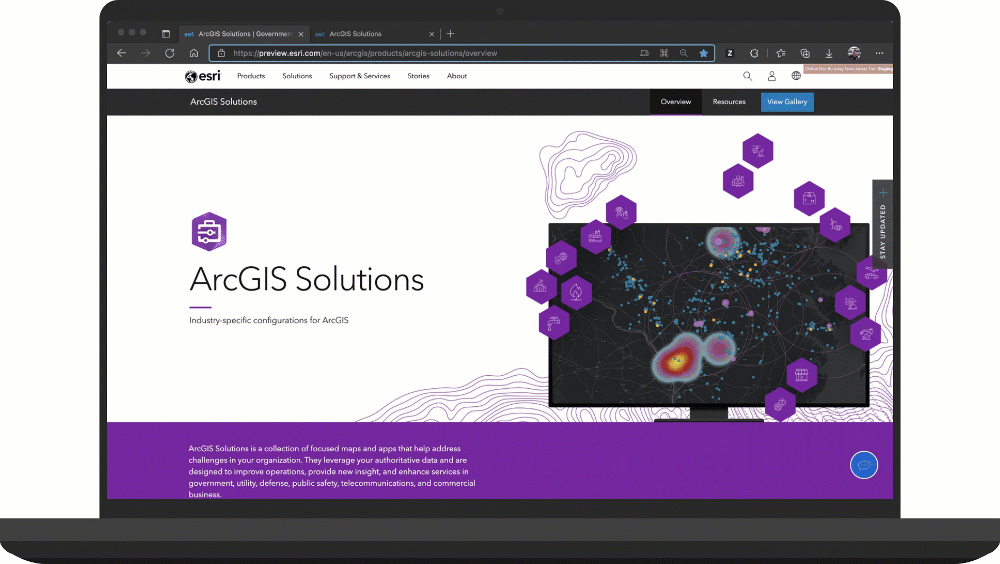 When you browse the ArcGIS Solutions site now, you can quickly learn how ArcGIS Solutions help you maximize the investment you are making in location-based data and technology.  Then access a gallery of solutions available, filter on a given industry, or search for a specific solution you are interested in.
Once you locate a solution you are interested in, read more about the business value it provides, capabilities included, and see if the solution is available in ArcGIS Online or ArcGIS Enterprise.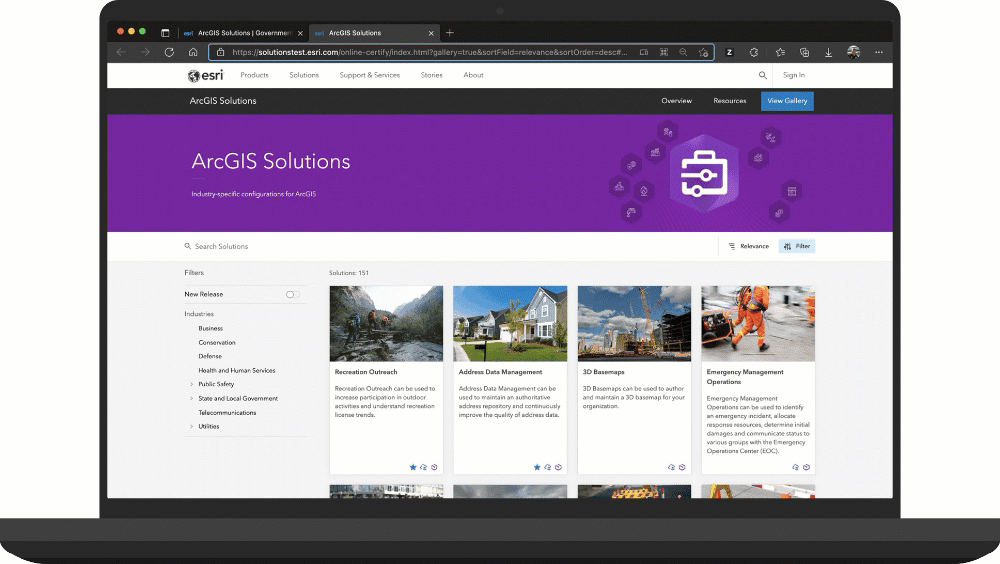 When ready, quickly deploy the solution in your ArcGIS organization. Then review key topics that teach you how to use the information products included with each solution and configure the ArcGIS Solution to meet specific needs in your organization.
This new and improved gallery experience is now available in the ArcGIS Solutions app.   You will find the ArcGIS Solutions app in the app launcher when you log in to your ArcGIS Online organization.  The app can also be added to ArcGIS Enterprise 10.9 and 10.9.1 portals.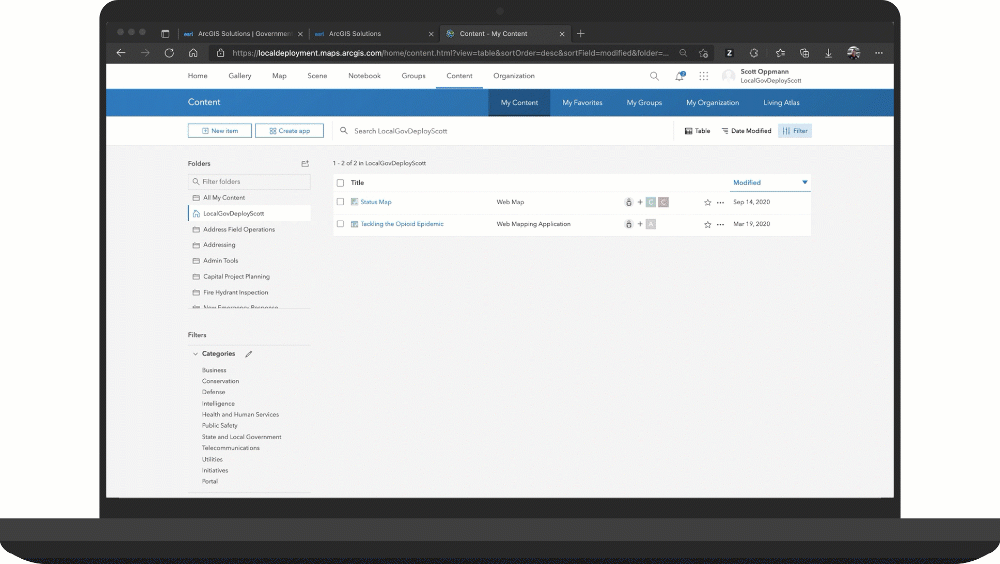 Browse the same gallery of solutions or search for a specific solution you are interested in. When you locate a solution, read more about the business value it provides, capabilities included, and deploy it.
New ArcGIS Solutions
In the November 2021 release, we also released several new and improved ArcGIS Solutions.  The new ArcGIS Solutions help you develop asset inventories, understand asset condition, respond to winter weather events, promote opioid prevention and treatment resources, and understand how equitable conditions and actions are in your community.  See What's New in ArcGIS Solutions (November 2021 Release) for additional details.
So, whether you are just starting your GIS implementation or have been using GIS in your organization for years, ArcGIS Solutions will help you address key business needs and maximize your investment in ArcGIS.  And with the new product gallery and ArcGIS Solutions app, deploying ArcGIS Solutions has never been easier.
Commenting is not enabled for this article.