It has been a big year for advancements in deep learning here at Esri. We have added new pretrained deep learning models, new and enhanced data types, tasks and experiences, updates to the developer story and introduced a new SaaS offering. These updates have been made to support optimized workflows for our GIS Analysts, Developers and Data Scientists among others.  
Let's take a look back at our highlights. 
Pretrained deep learning models
25 pretrained deep learning models released on ArcGIS Living Atlas of the World  
Our growing collection of pretrained models is designed to cater to diverse industry applications. For example, using building footprints for urban planning, classifying structures for insurance purposes, and creating classified, pervious maps for taxation are instances where user workload is simplified by removing the tedious task of manually categorizing data.  
Making AI less intimidating  
By eliminating the need to capture training samples, manage massive resources and train your model, using AI has never been easier. Our pretrained models span across various terrains, geographies and data types that can easily be tailored to suit your workflows. With our ever-growing collection of models, there is likely to be one (or more!) that will help you generate your imagery data products.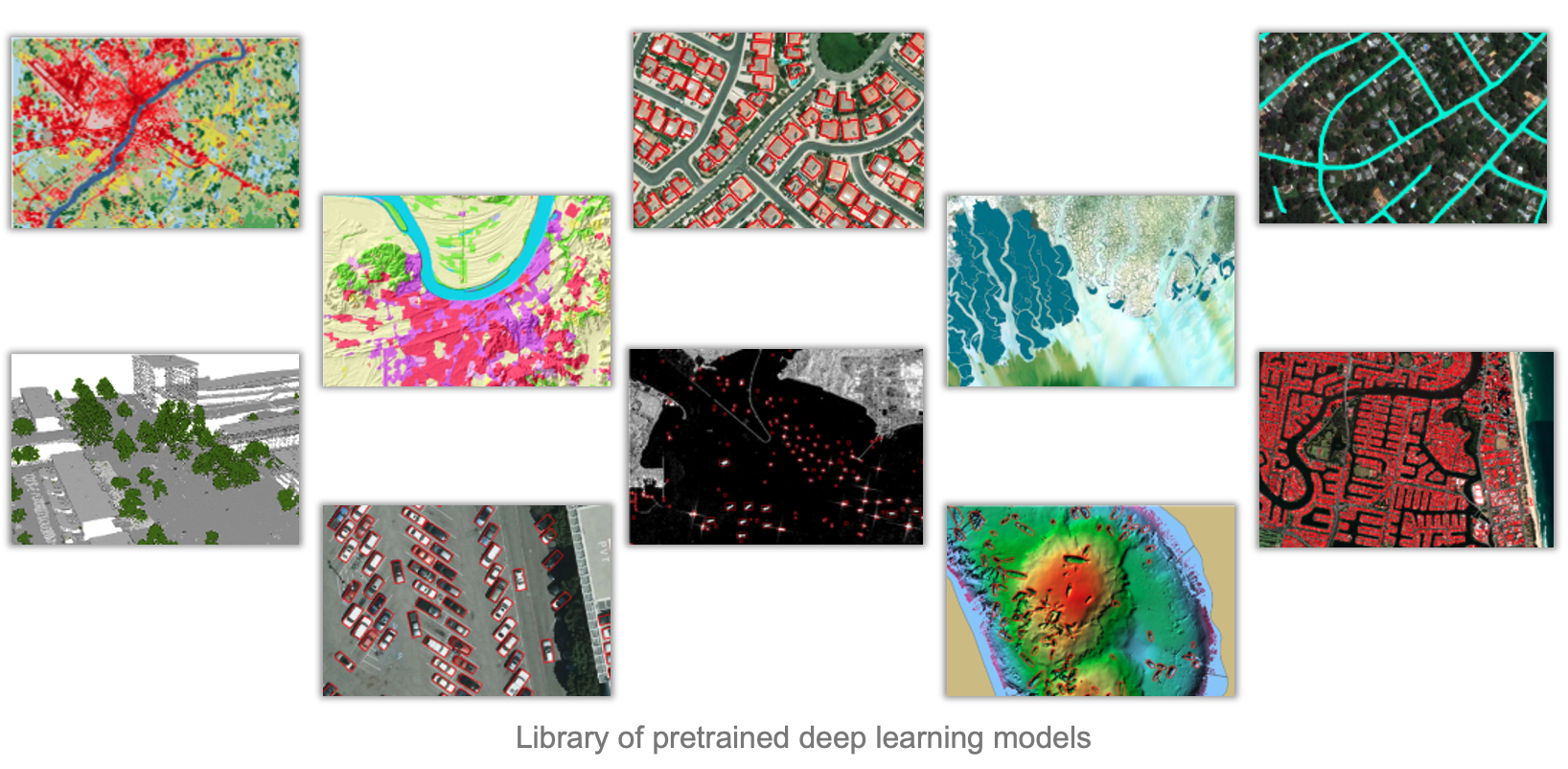 New & improved data types, tasks and experiences
Tools to Support a Range of Workflows 
With our improved deep learning tools in ArcGIS, we now support new tasks such as change detection, and object tracking as well as new data types such as street view imagery, motion imagery and point cloud data.  
We updated tools to capture training samples, export training data, and train models, to use with imagery, 3D (includes enhancements to 3D Basemaps solution), point clouds, features, text, and video (object tracking). Furthermore, the labelling tool is simplified to support object classification and motion imagery workflows.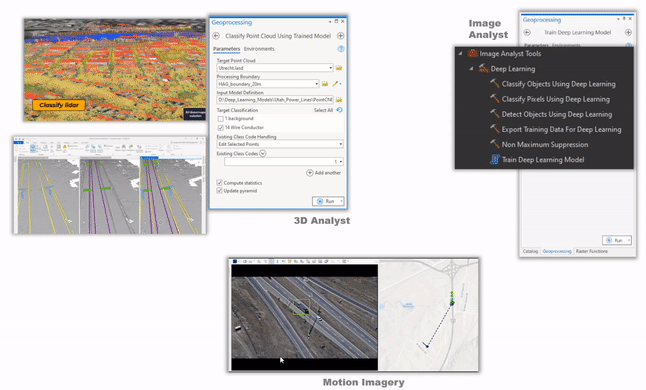 SaaS Offering
One of the biggest updates to our deep learning story this year is taking our deep learning capabilities to the web – ArcGIS Image for ArcGIS Online. Tasks such as pixel classification, object classification and object detection are now natively supported through the web. Users no longer need to worry about maintaining and deploying infrastructure by using a secure, scalable, and performant cloud environment managed by Esri.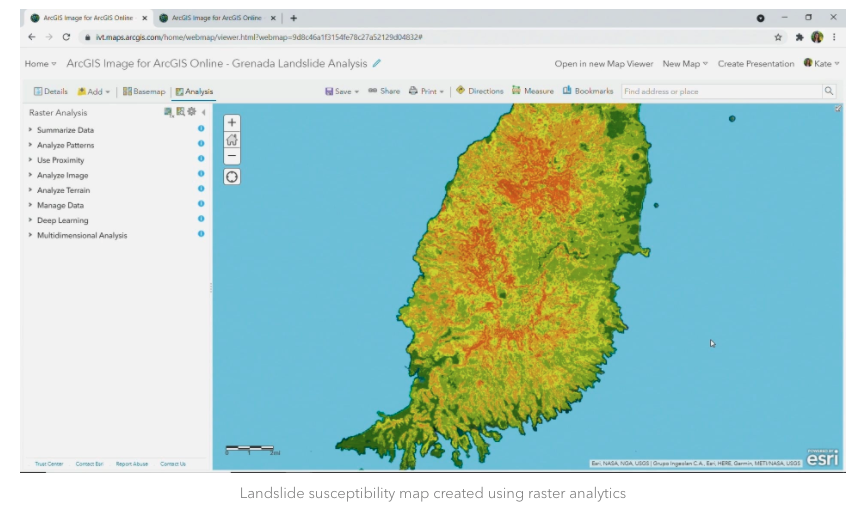 For our developers and data scientists
The arcgis.learn module of the Python API provides a code first approach to deep learning. It is a unified API that works across imagery and video, 3D, point cloud, text, tabular and time series data. This module has been enhanced to integrate with the latest deep learning models for object detection and pixel classification. We have also added several enhancements including AutoML capabilities that enable training highly accurate models in a purely automated manner. In addition to model improvements, the new support for model explainability provides additional clarity for a model's prediction, thereby increasing user trust in AI model adoption.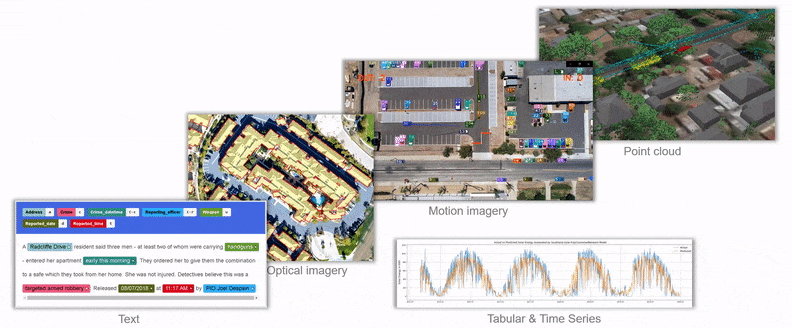 Summary
With new and updated deep learning samples, guides, and technical blogs, you can review how to use our capabilities to its maximum potential. Our user stories also highlight industry specific examples of how others have maximized the value of their imagery using tools available in ArcGIS.  
With all these changes, 2021 has been a very interesting and productive year – our new and enhanced capabilities have been focused with your workflows in mind. We are looking forward to even stronger 2022!  
Resources
List of pre-trained models in Living Atlas 
Object tracking in motion imagery