Join the ArcGIS Business Analyst team at the Esri Developer Summit scheduled for March 8 -11, 2022. The Esri Developer Summit is an in-person event designed to show users how to build cutting-edge apps using advanced mapping and demographics technology. The Business Analyst team is excited to deliver technical sessions, collaborate with other teams and meet with the growing Business Analyst community!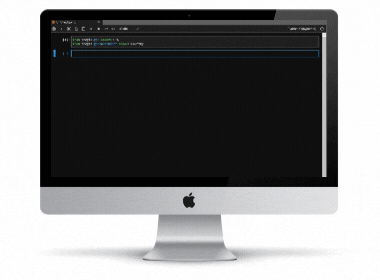 Before we begin, have you registered for the Esri Developer Summit? If not, head over to the registration page and follow the steps!
What is ArcGIS Business Analyst?

ArcGIS Business Analyst helps you make smarter decisions for market planning, site selection, and customer segmentation by combining demographic, business, lifestyle, spending, and census data with map-based analytics. Business Analyst demographic mapping software helps you identify underperforming markets, pinpoint the right growth sites, find where your target customers live, and share the analysis across your organization as accurate infographic reports and dynamic presentations.
What data is included with ArcGIS Business Analyst?


ArcGIS Business Analyst leverages data through the ArcGIS GeoEnrichment Service and locally installed data. You can access tens of thousands of variables describing demographics, consumer spending, market potential, businesses, drive-time analysis, purchasing power and much more for countries and markets around the world. With ArcGIS Business Analyst data, you can combine these datasets with your own proprietary data to gain deeper insights into your areas of interest, support better decisions and achieve your organization's goals.
To learn more about data included in ArcGIS Business Analyst, visit our Data and Infographics page.
Connect with the ArcGIS Business Analyst team
We can't wait to meet you! Come find our ArcGIS Business Analyst work area, located within the ArcGIS Apps area in the main Expo area. We're looking forward to answering your questions and telling you how you can access global data and demographics in ArcGIS Business Analyst.
Hosted Lunches: March 8 -11, 11:30 a.m. – 1:00 p.m.
Meet the Teams Social: Tuesday, March 8, 6:30 p.m. -8:30 p.m.
Designated Business Analyst Work Area: Tuesday, March 8, 1:00 p.m. – 6:30 p.m. | Wednesday, March 9, 10:00 a.m. – 6:00 p.m. | Thursday, March 10, 10:00 a.m. – 4:00 p.m.
Outside of these hours, you can contact us at businessanalyst@esri.com
Technical Workshops

What's New in Big Data Toolkit & Road Ahead | Tuesday, March 8, 5:30 p.m. – 6:30 p.m. PST | Technical Session
Come and learn about the new capabilities added to Big Data Toolkit! Big Data Toolkit is a software solution from Professional Services that helps users transform massive spatial data into manageable information. One of the new features includes an overview of ArcGIS Business Analyst's GeoEnrichment data capabilities, which allows data scientists to perform advanced analytics.

Customer-Centric Analysis and Forecasting at Scale: Applications and Workflows using Big Data Toolkit, Business Analyst, and Human Movement Data | Wednesday, March 9, 11:15 a.m. – 11:45 a.m. PST | Demo Theater Presentation
Learn how to address common business problems through demand forecasting, trade area analysis, and site selection. With Big Data Toolkit and the ArcGIS Business Analyst extension to ArcGIS Pro, take a data-driven approach by integrating demographic and market variables to run analysis at scale.

Where to Locate the Next Store? Site Selection with ArcGIS Business Analyst Has an Answer! | Wednesday, March 9, 1:00 p.m. – 1:30 p.m. PST | User Presentation
MBA research project: Site selection for small retail stores using sustainable and location-driven indicators in Business Analyst & ArcGIS Pro. This project compares traditional site-selection indicators (such as property size, proximities, competition, and demographic profiles) with novel site-selection indicators (e.g. environmental sustainability performance and Tapestry data) and their impact on business performance, measured by foot traffic.

ArcGIS Business Analyst for Data Science using the ArcGIS API for Python | Thursday, March 10, 4:00 p.m. – 5:00 p.m. PST | Technical Session
With ArcGIS Business Analyst integrated with ArcGIS API for Python, it is now possible to discover demographic data programmatically and easily. In this session, you will learn how to get started with ArcGIS Business Analyst and perform big data analysis to gather unique insights.

Getting Started with GeoEnrichment | Friday, March 11, 10:00 a.m. – 11:00 a.m. PST | Technical Session
GeoEnrichment is the process of enhancing existing data with additional location-based information about people and places in a specific area. Through Esri's REST API and Python SDK, you can acquire this context as lists of location-based attributes, as GeoJSON polygons describing area boundaries, and as data-driven reports and infographics. Once acquired, the context can be used to support mapping and more.
To view the 2022 Esri Developer Summit detailed agenda, click here.
Additional Resources
We can't wait to meet you at the 2022 Esri Developer Summit! Below, you can find additional links you may find useful: