In this November 2023 release, we've enhanced ArcGIS Excalibur to include two new layer types to expand what kinds of imagery you can visualize and analyze. Meet the new video layer, powered by ArcGIS Video Server, and the oriented image layer to access handheld, street side, and other inspection imagery.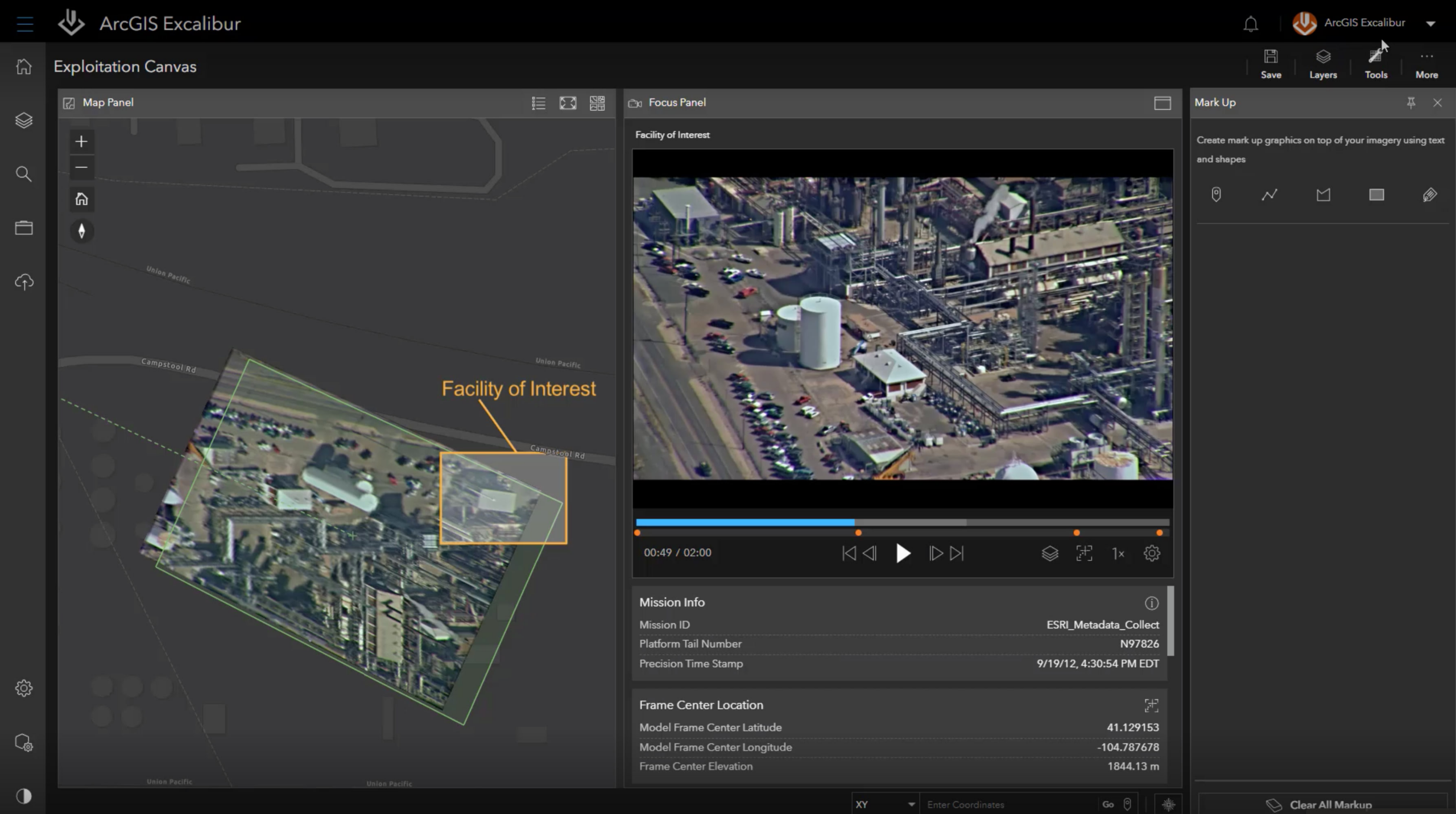 ArcGIS Video Server is here! 
The wait is over, analysts can now use video in ArcGIS Excalibur as part of their imagery analysis workflows. When paired with the new ArcGIS Video Server, users will be able to search for, access, and stream live or archival video with geospatial and temporal context. Publish a video layer and then view with a video player and its corresponding telemetry in map.  
Choose from a variety of player controls such as pause, fast forward, rewind, change playback speed, or use markers to jump to important points in the video. Also, this integration comes with some exciting new video analysis tools. Capture a single frame from the video as a still image to perform further analysis on or to download as a jpeg file and share.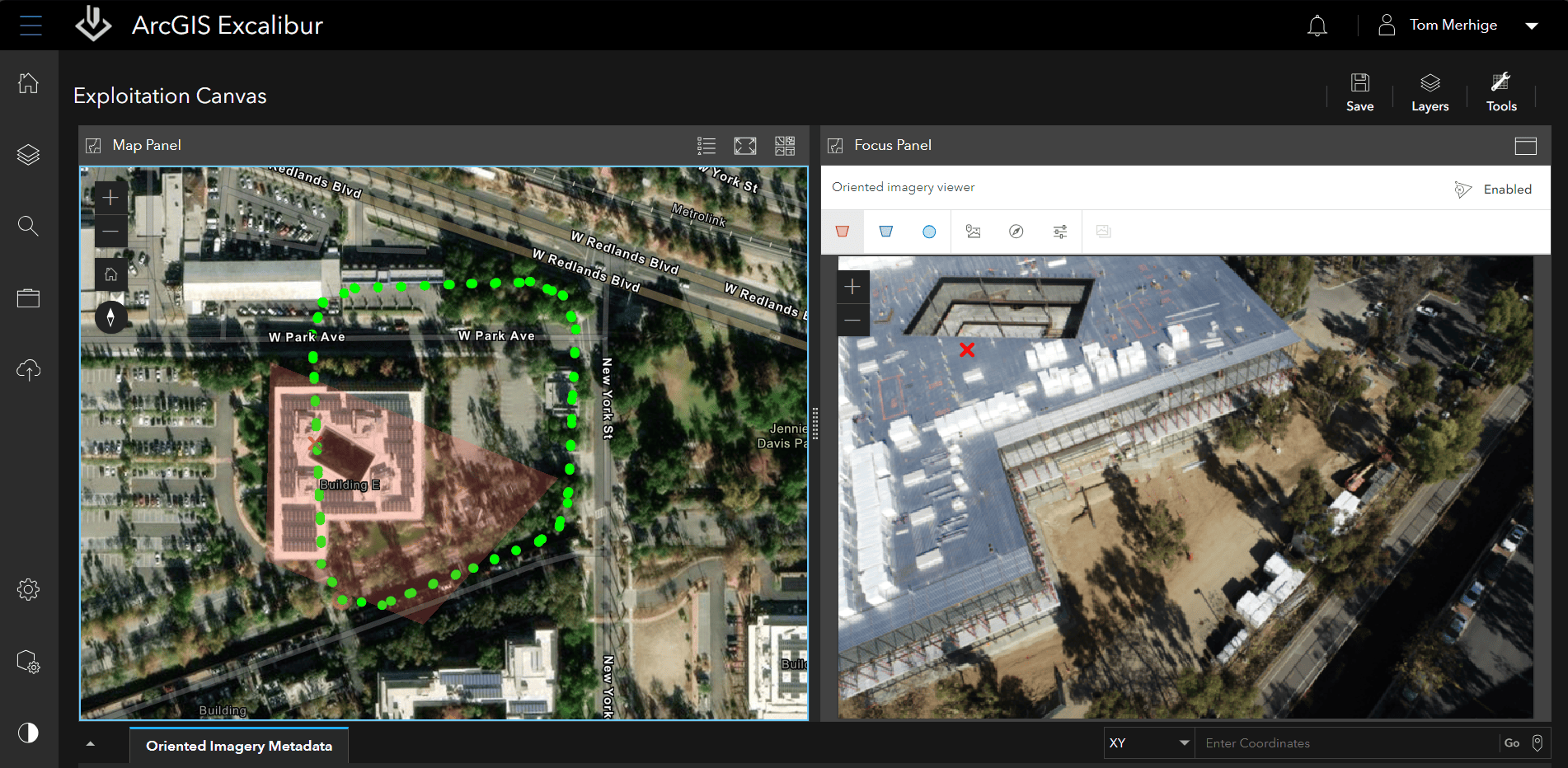 Use the new Oriented Imagery Layer to view handheld and street-side images
Video layers are not the only new layer type that this release will include. ArcGIS Excalibur now supports oriented imagery layers to help manage and visualize imagery taken from any angle. Expand the range of imagery sources and perspectives in your GIS to include street-level images, images from mobile devices, high oblique drone imagery, close-range inspection images, and more for remote inspection workflows in Excalibur.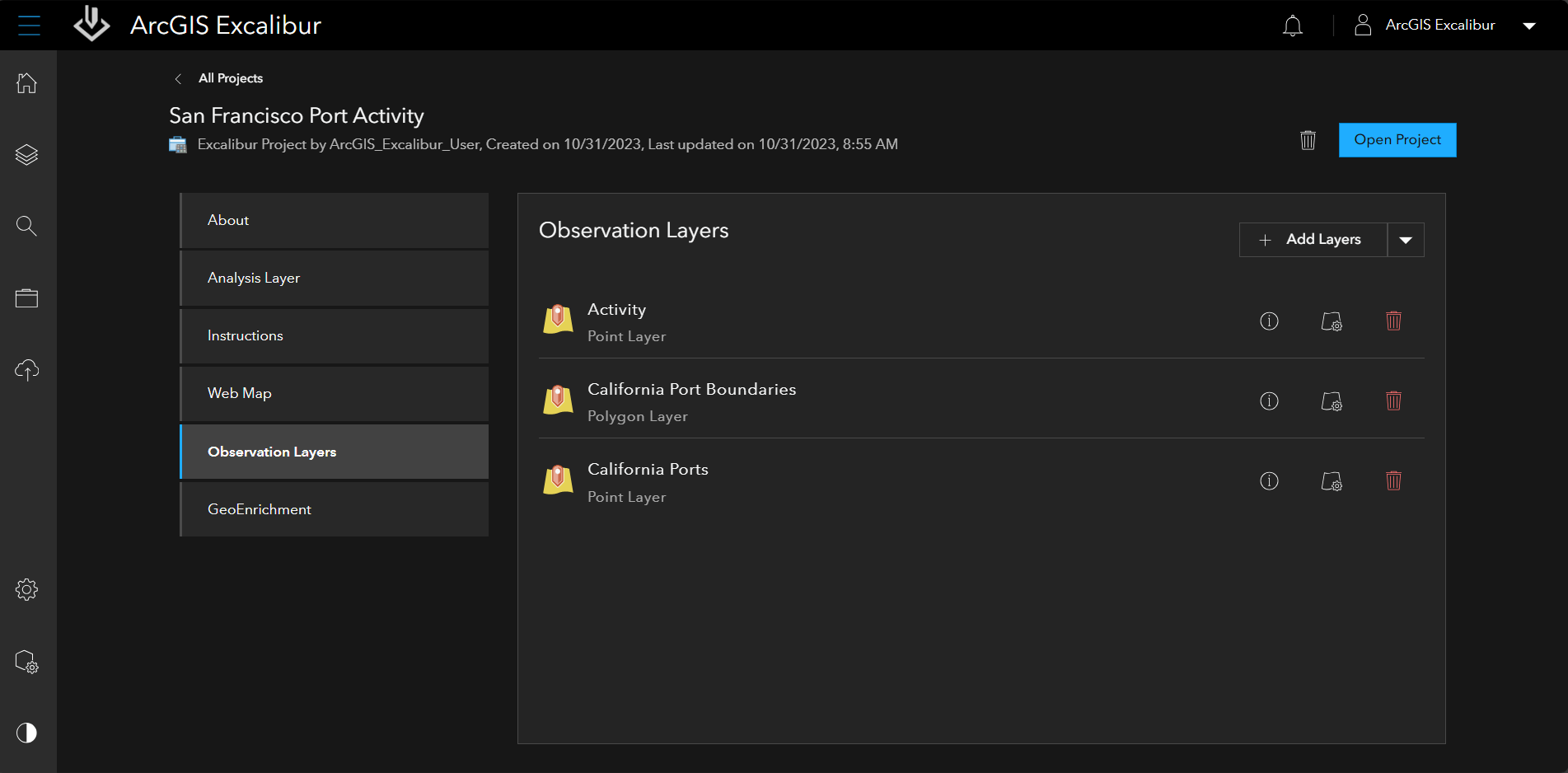 Take quality control to a new level with streamlined Observation Collection and Excalibur Projects
We've changed the way users can collect observations to be more efficient. You can now copy observations in batches into authoritative layers to access in your ArcGIS portal at any time. This allows you to either select an existing layer or define an observation layer through an intuitive user interface. This includes setting sharing permissions, creation of custom fields, and setting rendering properties within the Project. 
Also, you can now customize your project management experience in Excalibur. Easily add and remove capabilities in an Excalibur Project. 
We're here to help you.  Visit the ArcGIS Excalibur Webpage to get resources that will help get you started. Ask us questions and help us grow our community on Esri Community.