Happy Star Wars Day and may the fourth be with you!! To help celebrate the festivities for one of our favorite science-fiction series, we're proud to announce the release of ArcGIS Monitor 2023.1!! This release is a minor update that has some new functionality, UI/UX improvements, and several bug fixes.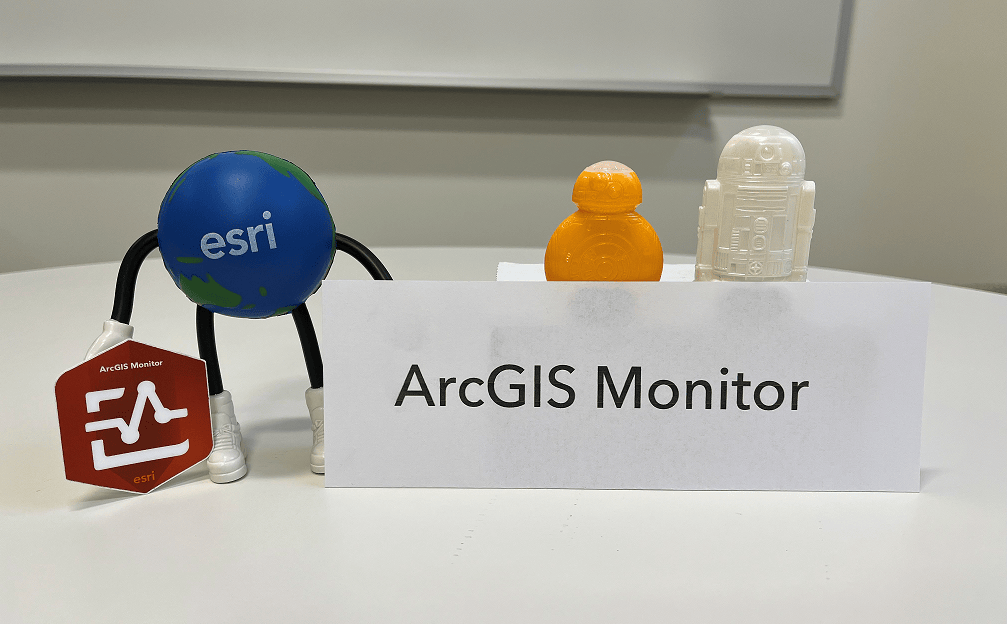 ArcGIS Monitor enables holistic monitoring of ArcGIS Enterprise and its underlying infrastructure. Monitor collects data metrics on an enterprise GIS deployment and provides alerting, notifications, and reporting capabilities. It helps GIS managers and administrators ensure their enterprise GIS is working efficiently and can reduce and prevent system downtime.
Feature highlights of ArcGIS Monitor 2023.1 include:
Create labels during component registration
Update the connection details for registered components
Batch assign/remove labels for components in the Monitoring tab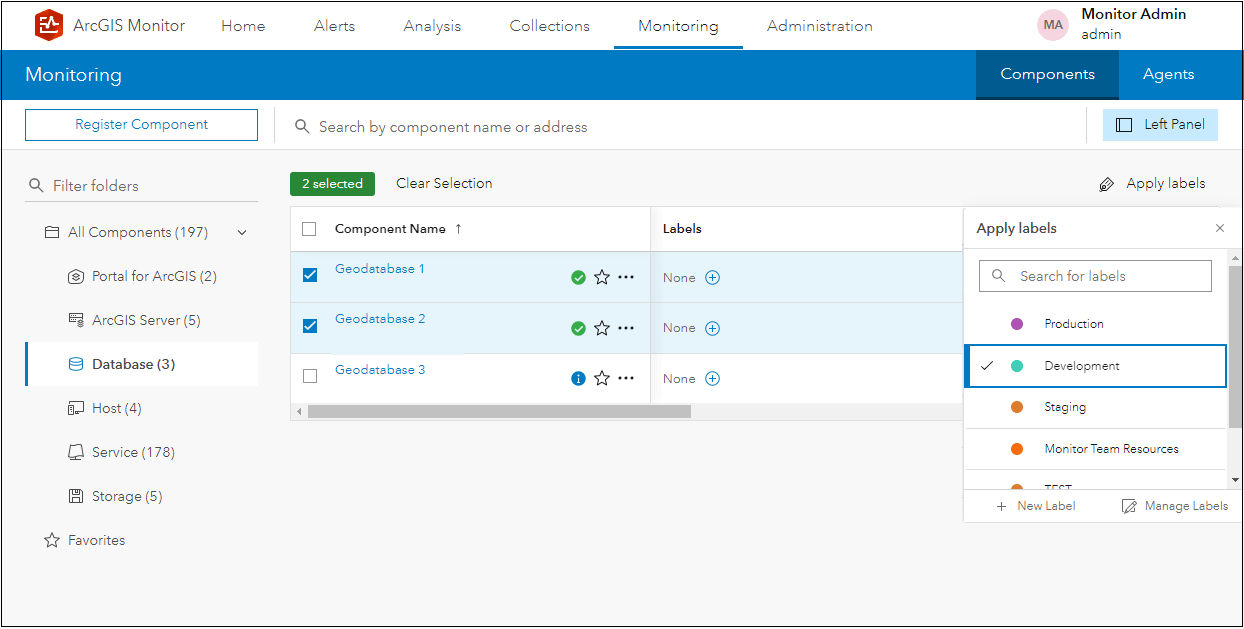 Select multiple components and bulk assign/remove labels.
New data metrics:

For Windows hosts

Remote desktop / terminal processes
ArcGIS Pro, ArcMap, and ArcCatalog processes (applicable when running ArcGIS desktop in VM deployments)

For Windows and Linux hosts

Pagefile and swap memory
Disk utilization

Many UI/UX enhancements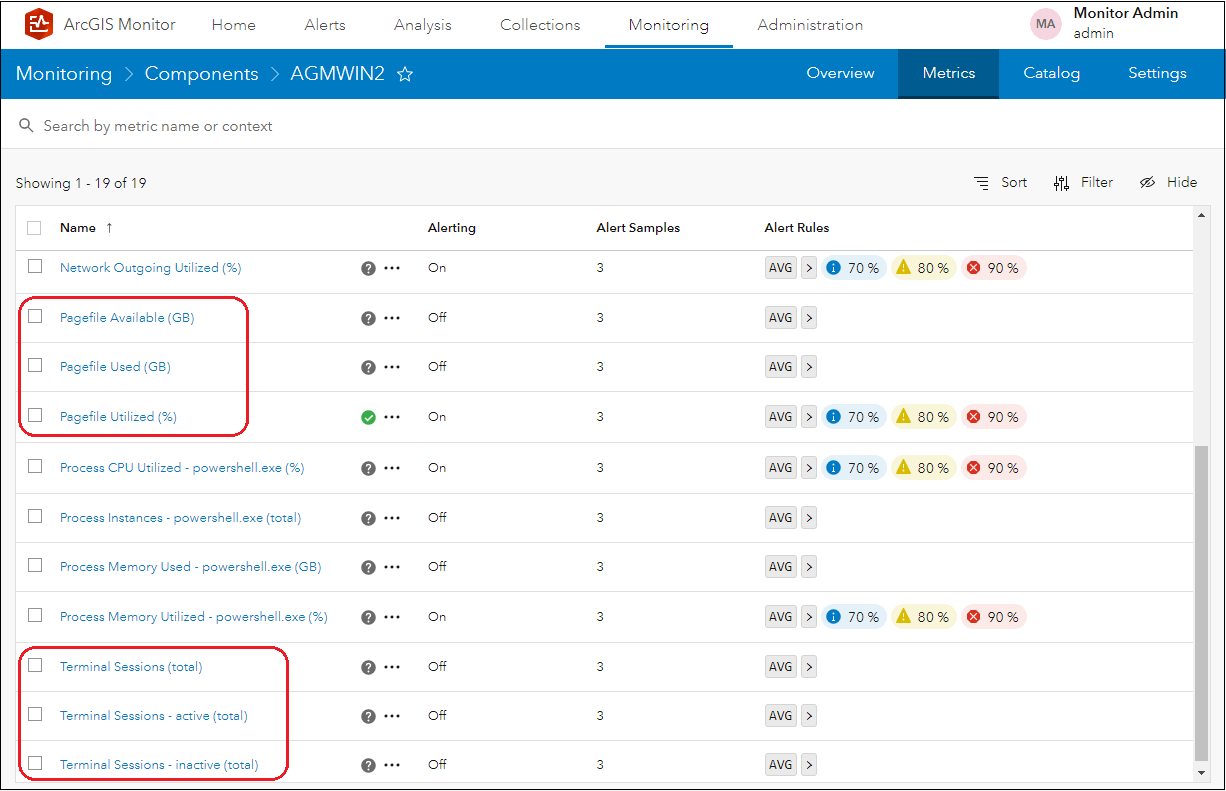 Some new data metrics reported for host machines.
A complete list of updates are listed in the ArcGIS Monitor 2023.1 release notes.
If you're an organization using ArcGIS Enterprise and would like to better manage its deployment and prevent / reduce system downtime, we encourage you to explore ArcGIS Monitor. Please see this blog to review some Monitor customer success stories.
To learn more and connect with us about ArcGIS Monitor 2023.1, please visit:
Sincerely,
The ArcGIS Monitor team