Administering and maintaining an enterprise GIS can sometimes be challenging, especially if an organization does not have IT expertise, or as the enterprise GIS capabilities scale and grow over time. It is important to ensure the enterprise GIS has quality system performance and health, in order to minimize and prevent system downtime.
GIS managers and administrators can use ArcGIS Monitor for holistic monitoring of ArcGIS Enterprise and its underlying infrastructure. Monitor collects data and information on an enterprise GIS deployment and provides alerting, notifications, and reporting capabilities. It enables managers and administrators to proactively manage ArcGIS Enterprise and ensures it effectively supports business workflows (from an IT perspective).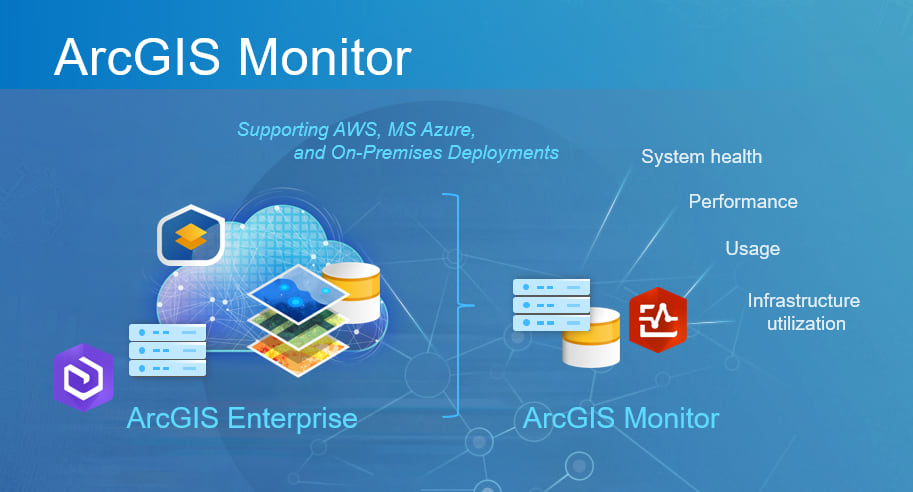 ArcGIS Monitor helps operate and manage ArcGIS Enterprise implementations by providing actionable insights into system health, performance, and usage. Monitor allows you to:
Allocate appropriate system resources
Collect quantitative metrics on enterprise GIS assets
Investigate performance issues
Scale the system; justify system resource requests
Improve communication among GIS, IT, business, and management stakeholders
The ArcGIS Monitor team is excited to announce the release of ArcGIS Monitor 2023, a next generation release with a completely new architecture and internal framework. Feature highlights include:
Redesigned and improved UI/UX experience
Installation support on Windows and Linux
Internal repository uses PostgreSQL; no longer based on MongoDB
Register and monitor enterprise GIS resources such as: hosts, databases, geodatabases,
GIS servers, web services, and enterprise portals as components
Dynamically organize components via collections based on business needs
Labeling allows flexible annotation of monitored components
Improved and more flexible data metrics display capabilities
Additional configuration options when setting up alerts, notifications, and incidents
Subscribe to events and transmit them via email or webhooks via notifications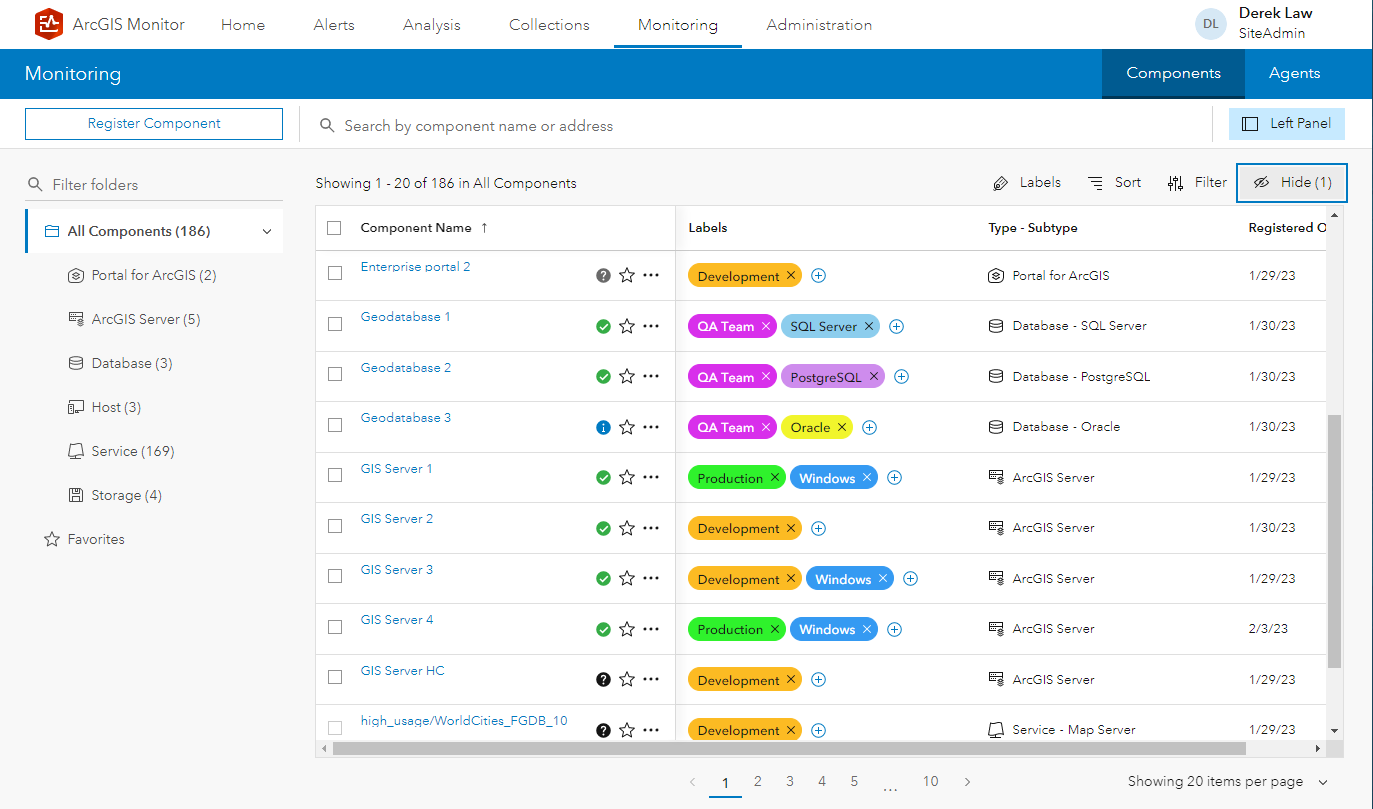 Register different enterprise GIS resources with ArcGIS Monitor as components.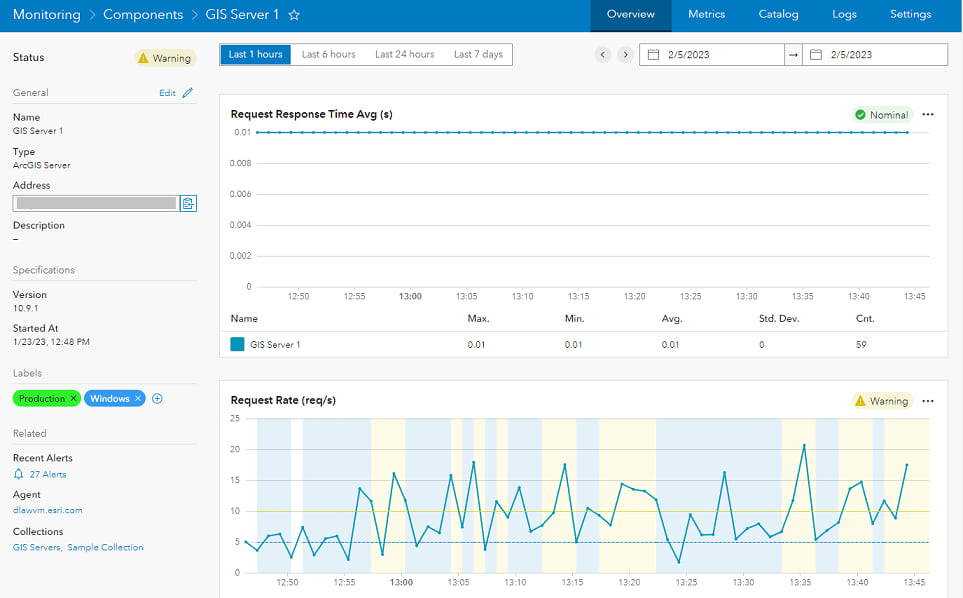 View data metrics on your enterprise GIS assets, such as GIS servers.
Organizations, irrespective of the size of their deployment, who want to:
better manage their ArcGIS Enterprise deployments;
ensure their systems are working efficiently and optimally; and
proactively manage their enterprise GIS to mitigate system downtime;
should take advantage of ArcGIS Monitor. Its comprehensive capabilities are uniquely tailored to work with ArcGIS and can fit into any organization's existing monitoring ecosystem.
Organizations across multiple industries are already leveraging ArcGIS Monitor for their ArcGIS Enterprise performance management. Below are a few success stories:
To learn more and connect with us about ArcGIS Monitor 2023, please visit:
Sincerely,
The ArcGIS Monitor team