Let's kick things off with a detailed view of what's new in ArcGIS Dashboards on ArcGIS Enterprise 11.2 and then look at some of the big updates from some of the other recent releases of ArcGIS Dashboards on ArcGIS Enterprise.

Mobile Dashboard Views
ArcGIS Dashboards on ArcGIS Enterprise 11.2 introduces an additional mobile dashboard view. Now you can create a single dashboard with both a desktop and a mobile view. The views are optimized for the screen size of the device used, which helps ensure an optimal user experience when viewing a dashboard.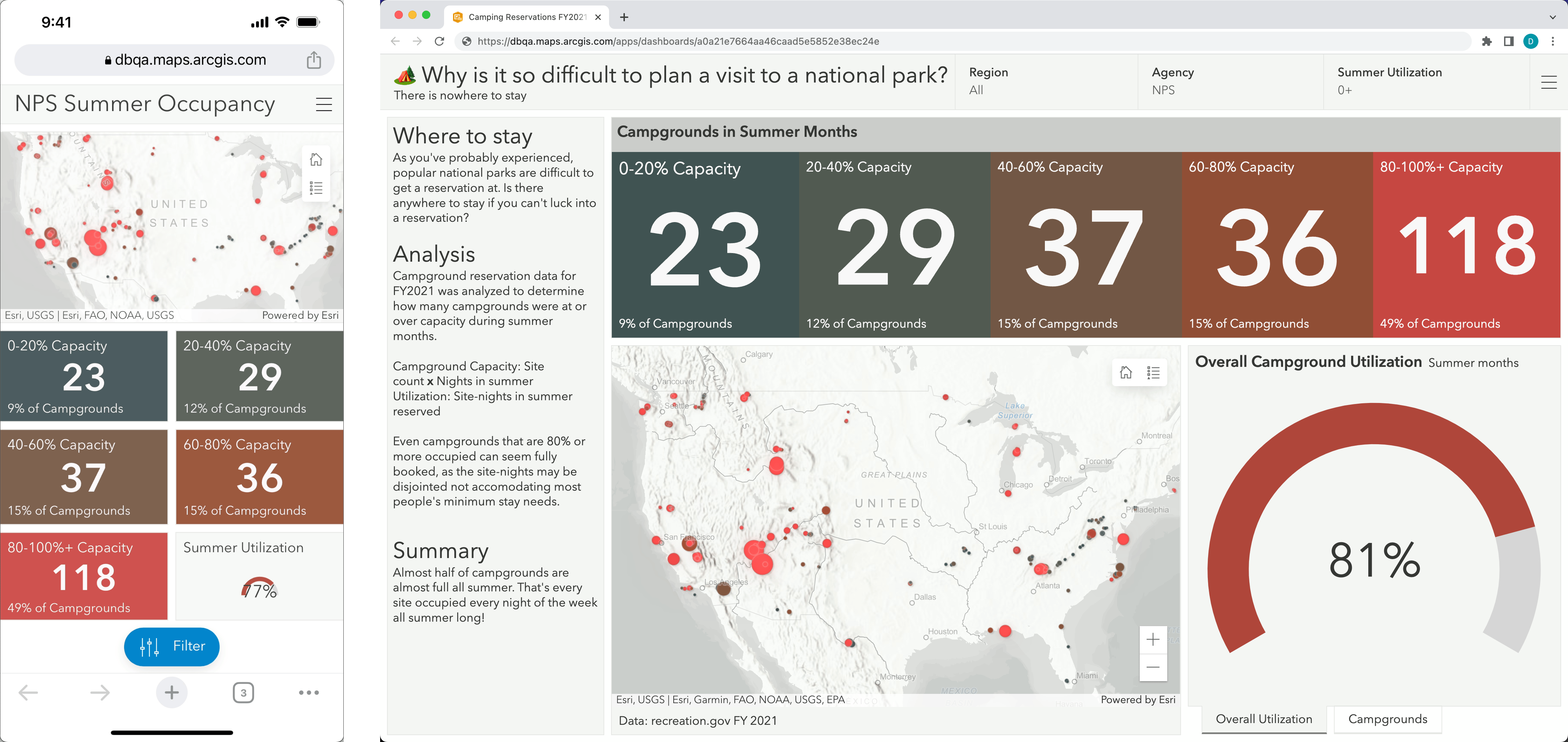 Map Selection
We have streamlined the map selection process. Select features more intuitively by clicking directly on the features. Configure layer actions, so when dashboard users click features on the map, it will automatically initiate actions. We've also expanded our set of selection tools, to allow users to select multiple features at once.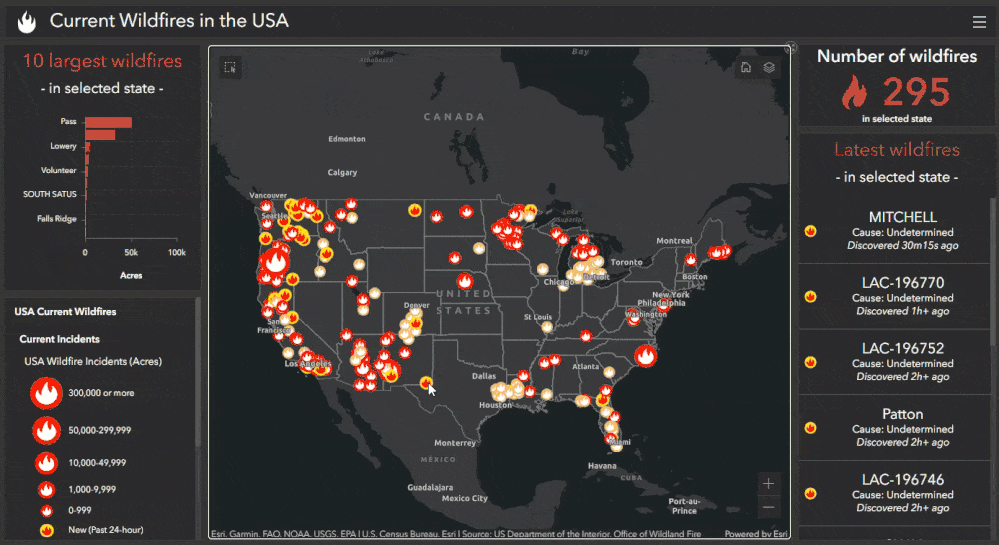 Accessibility
Accessibility has been improved with better keyboard navigation, improved screen reader support, and focus management. We have also introduced the ability to configure the accessible name for each element on your dashboard, this is what is read aloud when using a screen reader.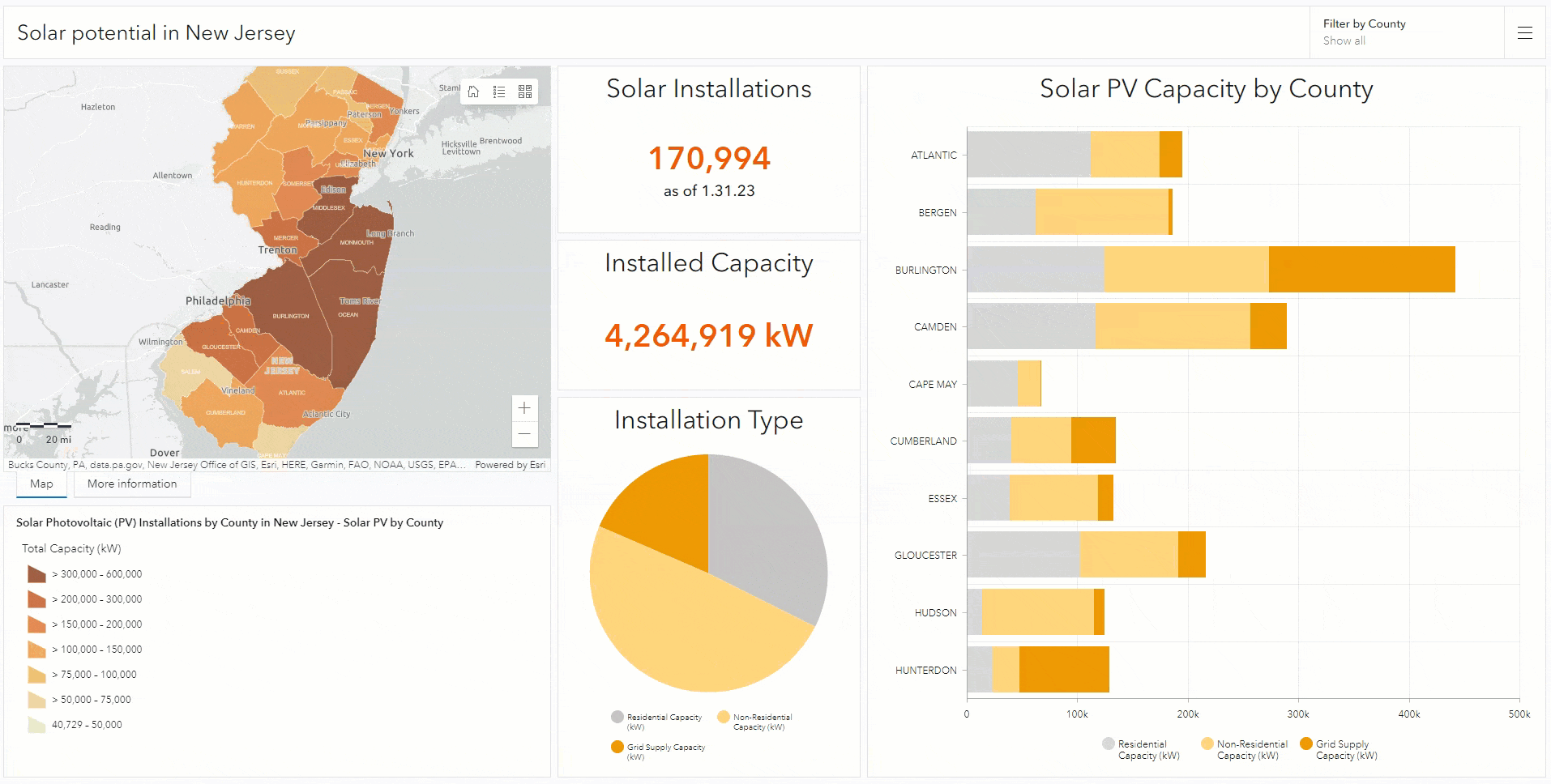 Data Download
Dashboard creators can now enable the download of source data from a dashboard element without requiring a log in.
Map Layer Data Sources
Elements with data sources based on a map layer are no longer affected when you delete that map element.
Arcade
The ArcGIS Arcade expression editor updates save you time by featuring autopopulated code suggestions, a robust function search, and flags for errors. We have delineated the advanced formatting of dashboard elements into the different element profiles: list, table, and indicator specific profiles. Need a refresher for using Arcade for ArcGIS Dashboards? Check out this helpful tutorial!
Map Element
We've added the Find my location and Compass options for the map element.

ArcGIS Dashboards Before 11.2
We've looked at some of the features that are available with the new 11.2 release of ArcGIS Enterprise, now we'll switch gears and walk through summaries of some of the prior releases for ArcGIS Dashboards. Here is a look at some highlights and features that came to each release of ArcGIS Dashboards on ArcGIS Enterprise from 11.1 to 10.6.
(See the original release blog here)

Create a Dashboard Today!
ArcGIS Dashboards is an easy-to-learn dashboard creating web app, included with your ArcGIS Enterprise licensing. Regardless of which version of ArcGIS Dashboards you are using, start making dashboards today! Try out this free step-by-step tutorial to learn the basics of building a dashboard, or get hands-on instructor-led training with this course. Take advantage of your ArcGIS Enterprise investment by using ArcGIS Dashboards.