Managing field operations can be a pretty daunting task. Not only do you have to manage workers in the field, coordinate schedules, keep track of equipment, and respond to unplanned events, you also need to maintain level of service commitments and do so in compliance with health and safety regulations.
Organizations are moving away from traditional paper and pen approaches and embracing apps deployed to their smartphones and tablets. Esri provides a suite of apps designed for field operations: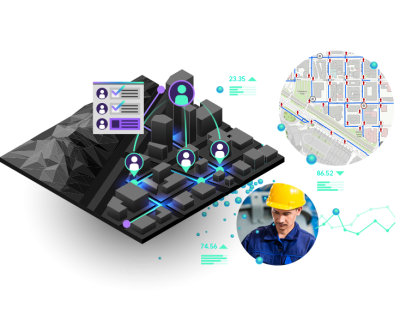 You can learn more about Esri's approach to field operations on our website.
Field Workforce changes coming with COVID-19
COVID-19 is demanding change in the workplace and government agencies like OSHA (Occupational Safety and Health Administration) are providing guidance and resources for employers and workers on the control and prevention of COVID-19. We've been hearing from organizations that their field operations are starting to adapt and change as well.
This may include:
Establishing flexible work hours with staggered shifts to ensure a healthy, distributed workforce.
Minimizing interaction between drivers and customers by leaving deliveries at loading docks, doorsteps, or other locations that mitigate person-to-person exposure.
Using personal vehicles to enforce social distancing guidelines.
Starting work from home locations rather than meeting at the office or garage at the start of each day.
Requesting that employees check-in each day to provide status and health information and encouraging workers to report health and safety concerns.
Field apps provided by Esri can help ease these transitions. Tracker can improve operational awareness by showing you where your workers are and where they have been. Likewise, Workforce can provide a digital "to do list" that includes daily start times and locations, distribution locations for protective equipment, and work assignments.
You can read about how Esri is supporting our users and community at large to monitor, manage, and communicate the impact of the outbreak from our COVID-19 website. As organizations recover from COVID-19, new opportunities and needs are emerging for field operations. We'd like to hear from you about the changes your organization is experiencing.