What is your training style? Do you like lessons that you can walk through at your own pace? How about seminars that provide recorded software demonstrations. Maybe you're like me and prefer the interaction of instructor-led training. Whatever your preference, Esri has an option that will fit your need.
The Esri Training web site provides several options for getting started. Within the Catalog you can search by keyword, capabilities, product, and learning format. Choose from free options, on site personalized training, and everything in-between.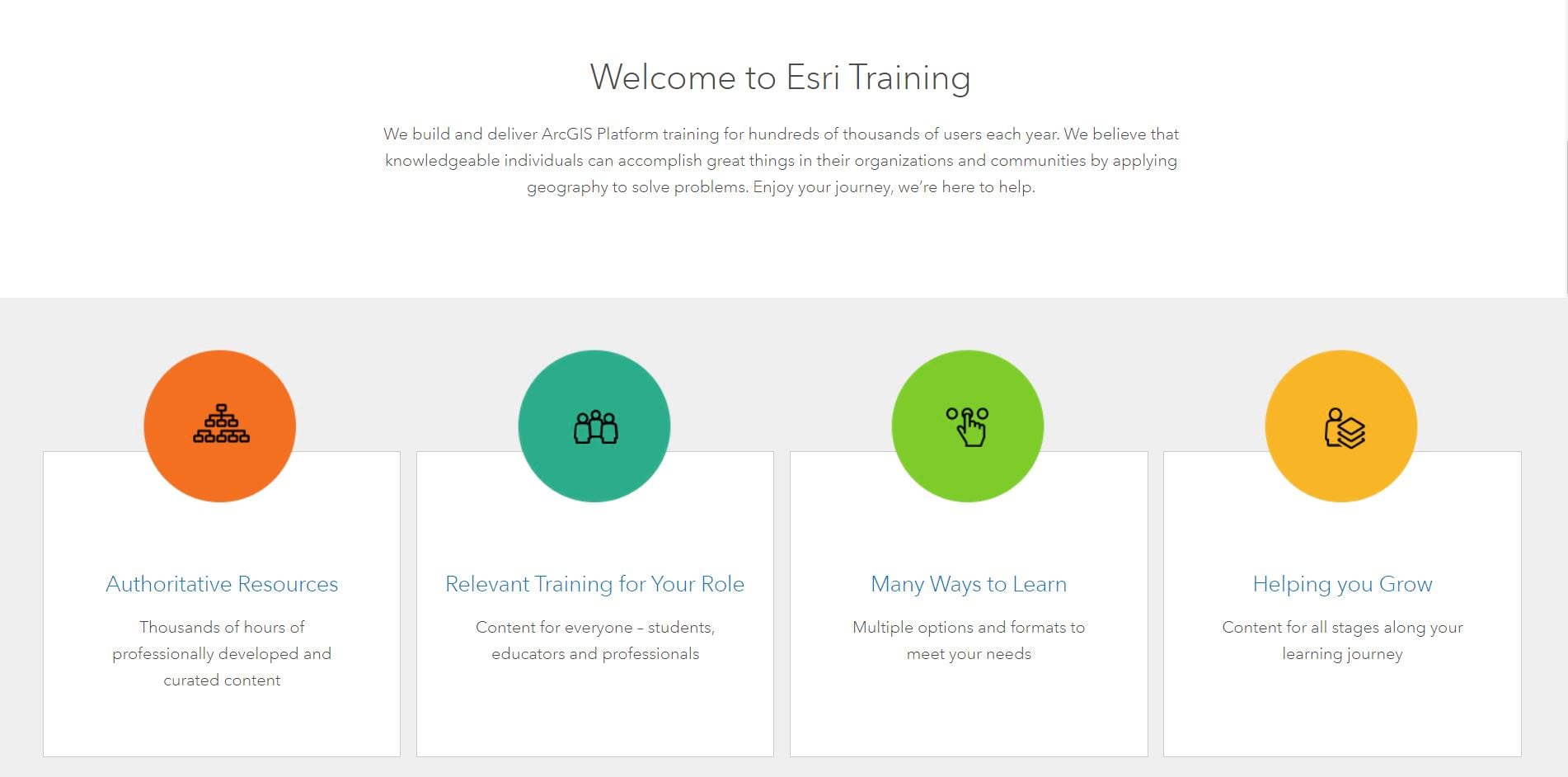 In addition to the training web site, Esri has a team of Training Consultants that can help you develop a training plan. This plan can be focused on an individual or workforce development, allowing your organization to achieve strategic business objectives. Training Consultants will partner with you to provide targeted individual course recommendations, craft workforce development plans tailored to your needs, and integrate people-focused change management best practices.
If you are an Esri customer with current maintenance for an Esri Qualifying Product you have access to e-Learning: unlimited, organization-wide access to our large collection of self-paced e-learning resources. This is a perfect option for those of you that prefer learning at your own pace.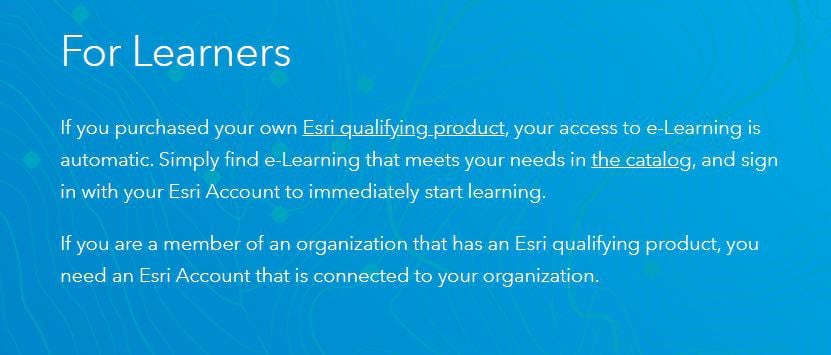 Not sure who your Training Consultant is? Need some help getting started with training? Contact the Esri Training Hotline at GISTraining@esri.com.
Christa Campbell
Industry Specialist – Esri Global Water Practice
Within the wide variety of training resources, there are several training offerings that have been developed with water professionals in mind:
Instructor-Led Training:
Migrating from ArcMap to ArcGIS Pro
Using ArcGIS for Water Utility Workflows
Field Data Collection and Management Using ArcGIS
Arc Hydro: GIS for Water Resources
Hydrologic and Hydraulic Analyses Using ArcGIS
Sharing GIS Content Using ArcGIS
ArcGIS Enterprise: Configuring a Base Deployment
Utility Network – Coming soon
Training Seminars:
Get to Know ArcGIS Utility Network Management
Utility Asset Inspection Using ArcGIS
Tutorials:
Commenting is not enabled for this article.