Note: This blog covers the classic Esri Story Maps. Story authors are encouraged to use the new ArcGIS StoryMaps to create stories. However, Esri will continue to maintain the classic templates for your use. For more information, see the Product road map.

Using My Favorites is an easy way to organize maps, layers, and more when you want these items to be easy to find and access. Favorites are particularly useful when you are working on a specific project, including authoring a Story Map. My Favorites is a way to organize your content, but is unique in that you can choose what you want to add to your favorites, and can quickly add or remove items as needed. See Organize your online life using My Favorites.
Many Story Maps use multiple maps, and a common workflow is to author and finalize your web maps first, then add them to your story using the Story Map builder. Builder is a helper app that guides you through the story map authoring process, and provides tools that enable you to locate the maps and media you want to use. Each builder is unique, since each Story Map is unique. Currently, favorites are supported in the following Story Map builders:
Story Map Journal
Story Map Series
Story Map Swipe & Spyglass
Using the builder, maps can be discovered by searching My Content, My Organization, ArcGIS Online, and also My Favorites. Shown below are the options as presented in the Story Map Journal builder: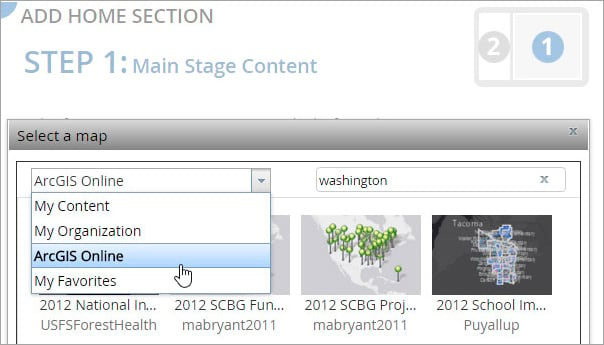 Favorite your maps for quick access
My Favorites can be used to streamline Story Map authoring by organizing the maps you want to use in a single easy-to-access location. Favorite maps by viewing them in Contents, your search results, or the item pages. Click the star associated with the map item to add it to your favorites. Remove maps from My Favorites by clicking the star again.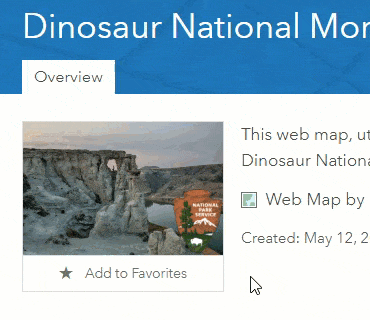 Using My Favorites in the Story Map builder
Once you've added the maps you want to use to My Favorites, they're easy to access in the builder. For Story Map Series or Journal, click Map in the Content section, then choose Select a map from the drop-down list:
For Story Map Swipe & Spyglass, click search: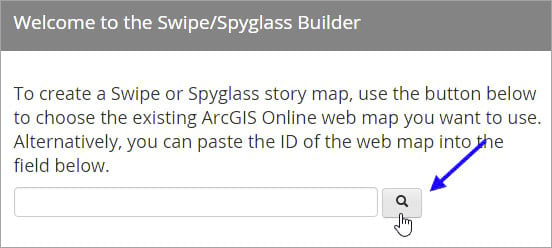 Then choose My Favorites from the drop-down list for easy access to the maps you've selected.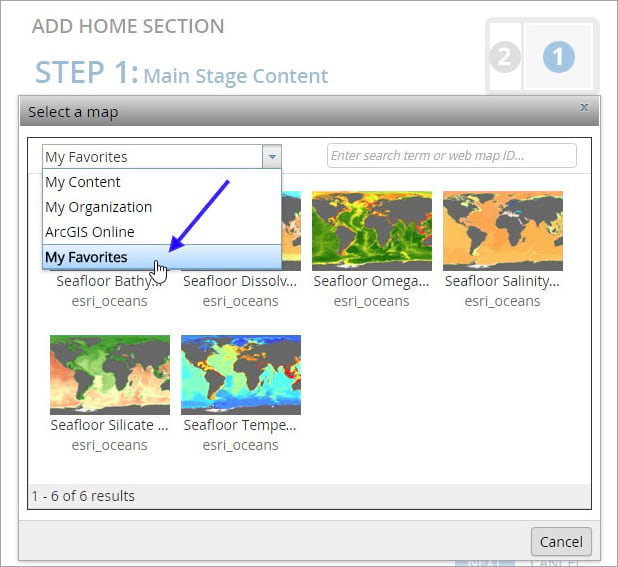 Summary
When you've pre-authored or pre-selected maps for use in your Story Map, using My Favorites makes them quick and easy to access via the builder.
More information
For more information see Item details and Organize your online life using favorites.
This post was originally published on December 29, 2015, and has been updated.
Commenting is not enabled for this article.