Publish to the app stores
Make your apps easily discoverable by publishing to the Apple App and/or Google Play stores. The app stores make it easy for the public to find, download, and receive updates for your apps.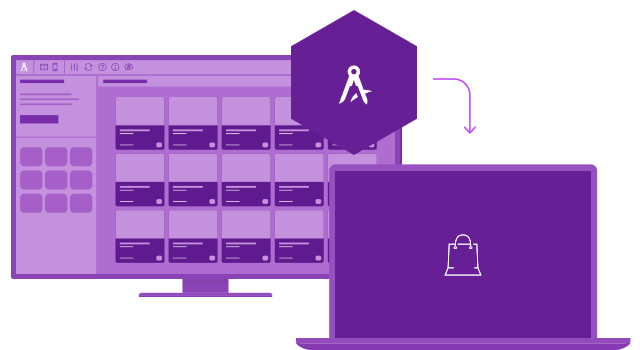 Simplify cross-platform development
Write your app once and let AppStudio take care of building your app for different platforms, including iOS, Android, Windows, Mac, and Linux. Our build service in the cloud simplifies cross-platform development.
Build apps for any purpose
Use AppStudio to bring your app ideas to life. Create public apps to map local parks and trails, provide event information maps, or enable self-guided tours of a city or historical landmark. Get users involved by building apps that crowdsource data for your local government or encourage citizen science data capture for environmental issues.
User-built apps
---
Explore these successful apps built using ArcGIS AppStudio available in the app stores.
Show More