ArcGIS IPS is an indoor GIS that enables real-time positioning and localization inside buildings. It enables multiple use cases such as indoor navigation and wayfinding, location tracking, location sharing, location data collection, and analytical insights. Organizations can use ArcGIS IPS to help executives, employees, contractors, and building visitors become more aware of their indoor environment, independently find their way indoors, improve the indoor experience, get insights into workplace operations, and increase productivity and efficiencies.
Indoor navigation and wayfinding
Find your way to places, people, and assets inside your building in real time. The blue dot represents your current position, showing where you are and what is around you.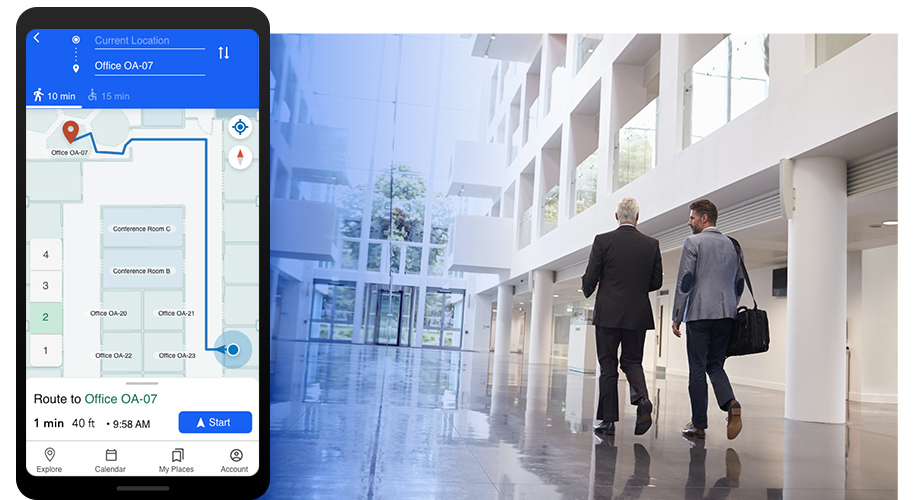 Indoor location sharing
Opt-in to share your live location inside the building with your colleagues, managers, or others to facilitate ad-hoc meetings.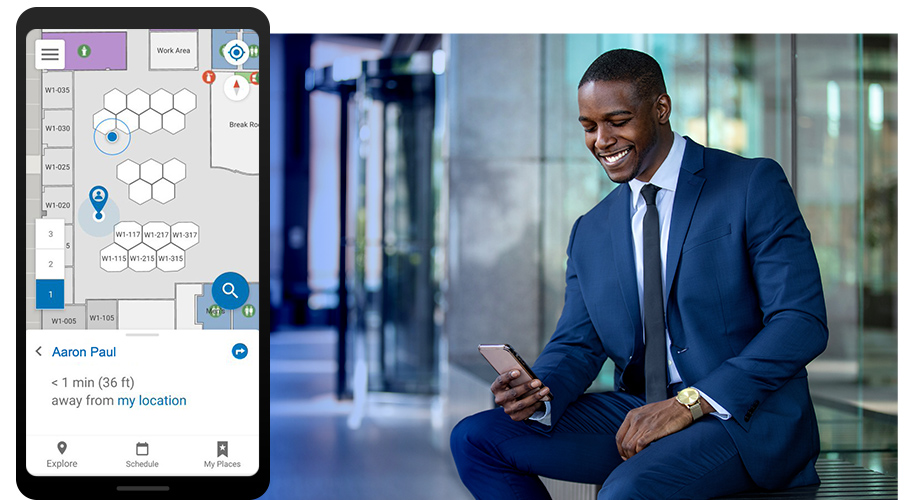 Workforce localization
Know where your workforce is inside the building and enable them to record their walked tracks to improve collaboration, safety, and workforce management.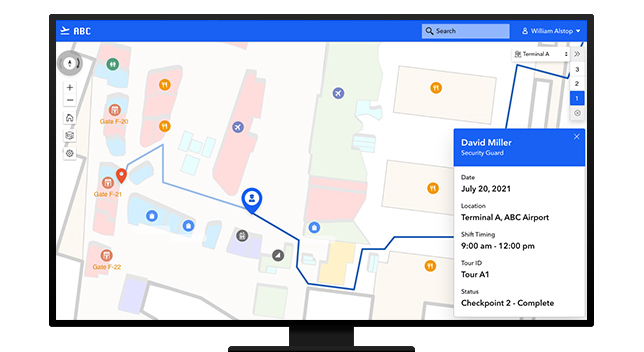 Indoor data collection
Allow your employees and workers to automatically enrich their collected indoor data with accurate location information for improved facility and maintenance management.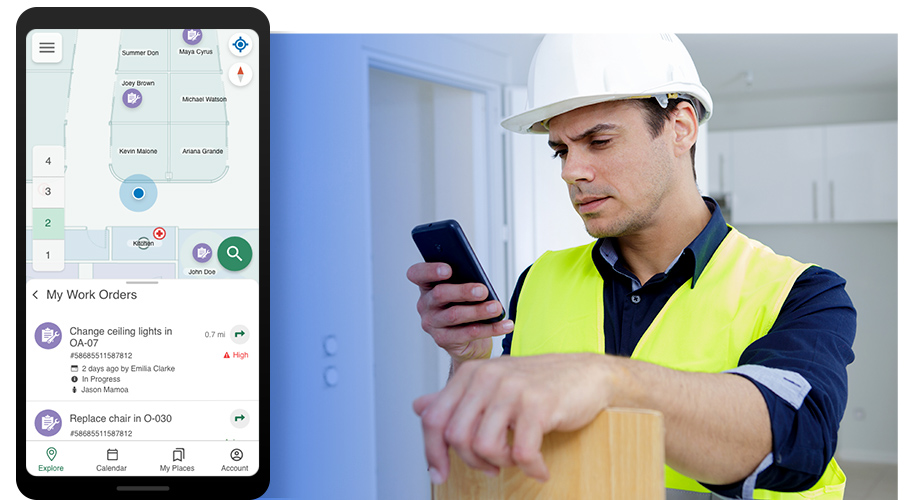 Indoor analytics
Get actionable insights into how occupants and visitors interact with your facility. Understand how to optimize resource allocation, work processes, and space utilization.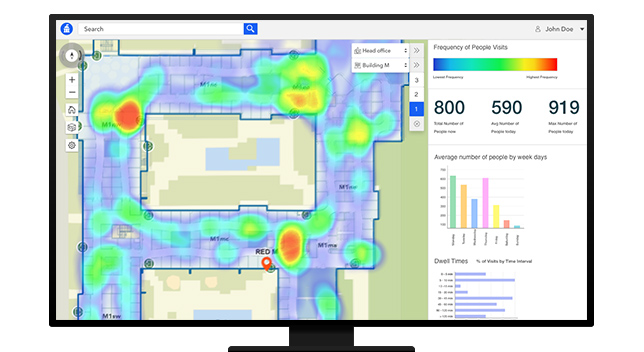 ---
Talk to someone on our sales team
7:00 a.m.–5:00 p.m., Monday through Friday (PT)