2020 was a boom-and-bust year for retailers. While some companies and some segments have struggled with the impact of the COVID-19 pandemic, we have also seen retailers who have reported outstanding results, posting some of the best quarterly earnings results in their histories.
Retail Systems Research (RSR) is a leading voice in retail technology. Their methodology examines capabilities and technology adoption in retail, comparing high performing retailers with their less successful peers to understand the correlation between success and the adoption of capabilities and technology. For the past three years, RSR has conducted research on location intelligence and the use of location technology to support retailers.
This year, against the backdrop of the global pandemic, they've seen a dramatic shift in how winning retailers perceive and value precise location intelligence. The gap between "winners" and "other" has grown significantly.
What is clear in the research; the ability to consume and asses' operations at a hyper-local level is critical. From the ability to assess the health and welfare of their teams and the communities where they operate to understanding how their customers engagement and buying patterns are changing it is critically important to the winner's group in the study. For retailers in the "others" category, it's less so, by significant margins.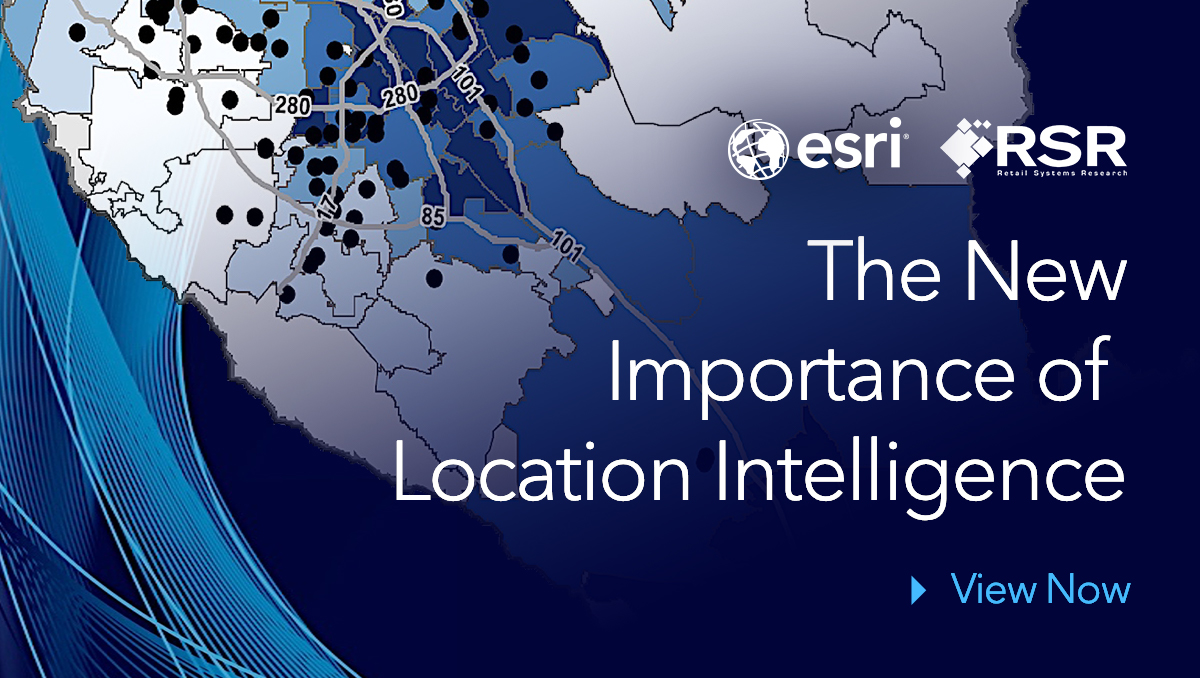 For example, 89% of successful retailers view the ability to assess and stabilize remote operations at a local level as "very important" to their success. Only 65% of retailers who are struggling had the same view.
Looking at how retailers are using location intelligence to inform their execution:
85% of the winners are using location intelligence to monitor and report the status of their faculties. Only 55% of the others are doing so.
74% of the winners are monitoring compliance with local policies with location intelligence vs. 45% of the others.
74% of winners are monitoring their team's health and capacity in local facilities vs only 30% of the others.
The data is clear, location intelligence is a critical component of success for retailers. Included in this report is data about specific sectors in retail and identifies areas of opportunity for both winners and others.
In its conclusion the RSR Report makes several important recommendations-
Move fast, never accept 'normal'. The world continues to change at lightning speed during the pandemic. It's important for business to monitor, understand and react.
Employees are essential Winning retailers care about their teams and their capacity to serve their customers. Dashboards and local data create operational views to inform stakeholders about current local operations.
Fix and enable key omnichannel capabilities– Winners have demonstrated the ability to make fast adjustments to changing business conditions. Retailers who have been slow to adopt these capabilities have found themselves behind. Critical capabilities include:

Enterprise-wide inventory visibility to serve customers across all channels.
Optimization of last mile fulfillment including curbside pick-up and home delivery.
Incorporating local demand models into replenishment forecasts.
Evaluating existing locations and optimizing your locations, make adjustments based on local data.
RSR primarily reports on the retail industry, the information in this report can apply to any business that is consumer facing. The changes in markets brought by the pandemic will continue to impact business in 2021. In turn, the changes businesses make to their operations to be nimble and able respond to disruptions will serve them well long after this event is over.