The Swan River valley, in Montana, is nestled between the Swan Range to the east and the Mission Mountains to the west. The Swan River National Wildlife Refuge, managed by the US Fish and Wildlife Service and covering approximately 1,568 acres, consists of wetland/grassland habitat and deciduous and coniferous forests. Dense stands of reed canary grass are mixed with native reeds and sedges.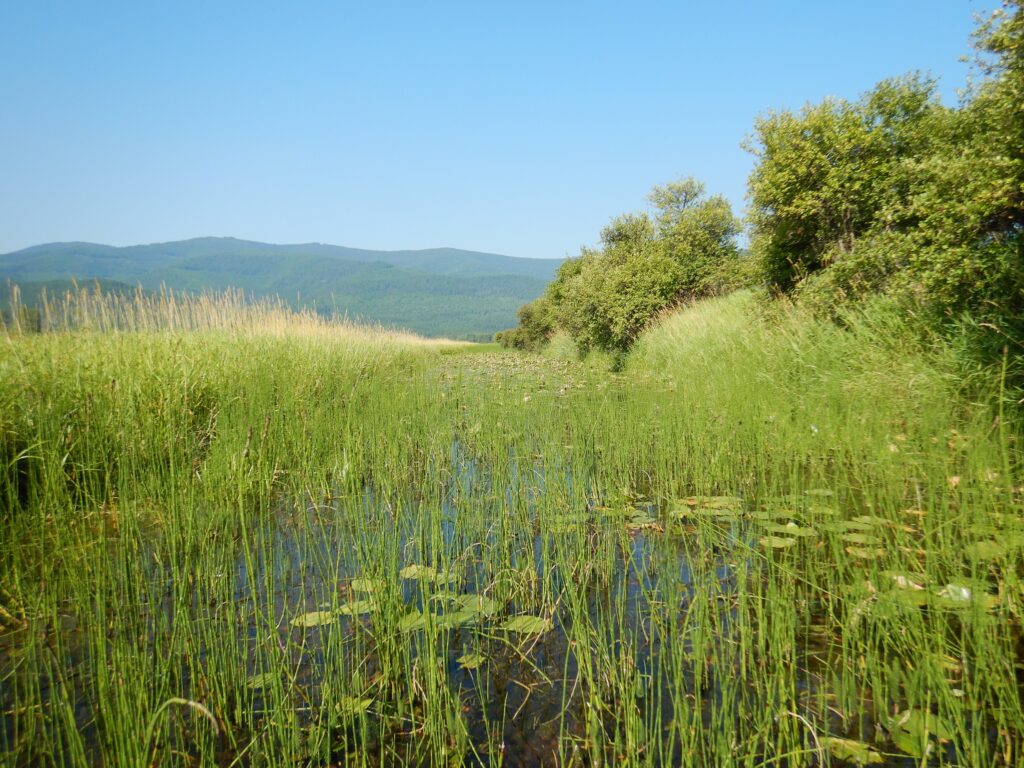 Partner
River Design Group (RDG), headquartered in Whitefish, Montana, is a private river and wetland restoration engineering firm specializing in ecological restoration for the benefit of fish and wildlife communities.
Challenge
The Swan River National Wildlife Refuge faced several challenges that necessitated a wetland restoration project:
Invasive Species Dominance: The refuge was dominated by invasive reed canary grass, which was crowding out native vegetation.
Historical Land Use: Starting in the early 1900s, the land was under private ownership, leading to agricultural and ranching development. A network of drainage ditches was excavated to drain the wetlands for agricultural use, significantly altering the wetland hydrology.
Habitat Degradation: The wetland drainage ditches had a negative impact on wildlife habitat, affecting migratory birds and other species dependent on wetlands.
Solution
To address these challenges, the US Fish and Wildlife Service initiated a comprehensive wetland restoration project and retained RDG to analyze existing conditions, provide restoration alternatives and design and engineering, and oversee project construction. Geographic Information System (GIS) tools provided valuable insights into elevation differences, ditch slopes, and material volume calculations, guiding the efforts to restore fish habitat and wetlands. The key components of the solution included the following:
Initial Assessment: In 2016, River Design Group's team of GIS analysts, hydrologists, land surveyors, and engineers conducted an initial assessment to determine how to restore natural wetland hydrology to the refuge.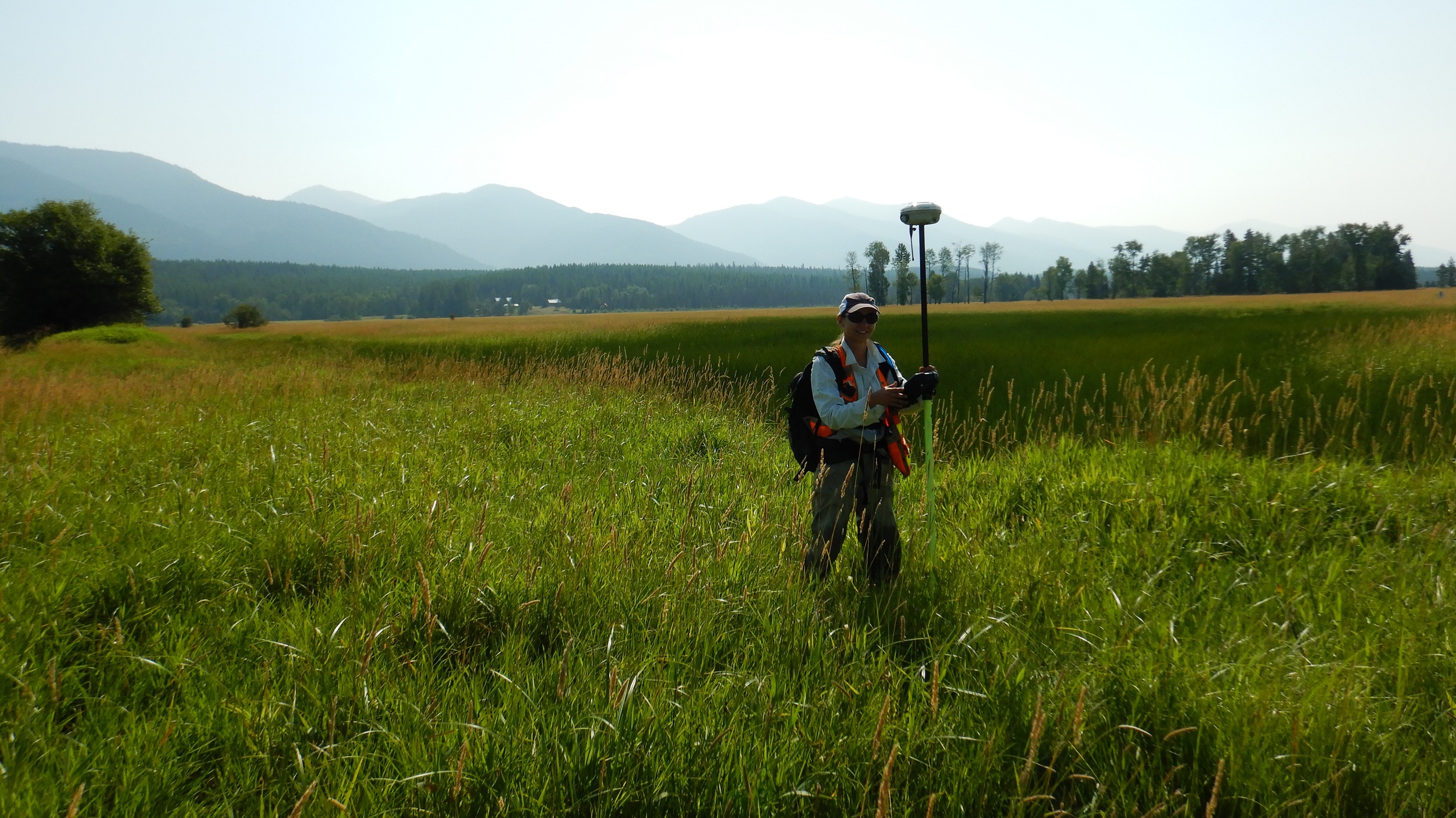 Comprehensive Assessment: The project team collected ditch bathymetry, conducted groundwater monitoring, produced an engineered design plan set, wrote project permitting and National Environmental Policy Act (NEPA)-compliance documents, and coordinated public scoping and outreach. Aerial LIDAR data was used to accurately and precisely inventory, map and measure artificial and natural features. Custom terrain data models were created in ArcGIS Pro that integrated two LiDAR datasets with on-the-ground bathymetric surveys, enabling 2D and 3D analysis of the existing topography to determine the best viable option for restoration treatments.
Vegetation Assessment: Swan Valley Connections, a local non-profit organization, conducted a vegetation assessment, highlighting areas dominated by invasive reed canary grass and areas with native vegetation.
GIS Analysis: The ArcGIS Spatial Analyst and ArcGIS 3D Analyst extensions were used with ArcGIS Pro for LiDAR, GPS survey data, and GIS data compilation and analysis. GIS analysis was employed to model the landscape, analyze ditch bathymetry and slopes, determine the volume of available on-site fill material and the optimal locations for strategic wetland drainage ditch fills, and assess elevation differences between native and invasive vegetation communities.
Groundwater Modeling: A surface water-groundwater interaction model was developed in GIS to understand how increasing groundwater levels would impact the refuge and vegetation communities.
Ditch Filling Strategy: The project team translated all the GIS project files through CAD and into the machine-grade GPS files that the construction crews needed. The preliminary construction planset was drafted in ArcGIS Pro and included volume calculations derived from calculations in 3D Analyst. Priority was given to strategically filling the main drainage ditches to restore wetland hydrology. About 25,000 cubic yards of material from original ditch spoil berms and levies were utilized.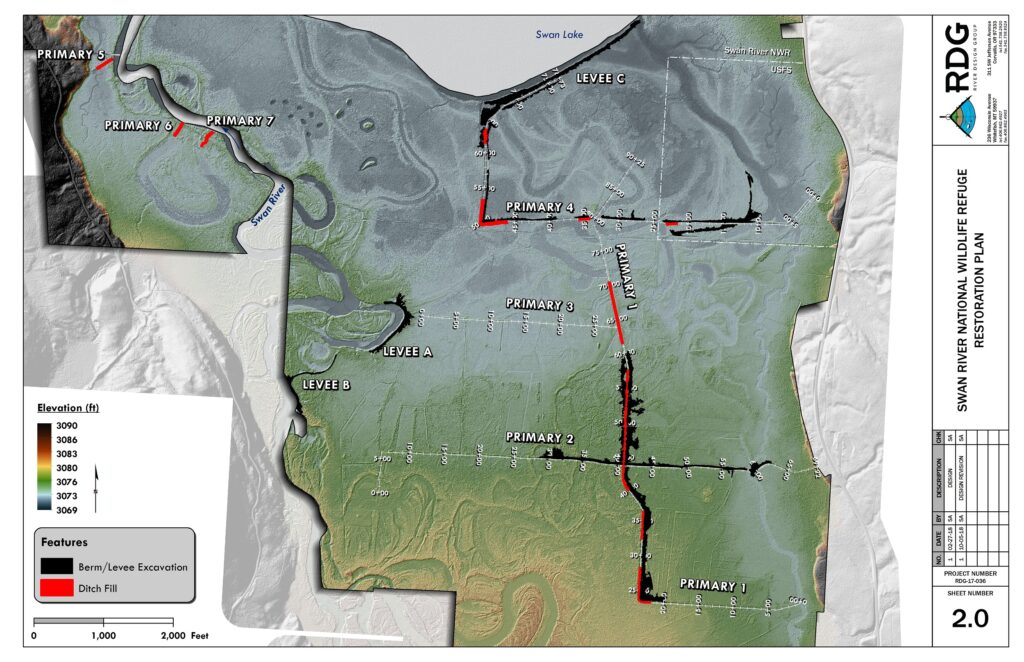 Results
The wetland restoration project yielded several positive results:
Habitat Restoration: The project successfully increased the residence time of groundwater hydrology throughout the refuge, benefitting wildlife habitat.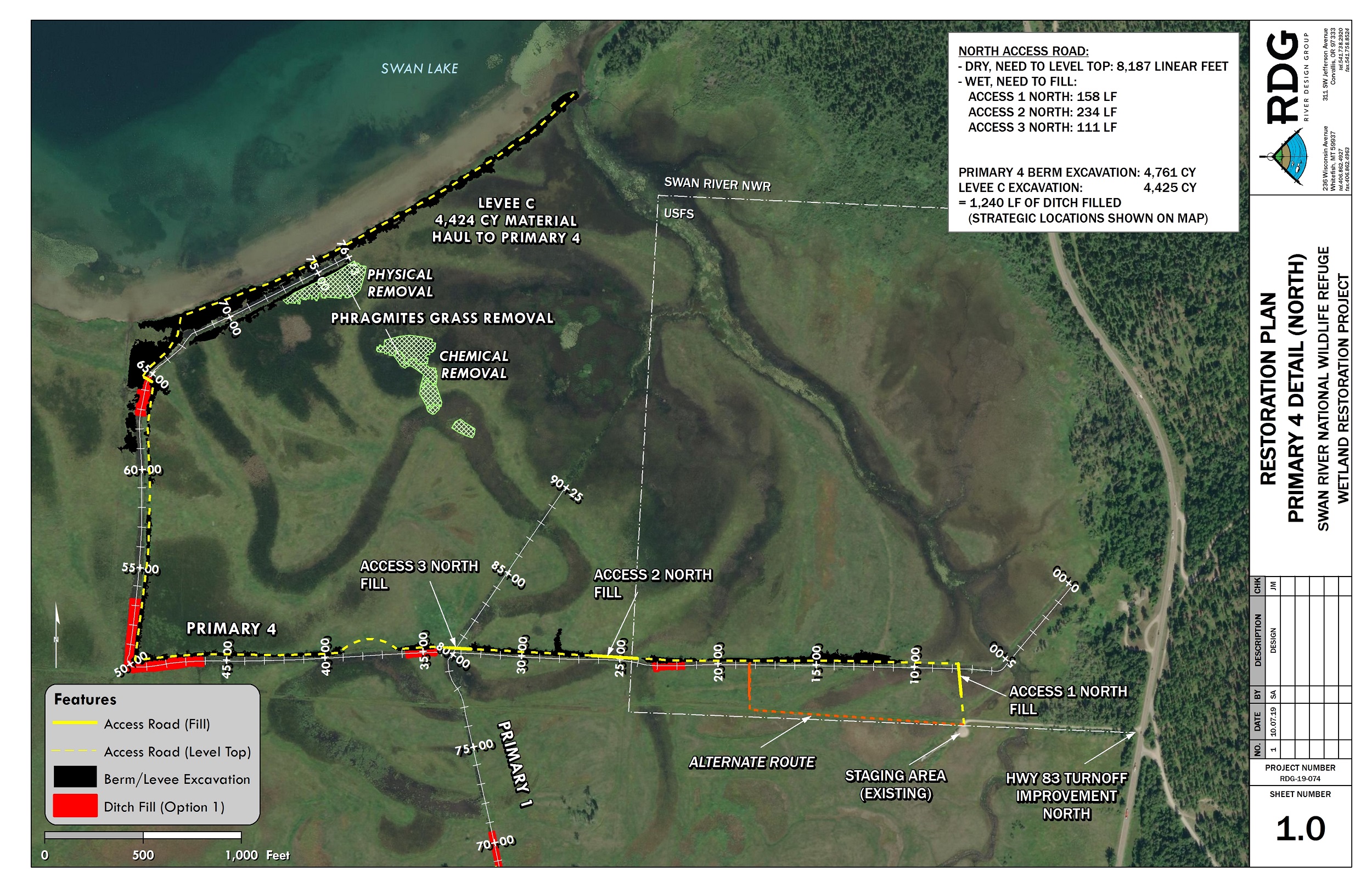 Invasive Species Control: By strategically filling ditches, the project aimed to convert areas dominated by invasive reed canary grass to native sedges, rushes, and horsetail communities.
Enhanced Public Use: The project aimed to enhance public use of the area for activities such as fishing, hunting, wildlife observation, photography, interpretation, and environmental education.
Water Flow Restoration: A groundwater monitoring network was installed. Key ditches were filled to restore the natural flow of water within the refuge, promoting wetland health and biodiversity.
Passive Restoration: The project followed a passive restoration approach by increasing groundwater levels to drown out invasive species, reducing the need for manual invasive species removal.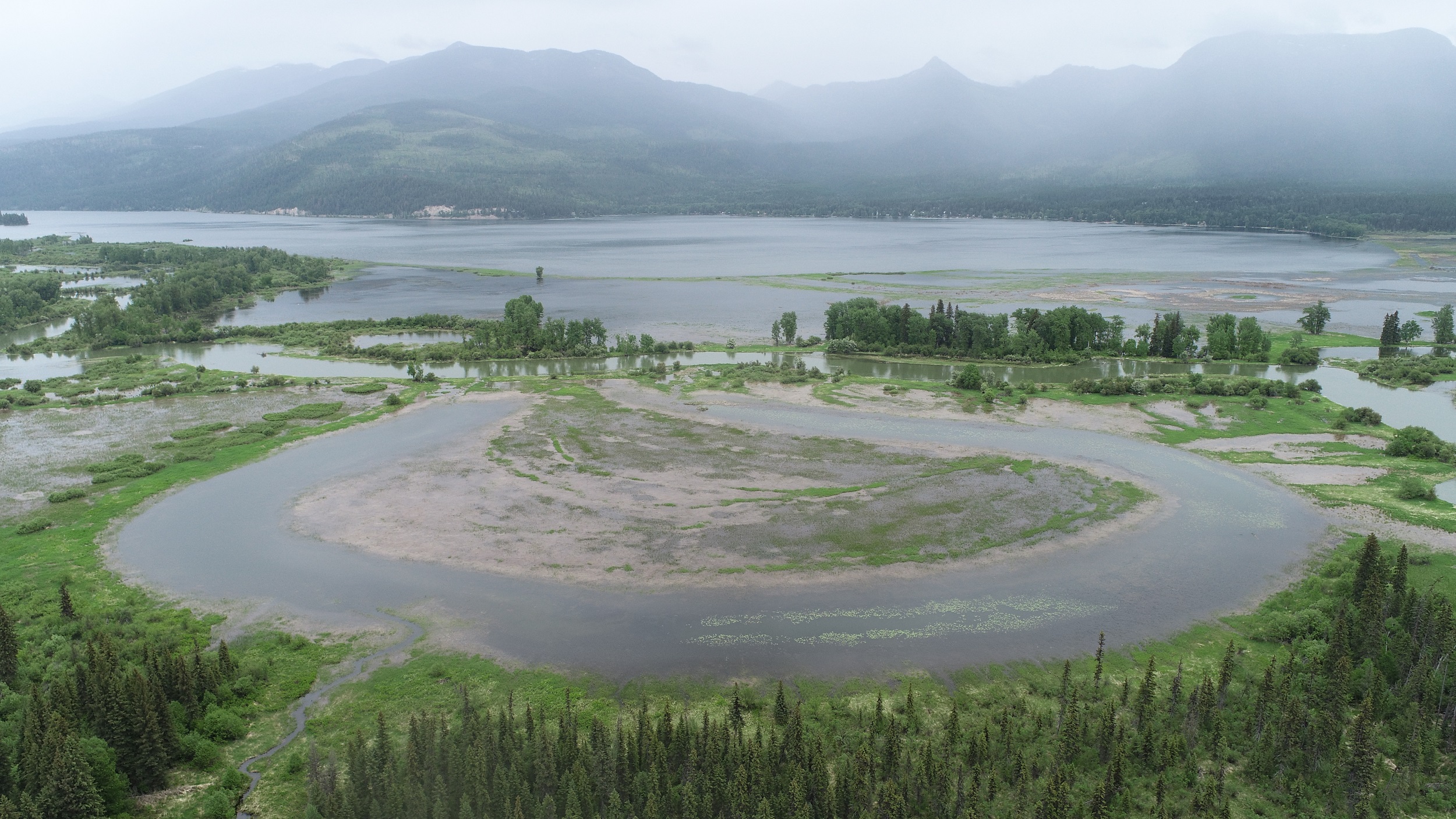 Future Considerations
River Design Group will perform follow-up drone flights as needed. In year three and year five of the project, the team will be completing follow-up wetland delineations as required by Army Corps of Engineers regulations.
In summary, the wetland restoration project successfully addressed the challenges of invasive-species dominance and historical land-use practices. By strategically filling drainage ditches and increasing groundwater levels, the project aimed to restore the wetland ecosystem, benefiting both wildlife and public use of the area. The comprehensive approach, including GIS analysis, groundwater modeling, and vegetation assessment, informed decision-making and contributed to the project's success. The wetland restoration project is projected to restore wetland hydrology to 655 acres of previously drained wetlands and decrease reed canary grass dominance in favor of native wetland plant species.
Stay Connected with Esri's AEC Team
Join the Architecture, Engineering and Construction Community
Subscribe to the AEC industry newsletter "Esri News for AEC"