Highlights
State portal provides easy, one-stop access to ready-to-use data.
Service increases use of modeling for better management of water resources.
A centralized data source allows decision makers to focus on modeling, not data gathering.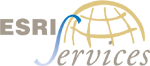 The Commonwealth of Kentucky is often associated with thoroughbred horses and horse racing, calling to mind lush green pastures crisscrossed by narrow country roads and bounded by stone and wood plank fences. Known as the Bluegrass State for the distinctive color of its native grass, it is a land with diverse environments and abundant resources, including the world's longest cave system, the nation's most productive coalfield, and more navigable miles of water than any state in the union other than Alaska.
Kentucky's 90,000 miles (140,000 km) of streams comprise one of the most expansive and complex stream systems in the nation. Kentucky is the only U.S. state to be bordered on three sides by rivers—the Mississippi River to the west, the Ohio River to the north, and the Big Sandy River and Tug Fork to the east. Its major internal rivers include the Kentucky, Tennessee, Cumberland, Green, and Licking rivers. The state is home to three major natural lakes and many artificial ones, including the largest artificial lake east of the Mississippi in water volume (Lake Cumberland) and surface area (Kentucky Lake).
To better manage these extensive and fragile resources, Kentucky's Commonwealth Office of Technology (COT) wanted to improve the reliability of the water resource data provisioning process and increase the use of watershed modeling by water resource managers.
The vision was to provide easy, one-stop access to ready-to-use data for water resource managers and modelers in Kentucky. Surveys indicate that as much as 70 percent of the time expended to produce a watershed model is used to assemble the data and prepare it for use. Against this backdrop, COT partnered with the Kentucky Environmental and Public Protection Cabinet; Open Geospatial Consortium, Inc. (OGC); U.S. Environmental Protection Agency (EPA); and U.S. Geological Survey (USGS) to develop the Kentucky Watershed Modeling Information Portal (KWMIP).
The primary goal was to design the KWMIP to significantly reduce the time spent collecting watershed modeling data by providing a single point of access to both geospatial data and time-series (i.e., tabular) data already maintained in active and legacy database systems.
When the project was conceived, water resource managers in Kentucky utilized numerous Web sites to obtain spatial and time-series data for watershed analyses and models. Managers had to learn different user interfaces for formulating queries for data, and the data came in many different formats.
Even though a rich and diverse set of statewide geospatial data holdings in Kentucky could be accessed through the Kentucky Geography Network (KYGEONET)—the geospatial data clearinghouse for the Commonwealth of Kentucky—or obtained at the county level, the datasets were typically downloaded and processed and updated locally. There was no provision for sharing those changes back with the water resource community.
"We realized that there would be many data sources and many systems using the data, and interoperability became a key aspect of the target solution," says Demetrio Zourarakis, remote sensing/GIS analyst and project manager with the Kentucky Commonwealth Office of Technology, Division of Geographic Information.
The KWMIP Initiative Management team (consisting of OGC and COT) contracted with Esri Business Partner Stantec (Louisville, Kentucky) and Esri Professional Services to develop a portal that was interoperable such that it could provide uniform interfaces to existing data sources without requiring changes to those data sources; extensible such that more data sources could be integrated, following a well-documented interface; and flexible to account for the fact that different watershed models use different data types in various combinations and formats.
The solution for providing uniform access to tabular data held in active and legacy database systems was found in defining and implementing a new OGC specification, OGC Web Feature Service—Simple (WFS-Simple), which is designed to access heterogeneous tabular datasets through a standard interface.
OGC and Stantec developed interfaces to EPA's Water Quality Exchange, STORET database, Permit Compliance System (PCS), and Facility Registry System (FRS) and USGS' National Water Information System (NWIS). To improve watershed model reliability, USGS' Kentucky Water Science Center developed a statewide temperature and precipitation model, called the Kentucky Climate Data Generator, which users can access through the portal. Kentucky's vector data is accessible through SpatialDirect from Esri Business Partner (Surrey, Canada) Safe Software.
Esri Professional Services provided the solution for extensibility and flexibility by applying a service-oriented architecture, combined with a registry of these services and models built using Esri's GIS Portal Toolkit. In this registry, both the data services noted above and the watershed models are described using Federal Geographic Data Committee (FGDC) metadata.
"Using this approach, instead of custom designing every data access component, reduced our software development costs exponentially," comments Zourarakis. The Esri team also developed a data broker component that interacts with the vector data, as well as the tabular data sources, using the OGC WFS-Simple interface.
While receiving data in the proper format provides an enhanced user experience for water resource managers, getting data only for the target study area is equally important. Since study areas typically take the shape of watershed boundaries, the team chose to integrate this aspect of the solution with the USGS StreamStats Watershed Boundary Delineation service. Users can generate watershed boundaries and clip spatial data to them in an online user interface integrated with GIS Portal Toolkit.
The KWMIP provides a one-stop geospatial data portal that enhances the quality and quantity of watershed modeling in Kentucky's environmental decision making by freeing up time previously spent on data procurement and provisioning activities.
"KWMIP represents an unprecedented opportunity for the Kentucky community of watershed modelers," says Gary R. Harp, former director of the Kentucky Division of Geographic Information. "The portal ensures that appropriate and usable data and tools are available for the programmatic needs of government and citizens of the commonwealth."
The portal increases the use of models and improves modeling efficiency by compiling and formatting input data for the user. This allows water resource managers to focus on performing modeling rather than collecting data. By providing a central location for data and models, the portal also improves model consistency across the state. The result is better management of Kentucky's extensive water resources to ensure their continued existence and viability into the future.
More Information
For more information, contact Demetrio P. Zourarakis, Ph.D., GISP, CMS-RS, Kentucky Commonwealth Office of Technology (e-mail: demetrio.zourarakis@ky.gov, tel.: 502-564-2480, Web: technology.ky.gov/gis/Pages/default.aspx); Marten Hogeweg, Esri (e-mail: mhogeweg@esri.com; tel.: 909-793-2853, ext. 1129); or Clive Reece, Esri (e-mail: creece@esri.com; tel.: 651-454-0600, ext. 8376).