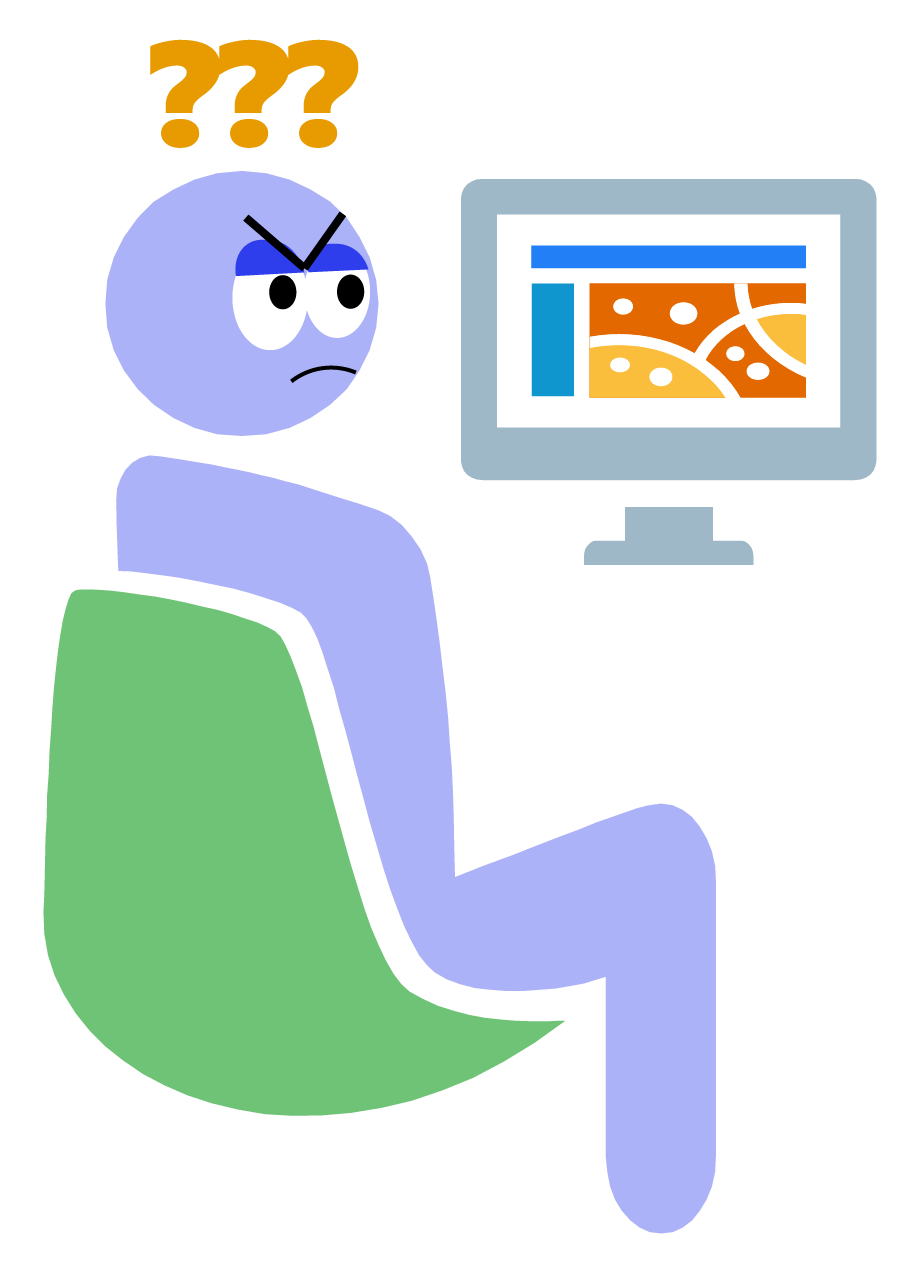 I've experienced moments like this on more than one occasion. Maybe you've been there too:
"Ok, I'm almost done tracing this building, but the top left corner is just outside of the view. Great, now I need to adjust my view and start over."
Or…
"I need to measure around this work area in exact detail, so zoom in. Wait, now I can't see the whole area to measure it, zoom out. Now I can't see all the edges, zoom in."
Cue the frustration. "If only there was a keyboard shortcut for map navigation…"
Tip #1:
One of the most useful tips for working in ArcGIS Pro that anyone has ever shared with me is this one:
If you're using a tool other than Explore, and need to move the view, just press and hold "C." Then you can use your mouse – left button drag to Pan, wheel button scroll to Zoom, and right mouse button drag to Continuous zoom in and out!
Now I can trace my building in one operation. I can get my measurements without having to start over. This is awesome!
Tip #2:
Another favorite of mine is the Insert key. Press the Insert key in 2D or 3D to zoom to the full extent of the layers in your map.
Tip #3:
Maybe you only want to zoom to one layer without entering a context menu? Just press Alt + click the layer's name in the Contents pane. Just like that, you're zoomed to that layer!
Looking for more?
These are just a few tricks I've learned while working at Esri that have saved me a few seconds here and there, alleviated my frustration, and improved the smoothness of my day to day workflows. If you want to read more, this ArcGIS Pro Help topic has a complete list of time-saving keyboard shortcuts for navigation.
If you find this blog useful and you'd like more tips like this for ArcGIS Pro, please let me know in the comments below.
Happy Navigating!