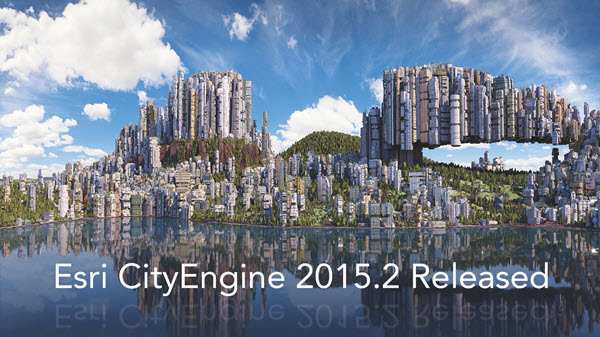 Introducing Esri CityEngine 2015.2! In this minor release, we present some enhancements such as Reporting Dashboards, improved KML and WGS84 support, better RenderMan export, and many others.  See the release notes for full details.
Reporting Dashboards
With reporting in CityEngine, it is critical to see the necessary information about your scene in a concise manner for analysis and decision-making.  With this release, we present Reporting Dashboards.  With the new Dashboard window, you can quickly and easily understand key metrics of your project through compelling and dynamic visualization tools.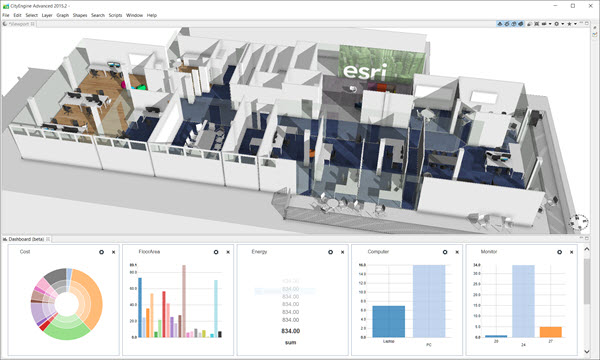 KML and WGS84 support
We've also improved KML and WGS84 support by enhancing the precision of the KML exporter with more stable WGS84 re-projection. In addition, CityEngine's overall handling of projections is more accurate.
New look
You also probably noticed that something looks different on our website. Well, yes, with the release of CityEngine 2015.2, we've updated our look. With clearer structure, additional social and community links, and easier to find assets such as tutorials, videos, and software help, we think you'll find the experience of our resource pages even more enjoyable.
Visit http://desktop.arcgis.com/en/cityengine/ to see for yourself.
Upgrade to CityEngine 2015.2. at My Esri or if you are new to CityEngine, try it now with a fully functional free trial version.
-Your CityEngine team
Commenting is not enabled for this article.