GeoPlanner for ArcGIS helps you plan, visualize, and test land use, natural resource, and landscape architecture scenarios with real-time dashboarding and sketch tools. Using the power of Geodesign, GeoPlanner helps you make informed and evidence-based decisions about development and conservation.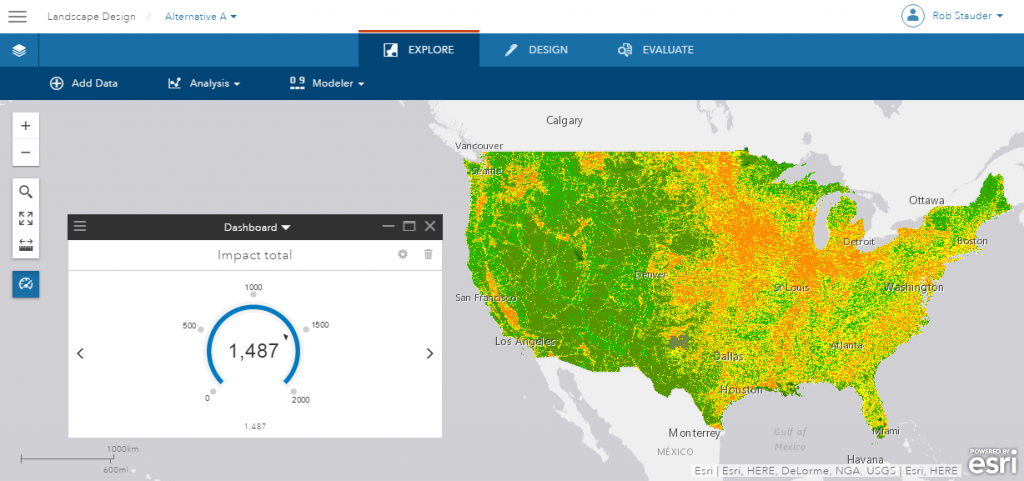 Recently, we updated the hosted version of GeoPlanner to work with Esri's new Green Infrastructure apps, datasets, and analysis services. Here are the highlights of those new capabilities.
Esri's new Set Priorities and Set Weights apps create layer items that you can use as scenarios and assessment layers in GeoPlanner for design and real-time dashboarding.

Land use and Green infrastructure charts

You can now import up to 1500 features into a scenario during a single import operation. This will help you model your plans and designs on existing data, including layers created by the Set Weights app.
We recently shared a new analysis service that allows you to combine and weigh different Green Infrastructure layers to create suitability models. This allows for more detailed analysis and smarter decision making.
Learn more about Green Infrastructure and GeoPlanner.
See what's happening with GeoPlanner at the 2016 Esri User Conference. 
You can find more information about GeoPlanner for ArcGIS here.
Contributed by Jake Devost, intern with the GeoPlanner team, 2016.