What does Landsat 8 have to do with Earth Day?  Well for one thing, the latest Landsat 8 satellite imagery is some of the coolest imagery you can access, with remarkable images and information about the Earth being updated daily.  Landsat imagery provides the longest, contiguous coverage of the Earth (over 40 years), and has become an invaluable resource for understanding and analyzing Earth changes.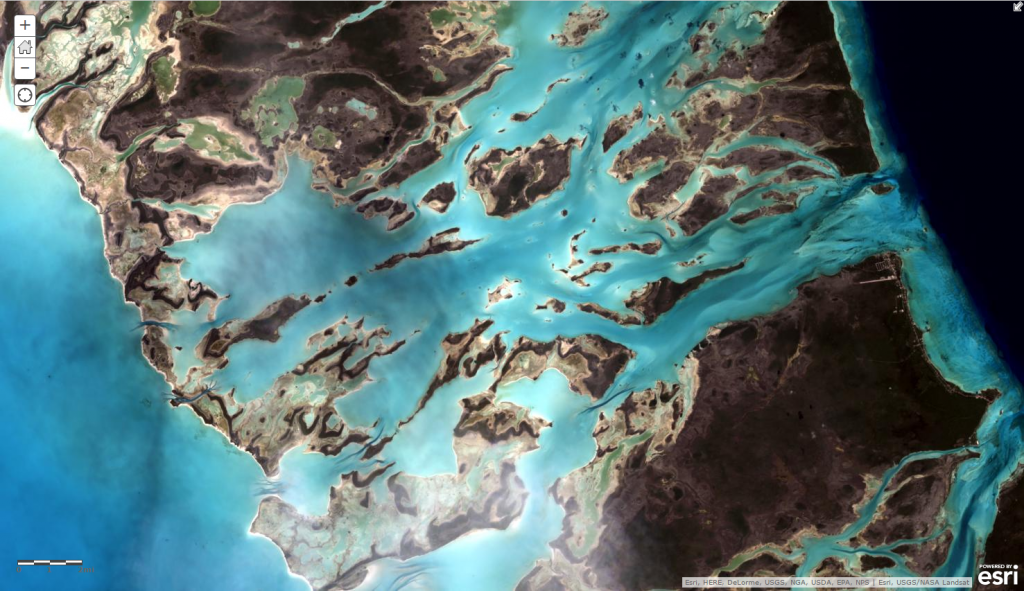 You may be asking how the imagery from the Landsat satellite is different than the imagery used as a backdrop to your data.  That is a good question.  More than just a pretty picture, the Landsat imagery contains data hidden in each pixel, which when unlocked, can tell you a lot about what you are looking at.  This is what scientists and analyst use to understand how the Earth is changing.  In the case of Landsat 8 imagery, that information consists of 9 spectral bands and 2 thermal bands, which are helpful for measuring and monitoring vegetation, moisture, biomass, soil, peak vegetation, shorelines, etc.
In addition to the Natural Color band combination in the image of the Bahamas above, here are two other ways to visualize the same imagery using different available band combinations.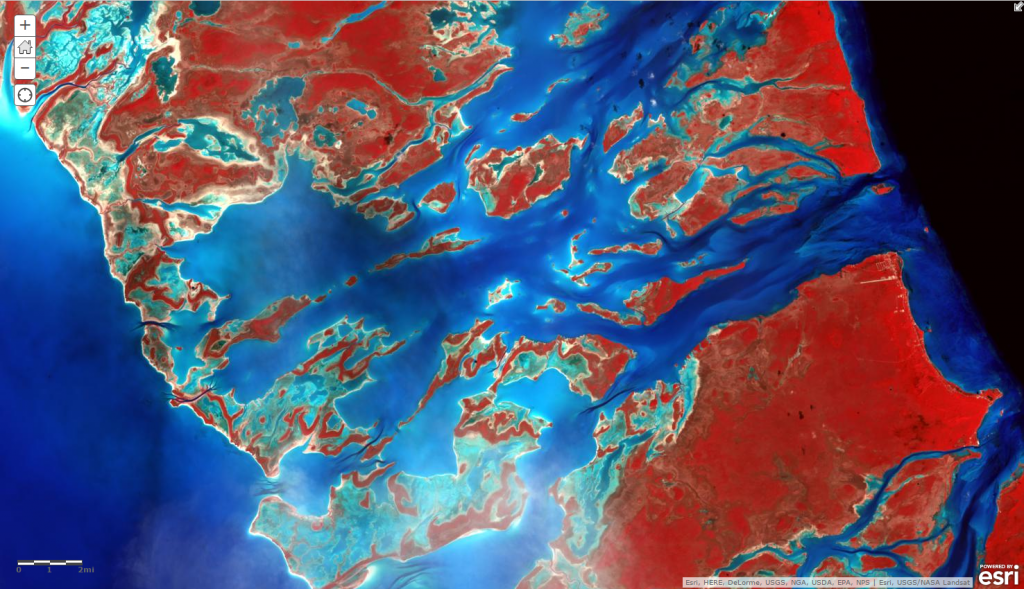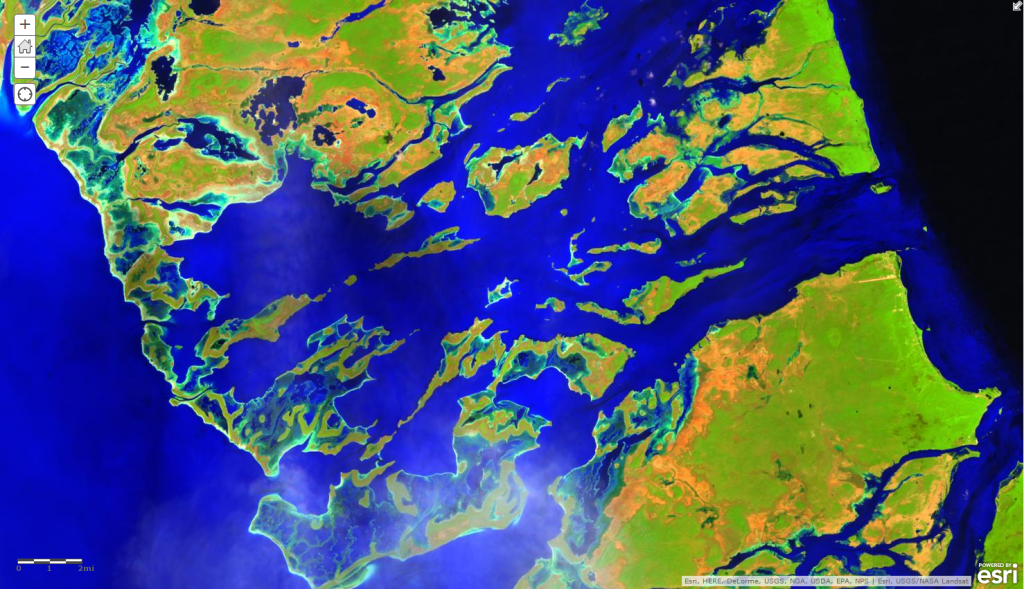 I'd love to hear from you.  Are you using Landsat 8?  If so, what are you using it for and which band combinations?  Here is a link to another post from Esri that provides common band combinations and gives you more information on the different bands.
Note:  All the Landsat 8 bands are available through ArcGIS Online.  If you don't have an ArcGIS Online account, you can sign up here for a free 60 day trial license.