The latest update of the Business Analyst Web App is here. The primary focus of this release is data updates. Additionally, there are a few enhancements.  Here are the highlights:
U.S. Data Updates
Updated American Community Survey (ACS) data to 2011-2015 year – includes new data variables such as monthly owner cost and households paying rent
New Age by Race by Sex data – projected for the year 2022
Updated Traffic Counts reflecting data from Q2 2017
Updated Major Shopping Centers reflecting data from June 2017
Canada Data Updates
Updates from Environics Analytics to DemoStats, Daytime Population, Household Spend, and PRIZM5 for the year 2017. Data estimates are as of July 1 of the relevant year and include 2017, 2020, 2022, 2027, and Census 2011.
Advanced Data for Japan
Sourced from Esri Japan, this new dataset contains over 1,400 variables on age, education, households, housing, income, spending, marital status, jobs, and population. This data is available at the four geographic levels – country, prefectures, municipalities, and blocks. This dataset is in addition to the already existing data for Japan which is sourced from Michael Bauer Research (MBR).
Data Updates for 16 Other Countries 
Data sourced from Michael Bauer Research is updated to year 2016 for the sixteen countries listed below:
North America: Costa Rica, El Salvador, Guatemala, Honduras, Mexico, Nicaragua
South America: Argentina, Bolivia, Brazil, Chile, Colombia, Ecuador, Paraguay, Peru, Uruguay, Venezuela
Create infographics more quickly by leveraging new starter infographic panels added for several countries outside U.S.
Option to clear or keep items on the map when switching projects. This option can be set in the preferences section.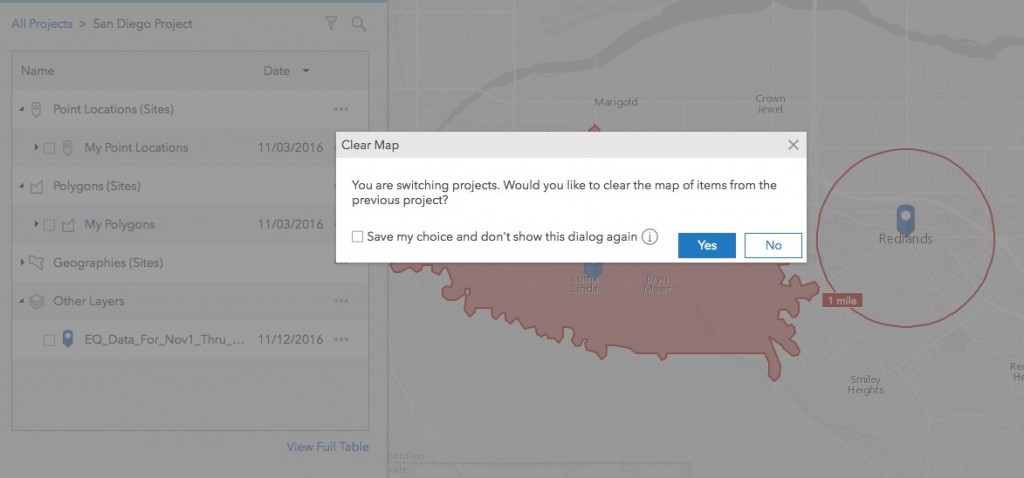 Login and start using the latest Business Analyst Web App today.