ArcGIS Pro 2.1, Esri's flagship 64-bit desktop GIS, has been released and is available. Now is the perfect time to migrate to ArcGIS Pro.
ArcGIS Pro 2.1 is a big release that brings a slew of new features and functionality. It adds and improves your highly requested workflows, features new innovations that take advantage of ArcGIS Pro's unique 3D and 64-bit environment, and connects your desktop more tightly with the rest of the ArcGIS platform.
Highly Requested Workflows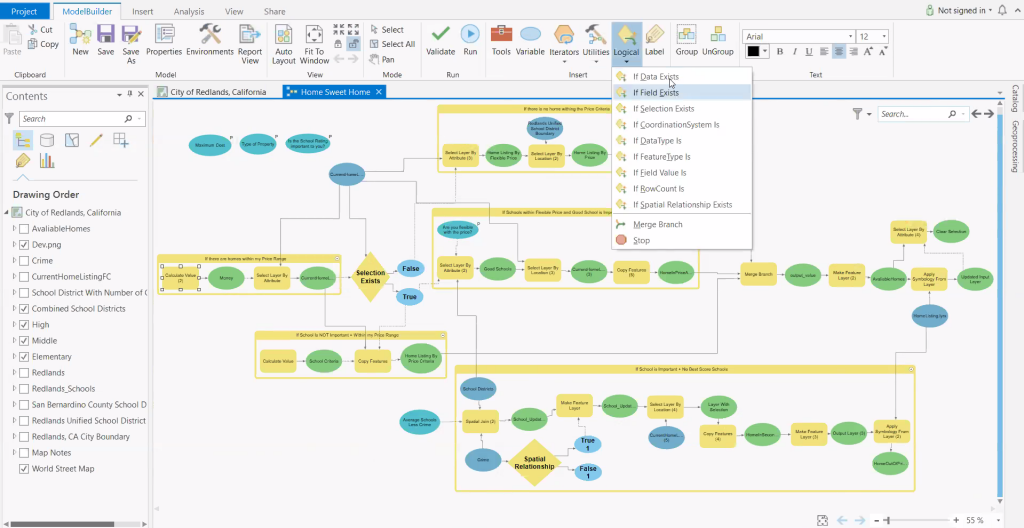 Your favorite workflows are now easier and more powerful in ArcGIS Pro 2.1.
Work faster by dragging and dropping (or copying and pasting) your maps and data across multiple instances of ArcGIS Pro.
Bring choices to your ModelBuilder models using the new if-then-else branching logic tools.
Create more effective vector tiles using attribute-driven symbology and symbology that varies by transparency, color, rotation, or size.
Take ArcGIS Pro into the field with offline maps.
Gather a variety of marketing analytics to give your business a geographically intelligent edge using ArcGIS Business Analyst for ArcGIS Pro.
Unique Innovations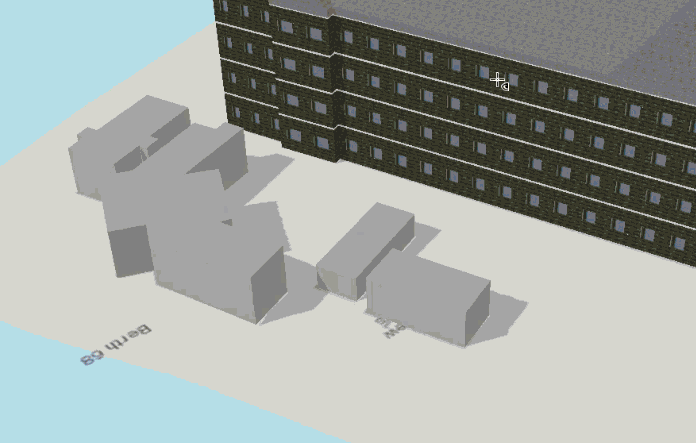 ArcGIS Pro 2.1 features unique innovations that cannot be found in any other desktop GIS.
Precisely edit, snap, and work with your data using the new 3D editing grid.
Your layouts are more useful and powerful than ever with embeddable dynamic interactive tables.
Do quick visual interactive 3D exploratory analysis using the new Line of Sight, Viewshed, and View Dome tools.
Improve your analytics when exploring an attribute table by getting statistics for your numeric attribute fields and generate a histogram of the distribution.
Turn ArcGIS Pro into an image analysis workstation with the ArcGIS Image Analyst Extension and reveal the potential in every pixel.
Get more done with the 252 new geoprocessing tools added for ArcGIS Pro 2.1.
ArcGIS Platform Integration
ArcGIS Pro 2.1 works better with the rest of the ArcGIS platform, including ArcGIS Online, ArcGIS Enterprise, and Esri's vast library of ready-to-use apps. Your cross-platform workflows are now easier and more powerful than ever.
Enhancements for your expressions written in Arcade for feature elevation, display fields, attribute-driven symbols, field calculations, and extrusion.
Directly share your web scene layers to ArcGIS Online and ArcGIS Enterprise 10.6.
Share your custom styles, such as those that use 3D model markers, to ArcGIS Online and ArcGIS Enterprise for use in the scene viewer.
Enable geodatabases on SAP HANA databases from Pro.
Take advantage of the PostGIS geography type used to store spatial data in PostgreSQL databases.
Get the full details on what's new in ArcGIS Pro 2.1.